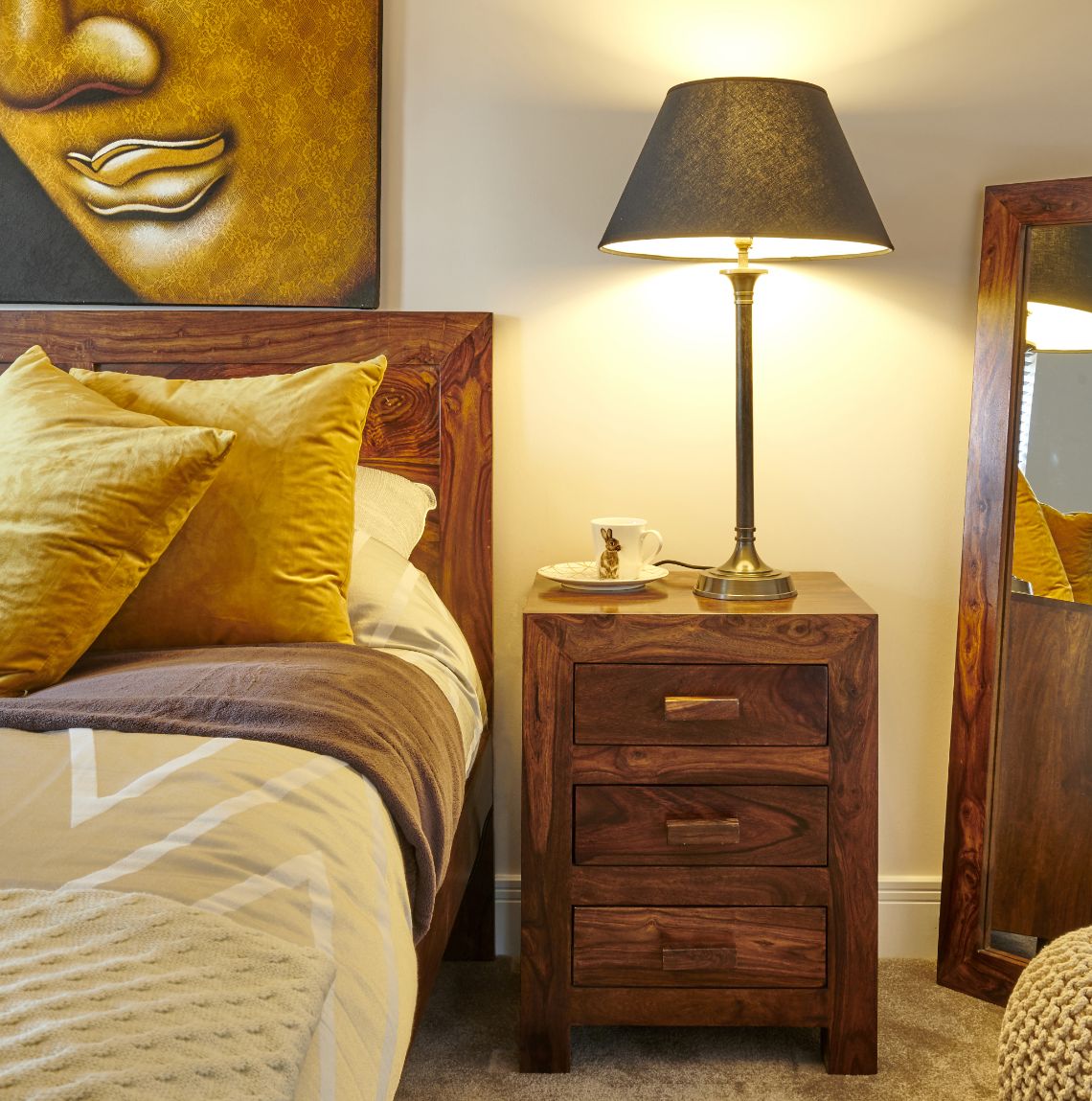 Welcome to our fantastic Cuba Furniture range, which in this example has been handpicked to thrive within your bedroom thanks to its deluxe honey wood finish.
Within this category, you will find an extensive variety of premium units perfect for bolstering your Solid Wood Bedroom Furniture. Combining traditional charm with a supportive solid wooden frame, each of these Sheesham Wood units has been thoroughly checked to be of the most luxurious quality, meaning they are ensured to last throughout hundreds of unique experiences.
Rosewood Furniture is renowned for offering a multitude of styles, services and storage throughout their magnificent frames, meaning you can design your home the way you want and create your dream aesthetic. 
The units seen below are rounded off with an exquisite honey wood finish and feature only the finest naturally sourced materials to guarantee an ethically sustainable furniture alternative.
On this page you will see a fantastic variety of uniquely chic items, from drawers to any of our Bedside Cabinet, meaning there are products here for everyone.