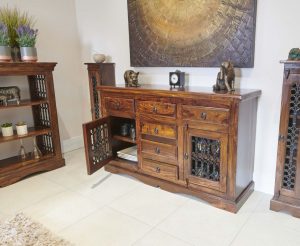 What is Jali Furniture?
Jali Furniture is a furniture range with an Indian Twist. It is made from solid wood and often features intricate iron detailing amongst its durable frame.
What is Jali Furniture made from?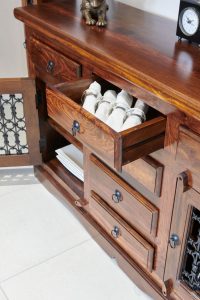 Jali Furniture is crafted from the popular material Sheesham Wood, - otherwise known as Indian Rosewood. It is used due to its durable and long-lasting qualities - and can be used as a sustainable alternative to other less efficient materials.
What is Sheesham Wood?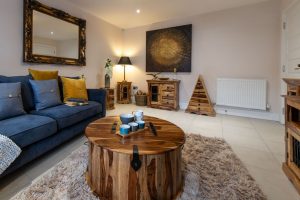 Sheesham Wood, which is a type of Indian Rosewood, is from the tree botanically known as Dalbergia Sissoo. It is a natural hardwood which is native to the Indian Subcontinent and Himalayas. It often bends when it grows, meaning it does not reach a height as tall as Oak or Mango, however its base can be large in circumference.
Is Sheesham Wood Furniture good?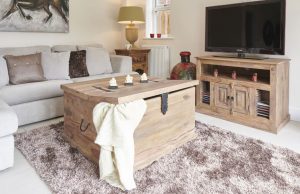 Sheesham Wood is a large part of furniture making due to its natural hardwood qualities. It doesn't warp or bend, and thus can support solid wooden frame – making it ideal for furniture. Furthermore, the poor condition in which it grows means it can survive high temperatures and dry wood termites.
Is Sheesham Wood Sustainable?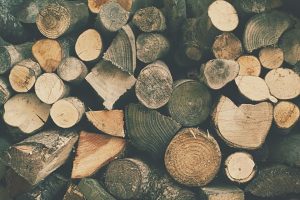 Yes - Sheesham Wood, or Indian Rosewood, is native to the Indian Subcontinent and therefore can survive and thrive in poor conditions. Due to this, Indian Rosewood Trees can be grown relatively cheapy, and grow in a short amount of time compared to woods such as Oak. Their short life span and cycle means we can plant as many trees as we cut down and effectively create a reusable system of materials.
What is the natural colour of Sheesham Wood?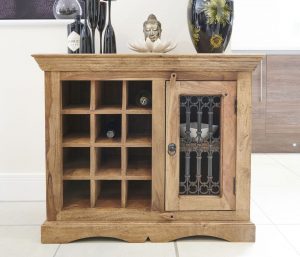 Naturally, Sheesham Wood is a mixture of light-yellow variants alongside darker brown and honey shades to create a fantastic grain. It can be coloured or painted with a wide variety of shades; however, we offer a light, natural and honey finished look.
How do I clean Sheesham Wood?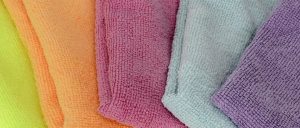 By Cleaning lightly and polishing. Dusting regularly with a slightly damp microfibre cloth can get rid of the excess layer of bacteria on your Sheesham Wood Furniture. Avoid harsh chemicals such as alcohol or perfume-based products as they can over time tear down the natural grain of the wood.
How do I polish Sheesham Wood?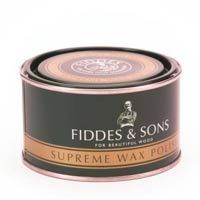 By using a soft cloth any wax-based polish, you can apply a little bit of the product to your furniture in soft small circles whilst following the grain of the wood. Leave to dry for at least 2 hours but preferably overnight. Repeat until you have reached the desired colour.
5 Tips for preserving your Furniture:
1.Keep very heavy objects off of your furniture
2.Be careful not to spill drinks or liquids on them
3.Keep your furniture out of direct sunlight to avoid bleaching.
3.Dust often
5.Apply furniture polish 2 – 3 times a year to keep your furniture in optimal condition.
Jali Furniture
A branch of Sheesham Wood Furniture, is our fantastic Jali Furniture. With iron detailing and solid Indian Rosewood. Its elegant handles and designs give these defined products a sophisticated edge.
Living Room Furniture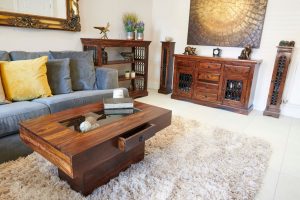 We offer Jali Furniture products designed for every environment or room, so that you can find your perfect fit. This ranges from bookcases to sideboards and all in-between for that thriving aesthetic.
Solid Wood Coffee Tables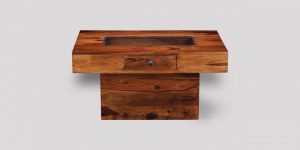 Coffee Tables are used as a centrepiece for living rooms, and a way to connect all the furniture together. That's why our Jali Coffee Tables are crafted to the highest possible degree, with options including drawers, shelves and surface areas.
Solid Wood Sideboards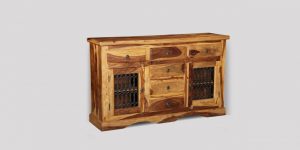 Sideboards are a common feature in many hallways, living room, and lounge areas. They provide storage, style and are an overall accessory in many home designs., Because of this, we offer a wide range of Jali sideboards with various sizes and features. Furthermore, with a choice of 3 varying colours, these sideboards can perfectly compliment different colour schemes and themes.
Wooden TV Units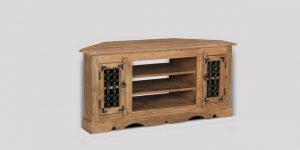 A standing point for entertainment and extra storage, our Jali TV Stands are made to support small, medium or large tv units, depending on the size of our units. They make up the aesthetic to any living room as as such are a focal view point for all. Our TV Stands often have circular service holes for wires, as well as shelving and drawers for box sets or media essentials.
Side Tables and Nests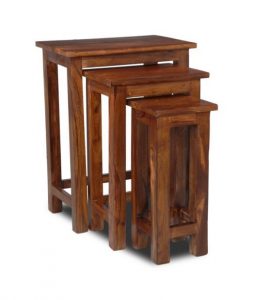 For an extra bit of storage or decoration, our Solid Wood Side Tables are the perfect addition. You can choose from sleek Jali. This can be in the form of telephone tables, for that finishing touch to an already elegant living room design.
Dining Room Furniture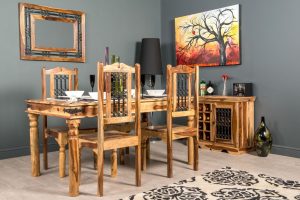 The dining room is a fantastic location in any house to share experiences and meals together. Our Jali inspired dining furniture is the perfect compliment to your home and is guaranteed to provide long lasting support.
Solid Wood Dining Tables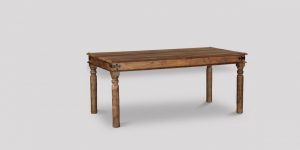 With iron detailing, sturdy wooden frames and the choice between either a light, natural or honey exterior finish, we have lots of options for you to choose from. We ensure that our dining tables are crafted to the highest level, and can provide enough support to host meals, games and even studying, with space for 4 or 6 dining chairs.
Wooden Dining Chairs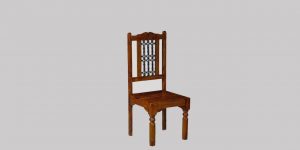 We currently offer a few styles of Indian Dining Chairs. The Sheesham Wood material makes them durable and supportive for a relaxing seating experience, as well as providing a great aesthetic.
Fabric Dining Chairs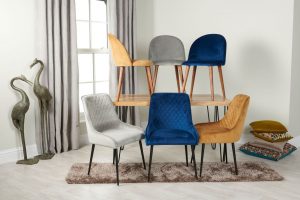 Although not part of our Jali Furniture collection, our fantastic collection of fabric chairs is perfectly suited to accentuate your Jali Dining Tables and as such are also a great alternative to the classic wooden chair.
Solid Wood Bedroom Furniture
The bedroom is the place for relaxing, so why not indulge in your favourite Jali accessories to accencuate your solid wood furniture.
Jali Bedroom Chest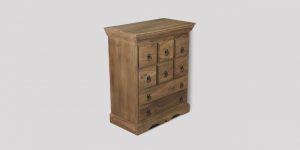 Our Jali Bedroom Chest is bursting with style and charisma. It is the perfect opportunity for storage essentials, as well as complimenting neutral or bold colour choices. Each bedroom chest includes 8 individual drawers as well as a surface area, so that you can be organised and on trend.
Jali Mirrors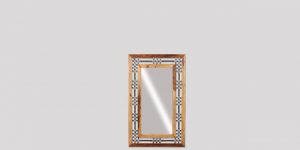 Mirros are an essential in nearly every room of the house – especially the bedroom. Making sure you look and feel great is a big factor in having that dream bedroom aesthetic, and with the Jali furniture frames, you can round off the furniture you already have in the simplest of ways.
Office / Study Furniture
For many of those that can work at home surrounded by stylish furniture may want to indulge in some of our fantastic Jali Furniture options to compliment centrepiece items such as desks.
Solid Wood Bookcases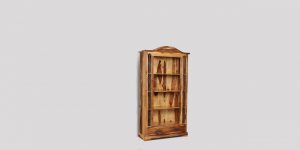 Bookshelves are known for providing and upholding an abundance of storage opportunities throughout, which is the same with our fantastic Jali Furniture options. Each Bookshelf we offer is crafted with care and skill, so that you can use each shelf to the best of its ability and showcase books, folders and even decorations. These bookcases can also feature extras such as drawers or detailed edges, and are available in a variety of sizes.
Extras
As stated above, many of our extra Jali accessories can be used to decorate your walls or empty spaces. This ranges from mirrors, to side tables as well as drawers – so make sure you browse our full list.
Thank you for reading this buyers guide, and we hope you have learnt just what Jali Furniture is all about. Please watch the video below to see more of these fantastic Indian inspired products.