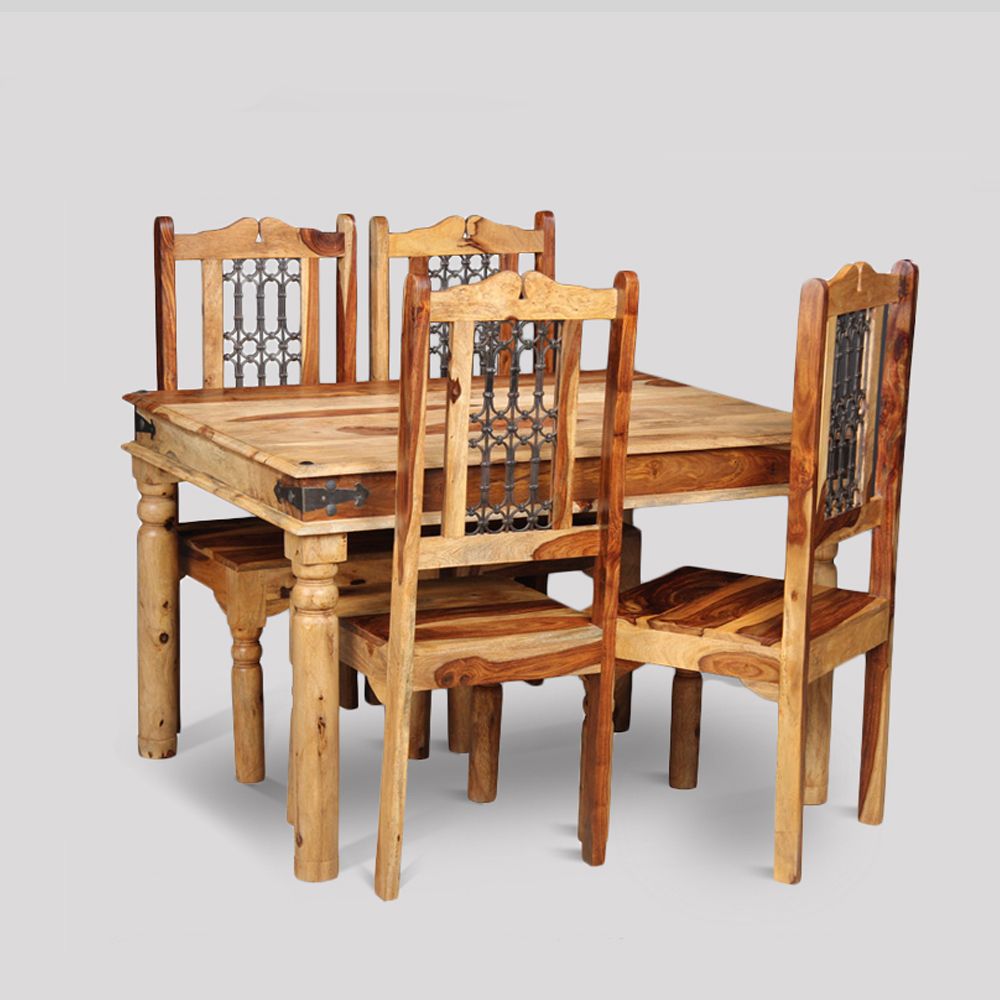 On this page, you will see our deluxe collection of Jali furniture which has been handpicked to thrive within your dining room, and in this example features a thrilling light wood finish.
To bolster your dining room aesthetic, each of these products, including luxuriously sophisticated Solid Wood Dining Tables, have been guaranteed to retain their charismatic charm and continue providing amazing service.
Suited for all size families, our Jali Indian Furniture is crafted with a loving hand and ensured to retain its premium excellence throughout the years. By also complimenting these Indian Sheesham Wood units with intricate iron detailing, you can rely on durably supportive dining room furniture which features on-trend designs.
We are also proud to offer an extensive range of units, including our Jali Dining Chairs so that you can relax in a fully completed Jali aesthetic. So why not browse these furniture alternatives below, and create your dream interior design.