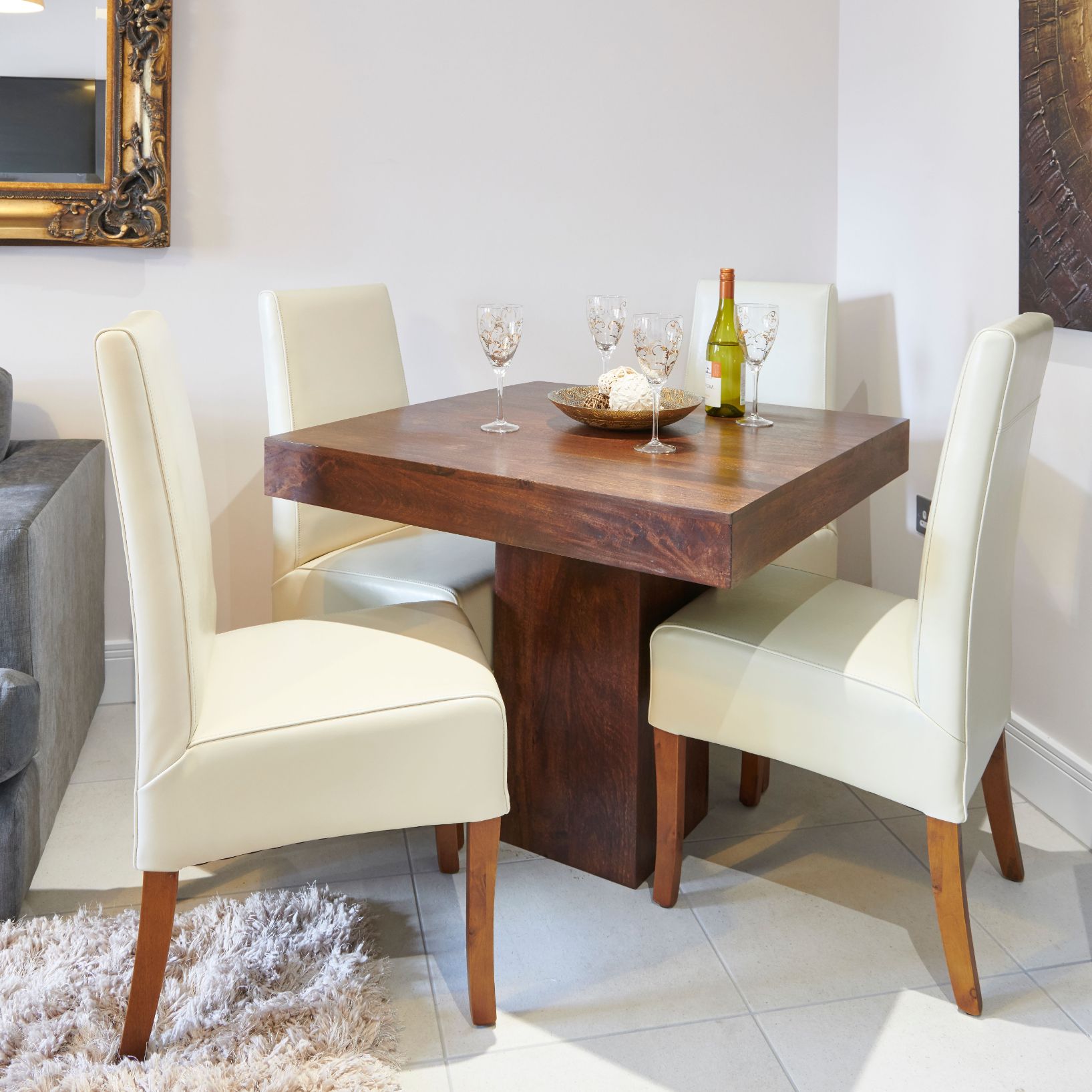 Welcome to our fantastic range of Mango Wood Furniture, which features a premium dark wood finish designed to radiate a glowing warmth throughout your dining room aesthetic. 
Each Mango Wood Table or chairs seen below are crafted with a loving touch and guaranteed to bolster your gaming, stuyding and overall dining experience with ease. Combining traditional charm with a modern twist, these units are durable and sustainable thanks to their supportive Mango Wood fashion. 
We are proud to offer a wide variety of uniquely chic bundles and sets below, which feature a fantastic range of seating options such as Rattan Dining Chairs so that you can furnish your home to your requirements. 
The wooden materials incorporated into these units is naturally sourced and ensured to be as ethically sustsinable as possible, for a divine furniture alternative.
For guaranteed durability and a timeless atmosphere, all of these Solid Wood Dining Tables, chairs and extra accesories are rounded off with a thrilling dark wood finihs and on trend styles.