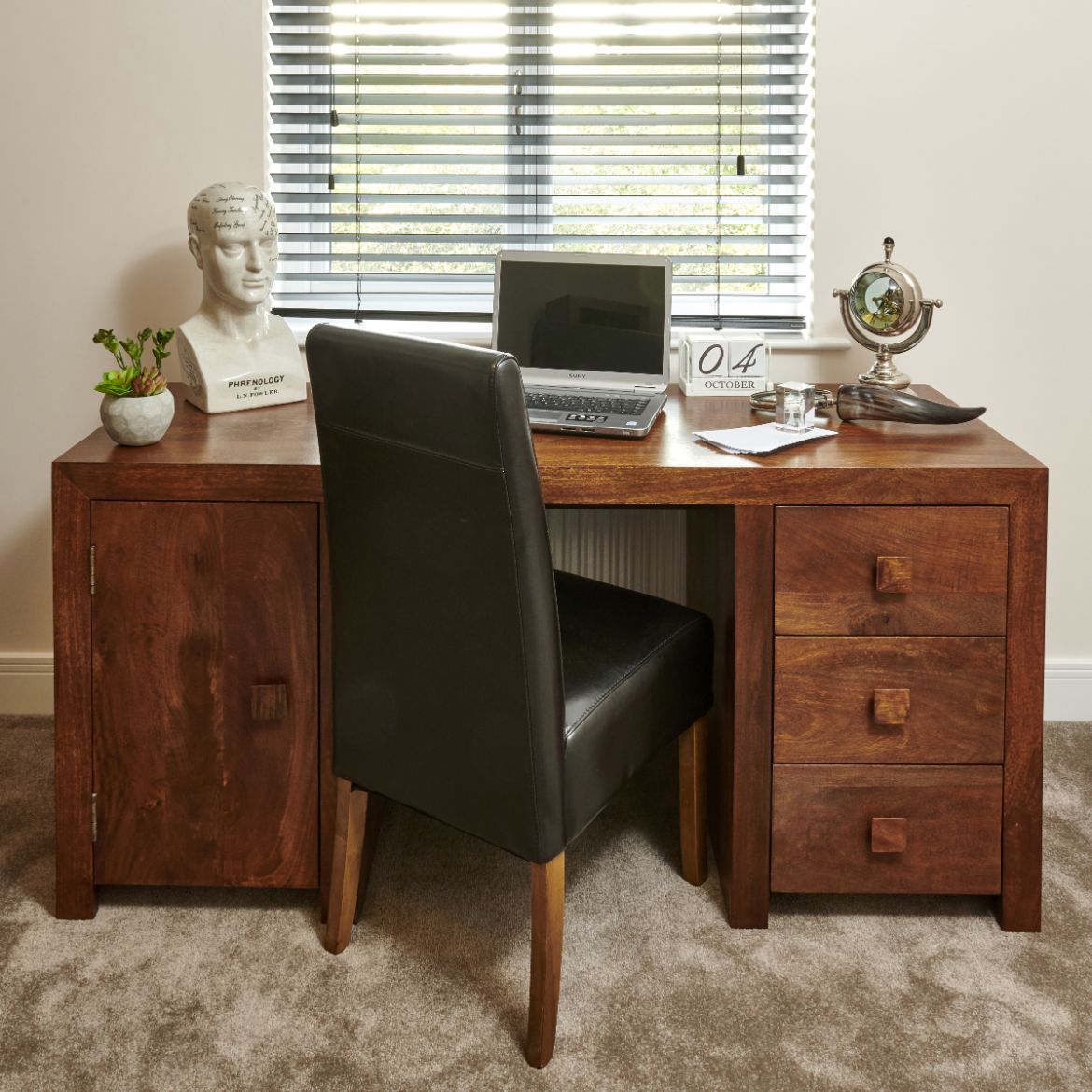 On this page you will see our vast range of Solid Wood Desk options. 
Designed to support PC's, monitors and folders, these fantastic office furniture additions are ensured to last throughout hundreds of experiences and retain that Indian Furniture charm.
From Mango Wood Desk Units, which feature in many homes across the UK, to any of our Sheesham Furniture frames, this page encompasses a vast range of styles and designs to suit your own dream aesthetic.
Here at Trade Furniture, we strive to create a healthy sustainable lifestyle, which is why all of our desks are crafted from naturally sourced, ethical wood sources. 

Any of these desks can be complimented and supported with our wide range of study furniture, including an abundance of storage options and any of our Wooden Bookcase units.
Browse these fantastic home staples below.