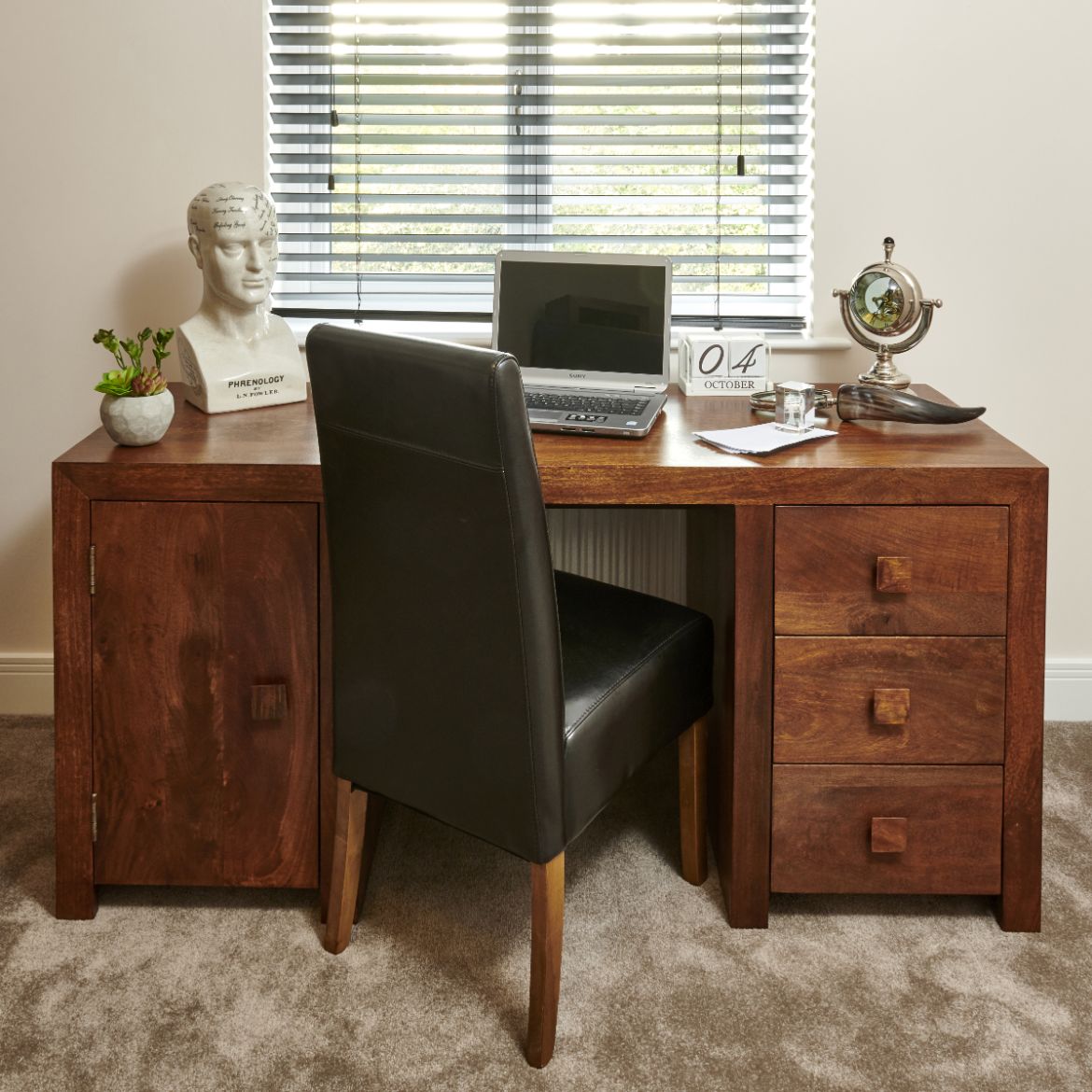 Here you'll find our brilliant collection of solid wood desks.
The perfect companion to your home working and safe supporter of your PC, laptop, monitors and folders, our desks offer a truly premium experience with a natural wood finish and solid wood construction.
The natural wood finish also provides a less reflective surface for both natural and unnatural light, reducing eye strain and discomfort whilst you're working.
How To Protect Your Desk
Due to regular use, desks can easily pick up scratches and scuffs. Prevention is of course better than a cure – if you can avoid sliding your keyboard or laptop, and always make use of a mouse mat, you'll avoid a significant amount of surface scratches.
From beautifully vibrant Mango Wood Desks which feature in many homes across the UK, to any of our Sheesham Furniture options, our collection encompasses a vast range of styles and designs to suit your own dream home office aesthetic.
Any of these desks can be complimented and supported with our wide range of study furniture, including an abundance of storage options and any of our Wooden Bookcases.
Browse these fantastic home staples below.