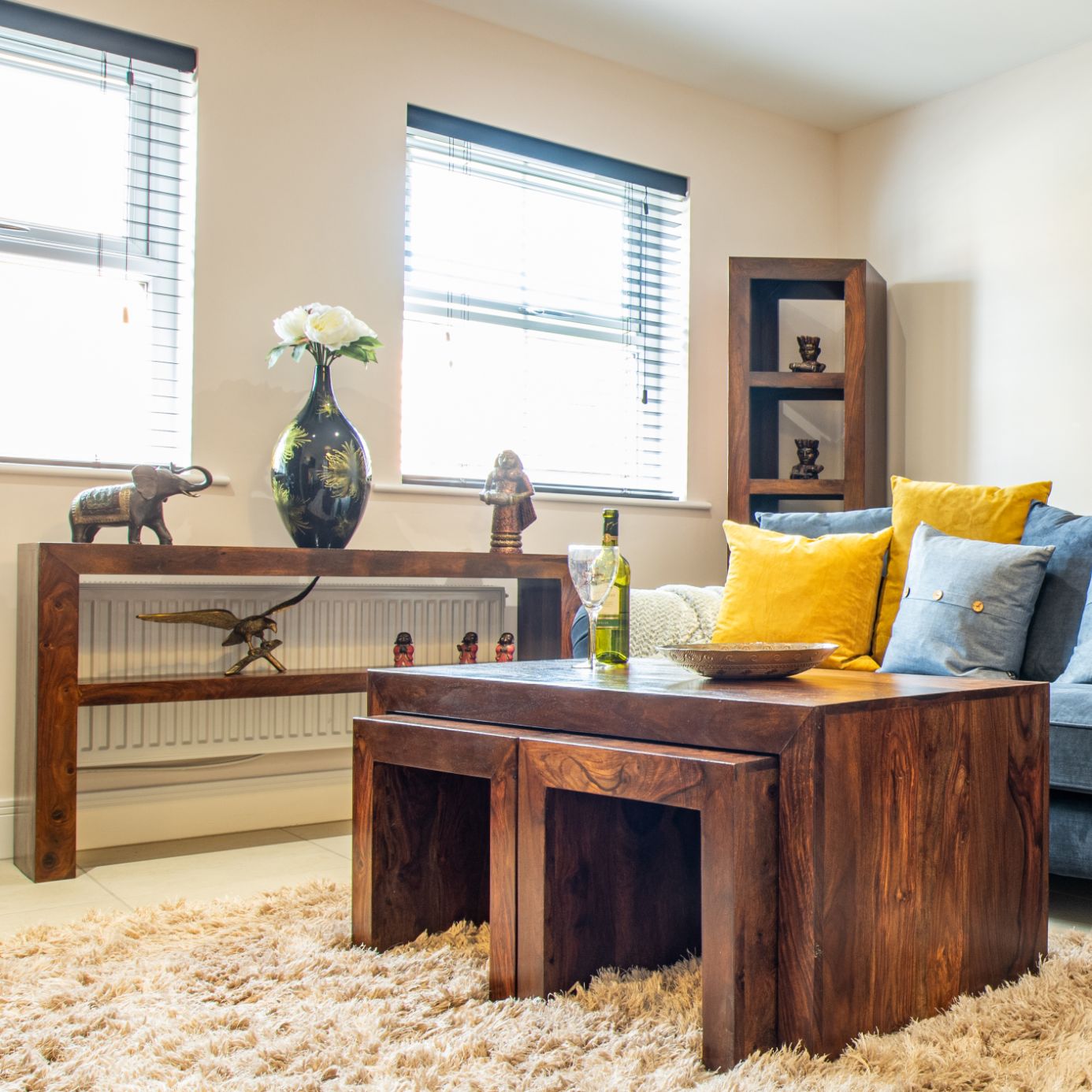 Welcome to our fantastic range of Cuba Furniture, which we have handpicked to thrive within your living room design with ease. 
Each Sheesham Wood product seen below features fantastically supportive solid wooden handles and is rounded off with a deluxe honey wood finish.
Featuring sophisticated living room staples, such as Solid Wood Sideboards, this category combines traditional charm with a modern twist so that you can create a fashionably on-trend living room aesthetic. 
Furthermore, we are proud to offer ethically sustainable furniture options which are not only long-lasting but also are luxuriously designed. 
Similar to our Cube Furniture range, these products are crafted with a loving hand and thoroughly inspected to retain their charismatic flair throughout the years. 
Sheesham Wood Furniture is a popular range that is renowned for upholding an exquisite exterior as well as providing style, service and storage throughout its durable solid wood frame.