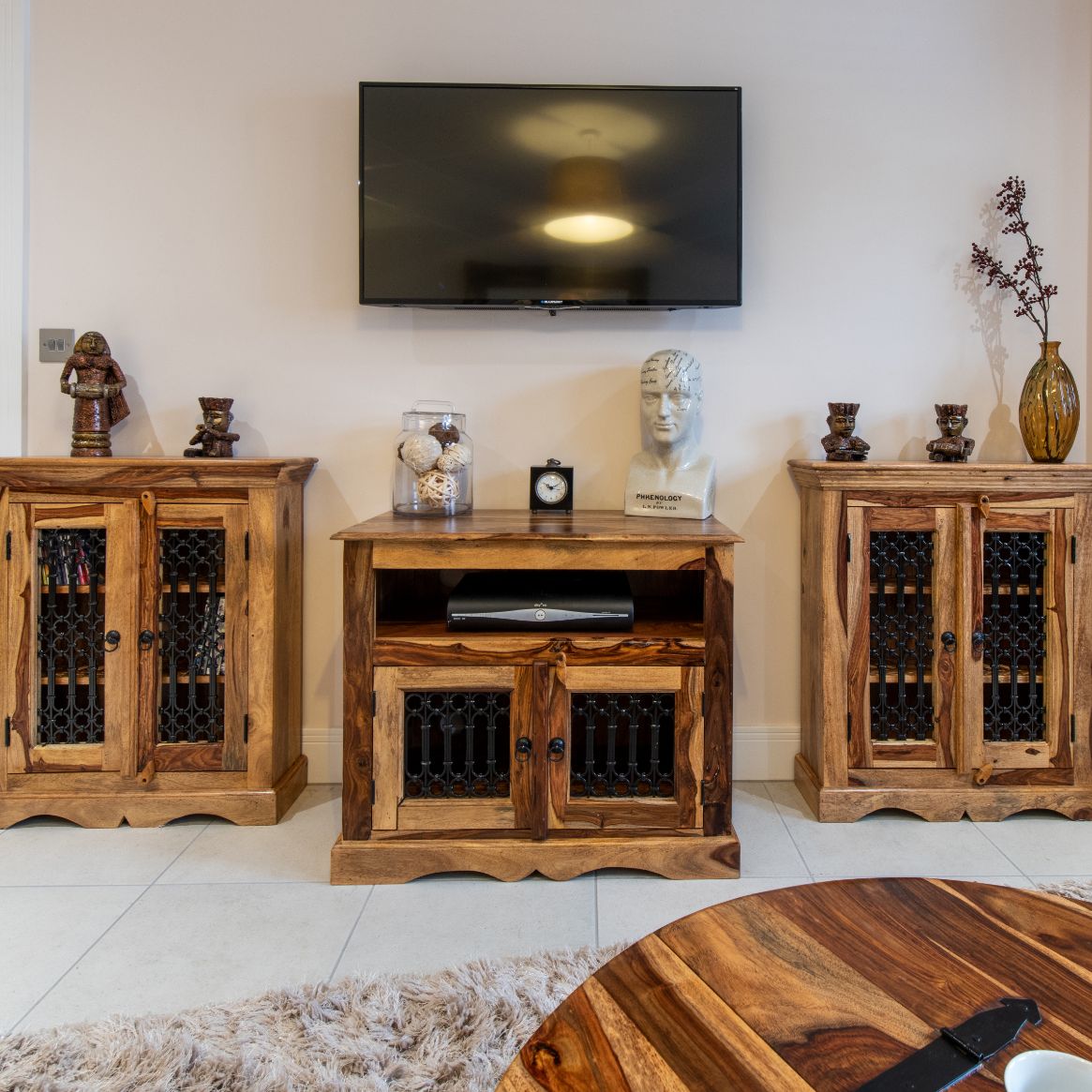 Welcome to our Jali Indian Furniture collection, which in this case is thriving with a light wood finish and handpicked to represent your living room aesthetic with a sophisticated edge. 
A perfect addition from our Seesham Wood Furniture range, each of these vibrantly thrilling units are durable and supportive thanks to their naturaly sourced material.
Incorporating units such as Solid Wood Sideboards into your living room is a charismatic way to revamp your living experience with ease, as well as adding to a thriving aesthetic. 
Jali Furniture is known for combining traditional styles with an exquisite modern flair, and is complimented with intricate iron detailing for a revamped exterior .
Here at Trade Furniture Company, we ensure that all of our Solid Wood Living Room Furniture is crafted with a loving hand and inspected to be as premium as possible.
Browse this sleek range below to begin your dream living room aesthetic.