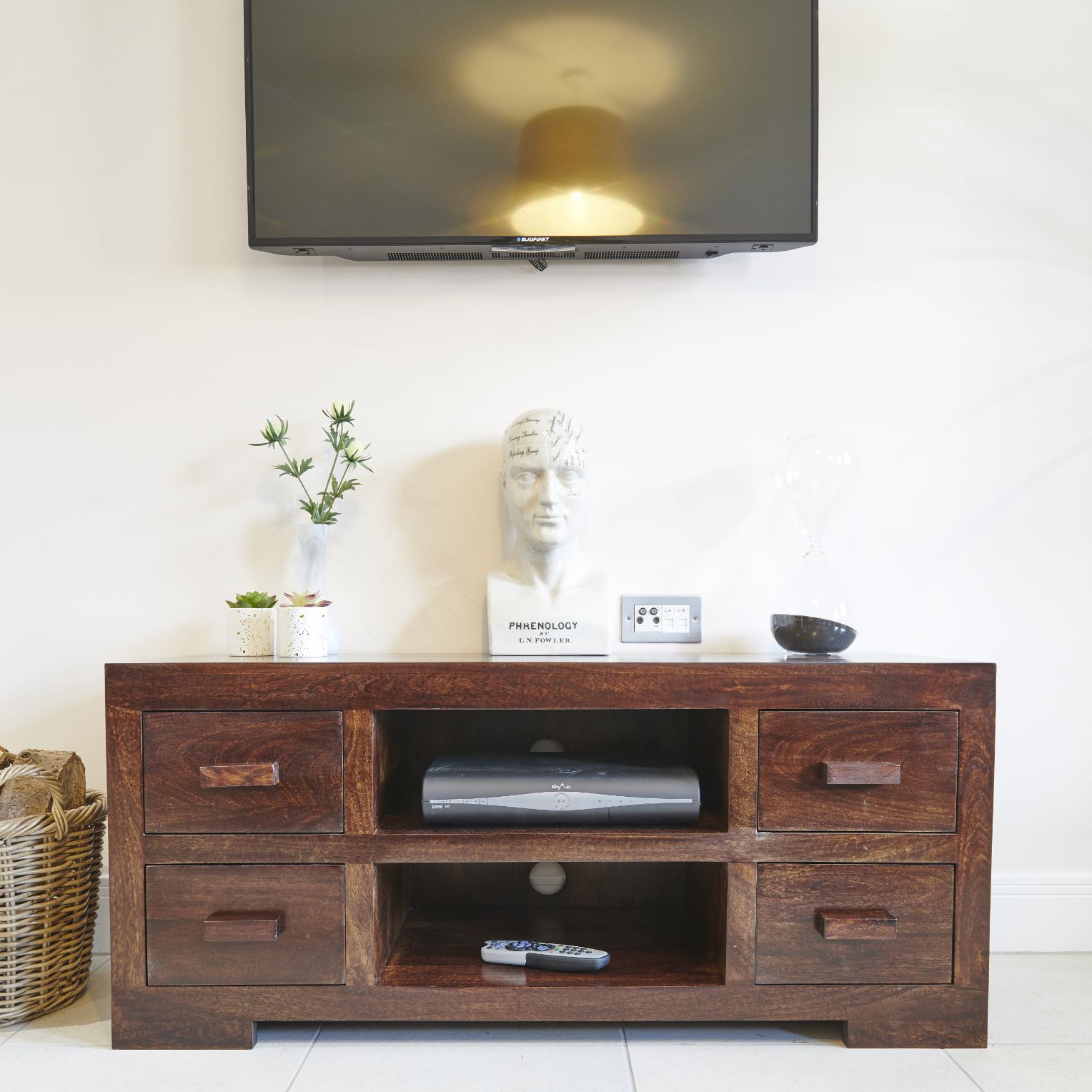 On this page, you will see our Dark Mango Furniture, a handpicked collection of products to flourish within your living room for a heightened living experience.
The sleek exterior of these Mango Living Room Furniture units is guaranteed to provide you and your family with functional units which support, thrive and blossom within your aesthetic.
With a luxuriously dark exterior, these Solid Wood Furniture pieces are bursting with style and versatility, offering the ability to revamp your home aesthetic with ease. Thanks to their durable natural state, the material used within these furniture options are designed to serve you and your family through hundreds of experiences. 
By combining traditional charm with a hint of modern sophistication, these premium units carry a level of excellence renowned of Mango Wood Furniture.
Seen throughout this page are items such as Mango Wood Coffee Tables - which act as ideal centrepieces, as well as our vast range of Mango Wood Sideboards for that extra organisation potential.