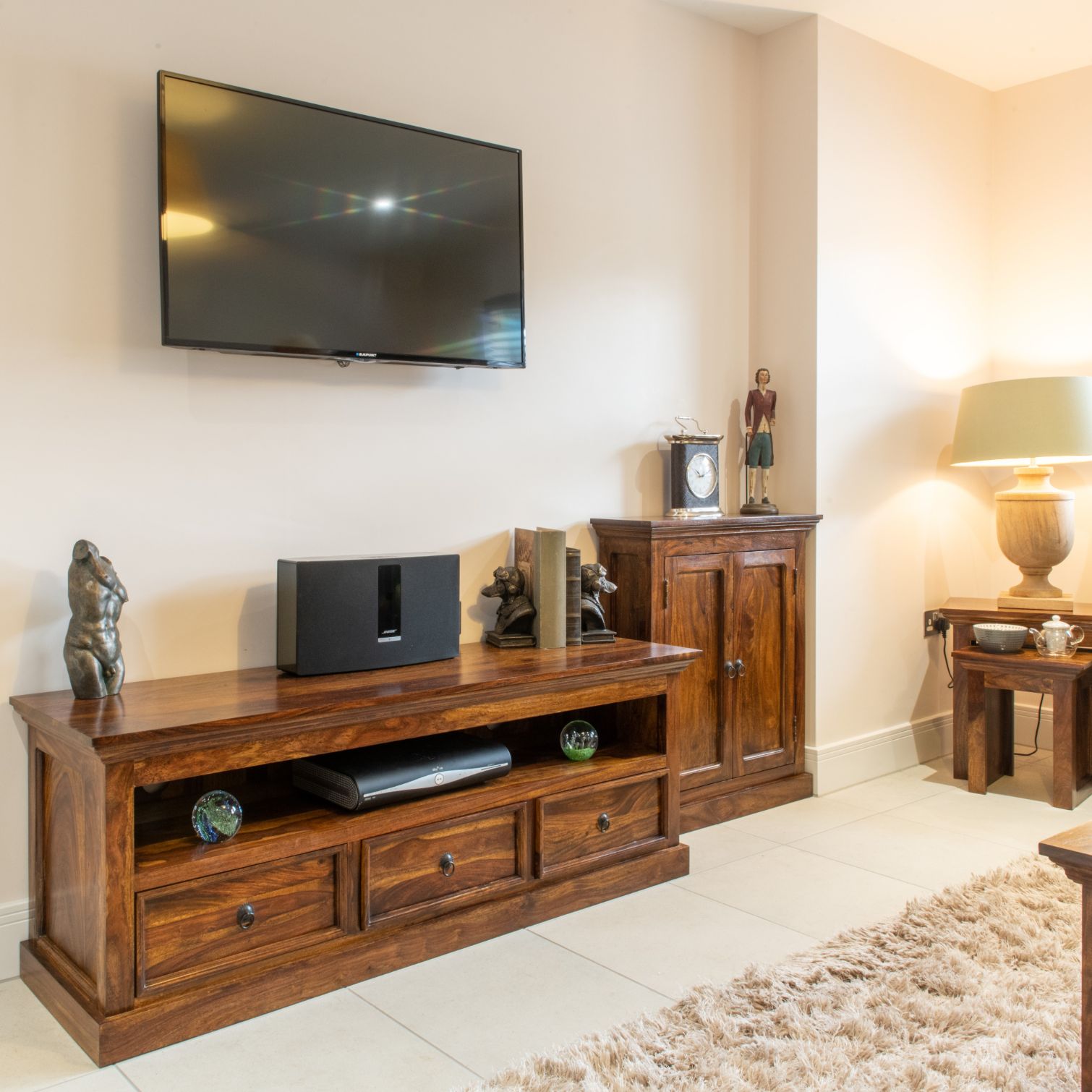 Welcome to our magnificently chic Sheesham Furniture range.
On this page, you will find a handpicked selection of premium Rosewood Furniture units, each designed with on-trend features and sleek surface areas. Our dark wood exteriors highlight a variety of ranges such as Jali Furniture, provide a thrilling atmosphere within your home aesthetic, and are guaranteed to support your family throughout all of your living experiences.
These Sheesham Wood Furniture pieces seen on this page are designed with an on-trend flair to transport you into a luxuriously modern aesthetic. Their storage and service are ensured to support your household throughout hundreds of living-dining and working experiences. 
By using bolstered storage units such as our Sheesham Sideboard, you can organise and revamp your interior design with compact yet durable solid wood frames.
Indian Sheesham Wood is known for being a traditionally charming unit, and for providing an ethically sustainable furniture alternative.