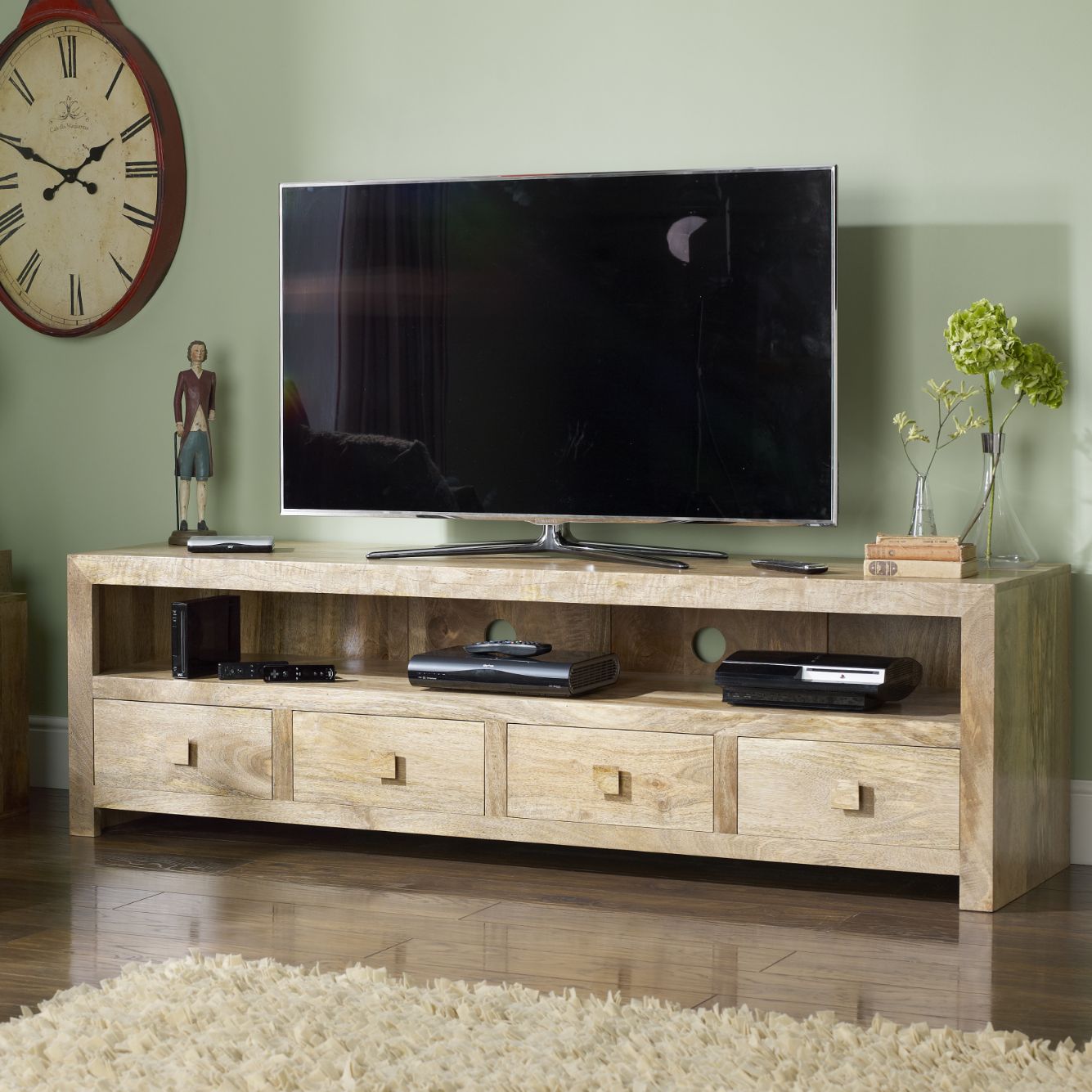 Our premium range of Wooden TV Stands, crafted from the purest Indian Solid Wood materials, featuring popular classics such as Mango Wood!
By incorporating only naturally sourced materials, we can ensure our exceptional sustainable furniture alternative. Whilst also radiating a dash of Indian flair throughout its solid wooden frame.
Offering a marvelous variety of different styles, colours and sizes, we have the Solid Wood TV Stands for that completely sophisticated Solid Wood Living Room Furniture aesthetic.
Thanks to their sleek solid wood frame, these products can support all types of TVs, whether they are big or small, and will forever heighten your family entertainment experience. Many of our units, such as the modernised Mango TV Unit, offer bundles of storage potential for extra media accessories and decorations!
All types of Indian Wood are renowned worldwide for encompassing bundles of unleashed potential and charm throughout their sturdy nature, gifting your household a long-lasting centerpiece.
Browse these fantastic living room centerpieces below.