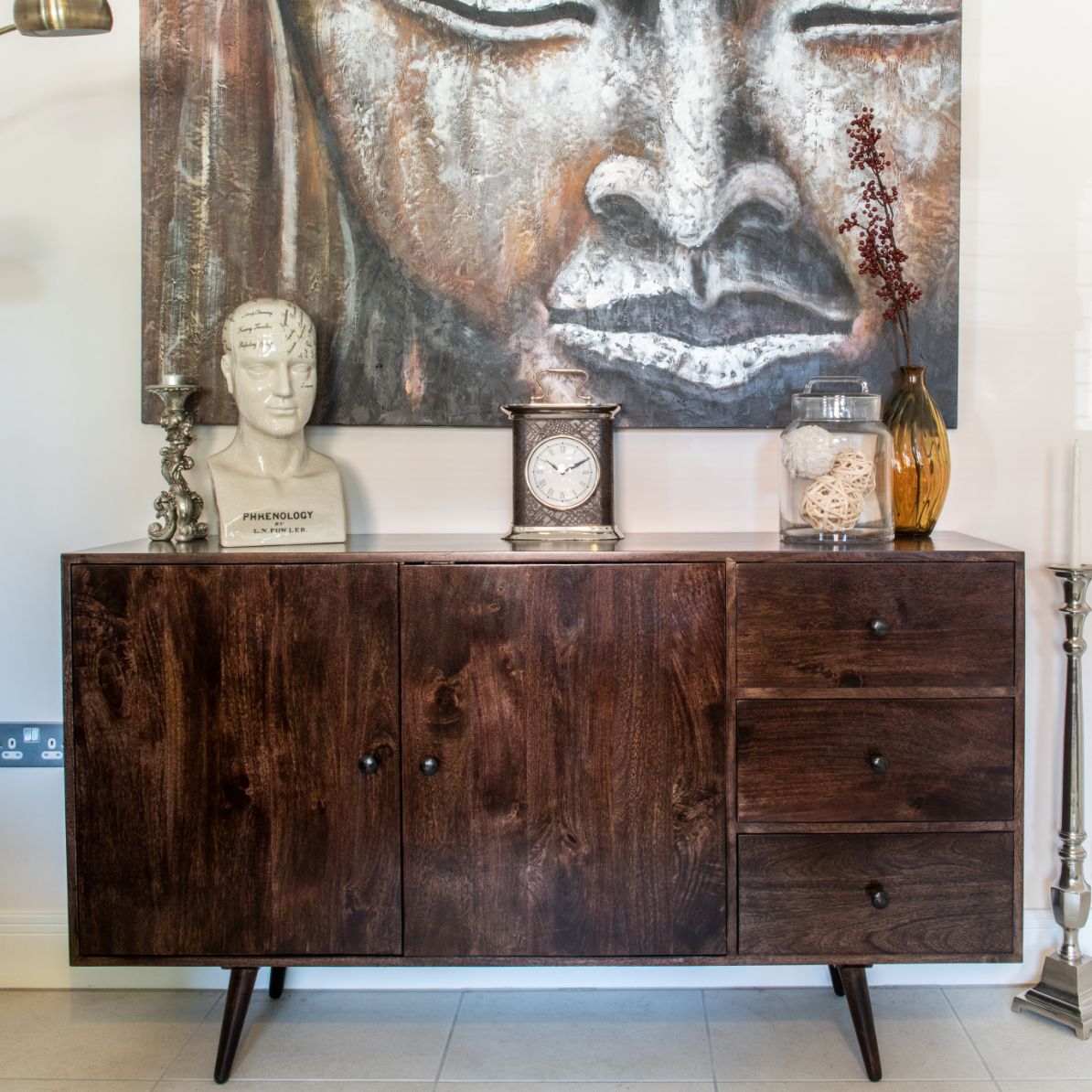 Explore the stunning range of mango wood sideboards available from Trade Furniture Company. Here, you'll find a gorgeous collection of sideboards that combine an organic, stylish finish with excellent functionality and durability. Each sideboard is part of a collection, ensuring you can create a beautifully coordinated space in your home. Transform your living space with the warmth of the glowing Dakota Collection, or add fresh contemporary style with the modern Boxwood Range. Whatever your interior designs aspirations, we have the perfect selection of sideboards to match.
Whether you're looking to add style and functionality with ample storage space and a convenient wood top, or elegance and character with a beautiful natural wood finish for your living room, sideboards offer a great combination of features to make them a perfect addition to your home.
Rest assured; our mango sideboards come from sustainable mango tree sources, so you can feel comfortable and confident that your furniture is environmentally friendly.
Don't forget to check out our collections to get a coordinated look, as well as our other popular Living Room Furniture, including Bookcases, TV Units and more.