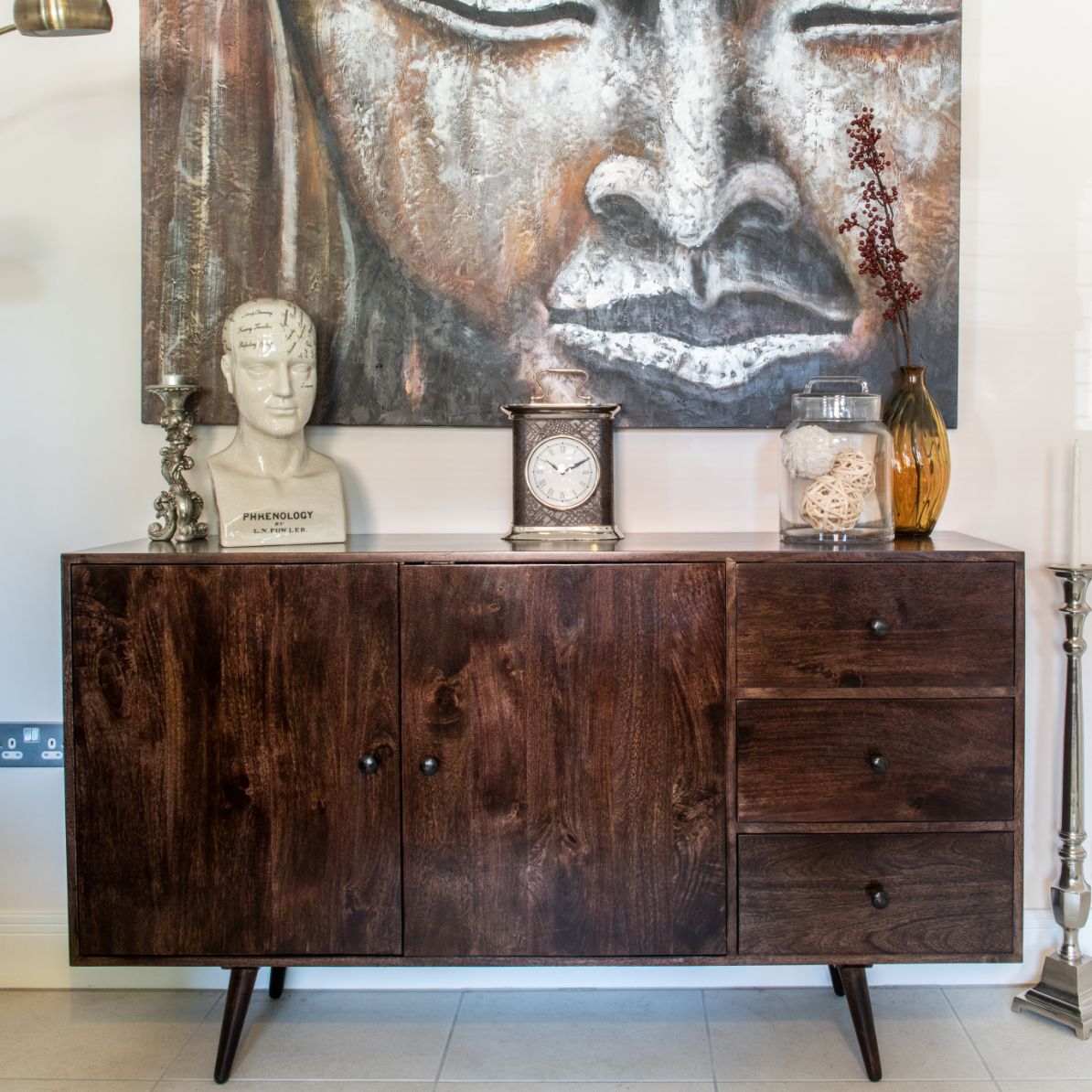 Welcome to our fantastic chic range of Solid Wood Sideboards, a vastly dynamic range that features an abundance of different styles, materials and finishes.
From our classic Vintage Sideboard to our charmingly alluring Sheesham Sideboard piece, we offer a premium level of excellence that is carefully conveyed throughout all our products and highlight a luxurious solid Indian Wood fashion.
Perfect for the living room, these Solid Wood Furniture units combine on-trend fashion with bundles of storage potential within their solid wood frame, bolstering your home organisation experience whilst thriving in any home setting.
All of our Mango Wood Sideboards come from sustainable mango tree. Meaning these hardwood products will give you durability and a robust design whilst still being environmentally friendly. All of these features add up together to leave you with your dream sideboard in your dream home.
Here at Trade Furniture, we ensure only the most durable products are brought to your home, meaning you can live in a stylish aesthetic for many years to come.