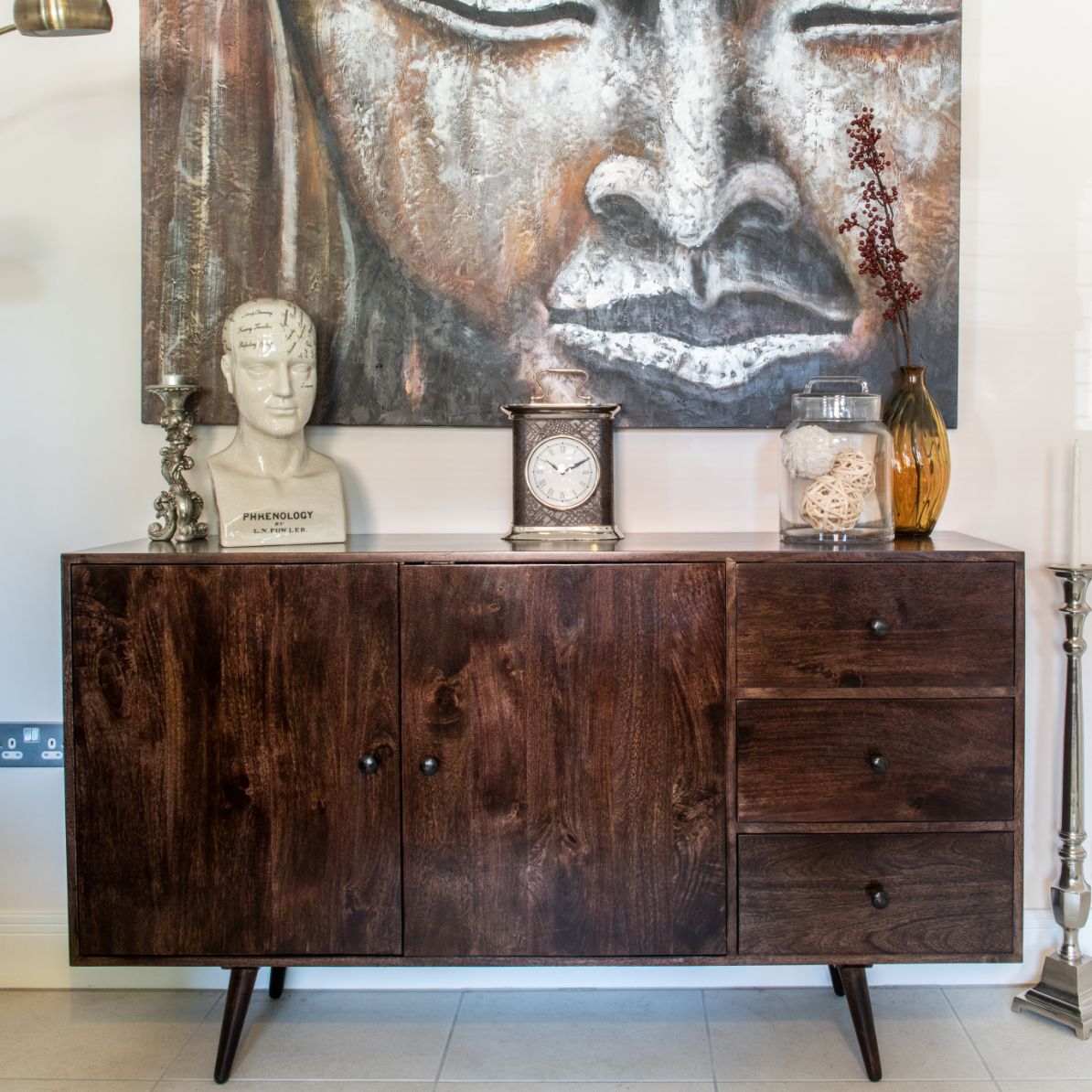 Our collection of Solid Wood Sideboards here at Trade Furniture Company ™ perfectly encapsulates the style and dependability that Natural Wood Sideboards are renowned for.
Ideal additions to any Living Room, Bedroom, Dining Room or Study, we offer a wide range of styles and variations to suit your home storage needs with our collection including evocative Jali Sideboards as well as ever popular entries such as our Mango Sideboards.
We hope you enjoy browsing through our collection of Indian Wood Sideboards.