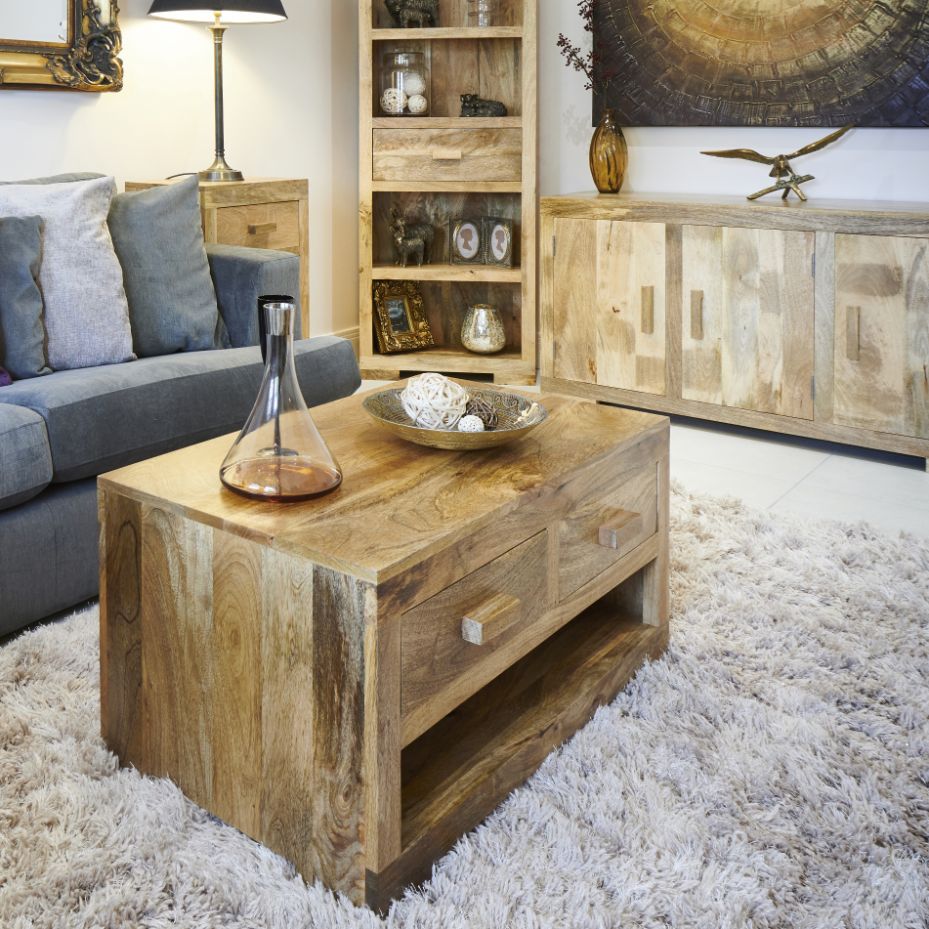 On this page, you will find our immaculate Solid Wood Coffee Tables, a fantastic on-trend collection that offers an abundance of style, storage and service to your living room.
Like the rest of our living room furniture, these pieces, picked especially to represent your home with class and sophistication, as well as supporting drinks, magazines and decorations.
Acting as any living room centerpieces these, stunning products encapsulate varieties of aesthetics, extending from our Retro Coffee Table to the more modern Sheesham Wood pieces.
Here at Trade Furniture, we take pride in every unit which goes out of our door, such as guarantee premium excellence by naturally sourcing our material and fashioning each product with a skillful eye. We also retain that fresh burst of charisma by using a finishing colour touch.
Check out our expansive collection of Indian Coffee Tables below to forever bolster your entertainment and relaxation home experience.