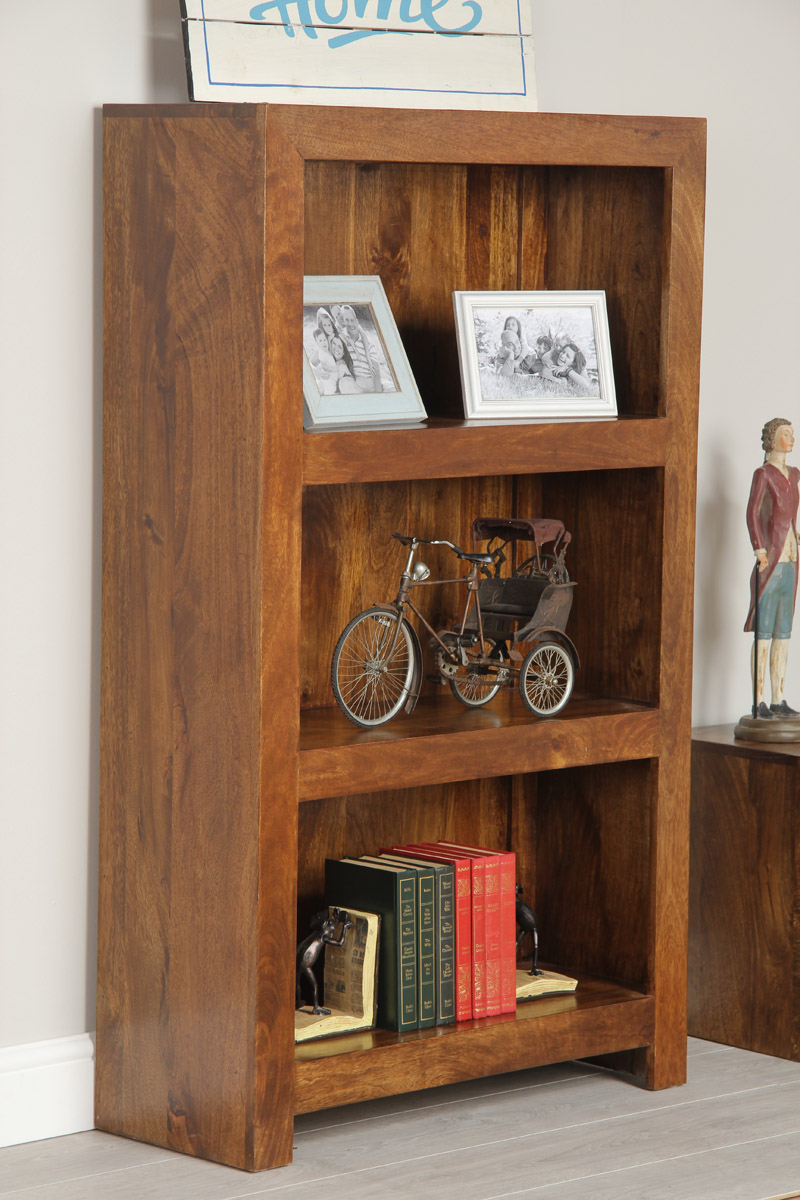 Welcome to our collection of Solid Wood Bookcases!
This collection aims to provide sleek and sophisticated home storage, with a wide range of versatile Solid Wood Bookcases designed to suit your own home storage requriemtns.
Our collection features examples from all our popular Solid Indian Wood collections, with highlights including our Mango Bookcases, lavish Jali Bookcases, modern Cube Bookcases and many more all made from the finest Natural Wood and blending well with any living room, bedroom or home study design.