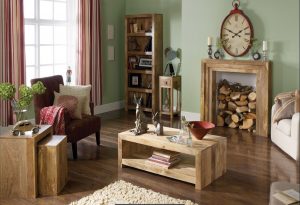 Here at Trade Furniture we want to provide an impeccable service, and informational value throughout. The online world of shopping can be a scary and at times daunting place, which is why we strive to provide the help and support you need.
Our most popular range, Dakota Furniture, often produces many questions and queries in regards to its origins and sustainability – so let's dive in!
What is Dakota Furniture?
Dakota Furniture is a traditional style of furniture which is a branch of Mango Furniture, with durable solid wooden frames and 2 colour variations. It has been a popular UK appearance for around 15 years and has continued growing since then. Furthermore, it also features 100% wooden handles to support and enrich its practicality throughout hundreds of experiences.
Many families enjoy the charismatic flair of Dakota Furniture, as every unit is crafted with love and upholds a conventional aesthetic within your home.
What is Dakota Furniture made from?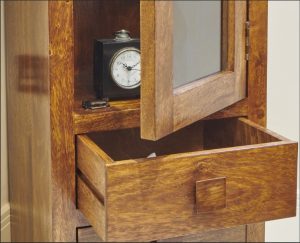 Dakota Furniture is made solely from the wood of the Mango Tree. Grown in a multitude of different locations, including India, Brazil and even Australia, these sustainable trees are known for providing well established material.
Is Mango Wood Sustainable?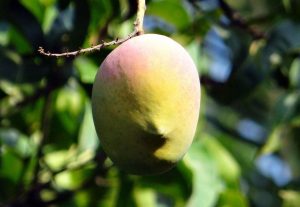 Scientifically known as Mangifera Indica, Mangos only grow on their trees for up to 15 years. After this time, the trees become barren and stop producing the healthy snack which we have come to know and love. The trees themselves can become particularly large, reaching fantastic heights of 100 feet or more, with a canopy reaching 35 feet or more.
Because of their short lifespan, our suppliers and crafters have created a seamless cycle by replanting every tree we cut down, which means we can harvest Mango Wood as fast as the trees are growing.
This makes your Dakota Furniture ethically sustainable and promotes a healthy lifestyle for you and your family. If you would like to read more about our sustainable promise, click HERE.
What is Mango Woods natural colour?
Naturally, mango wood features a variety of shades, which generally land between the light to golden brown area. However, due to spalting – a process in which the wood is broken down by fungi – the wood is often left with a beautiful colouration for a unique exterior.
We do, of course, add our own twist onto this natural wood. We coat our Dakota Furniture in a timeless lacquer consisting of either a light wood or dark wood finish to accentuate your own décor.
How to protect Dakota Furniture.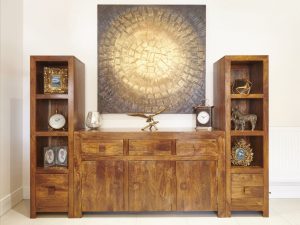 Similar to all furniture, our Dakota Mango Furniture range can become damaged or faded through either misuse or unawareness. Here are some pointers and tips to avoid this:
Light: Even though the vibrant rays of the sun will radiate throughout your home, it is advised to keep any of our Solid Wood Furniture out of the direct light. This is because over time your furniture will obtain a bleached affect and can be particularly patchy in shadowed areas.
Covers: When using furniture that IS in front of direct light or is placed outside, it is advised to use a sheet to cover your furniture. This can protect the units from rain damage, or as mentioned above, bleaching.
Physical Damage: Perhaps this goes without saying, but knowing and respecting your Dakota Furniture can prolong their lifetime and keep an organised shift within the home. For example, our dining tables can support plates, cutlery and even tabletop decorations, but items such as out nightstands cannot support the weight of such items. By only putting the recommended items within or on these items, you can protect both their exterior and interior.
Location: Dakota Furniture thrives when placed in the right spot. Due to this, we recommend placing these units in visual areas which are not a danger to others. For example, TV Units are best in the corner or wall of a room rather than in the middle – as this can catch you or others when passing.
What if my Dakota Furniture is damaged?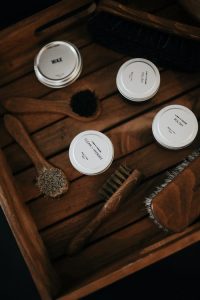 Sometimes, as much as we try to protect our furniture, accidents can occur – and thankfully there are an abundance of ways to tix this!
Firstly, if your unit has suffered from scratches or marks, we sell affordable wood pens that can be used for slight touch up's. These pens are available in a DARK shade or a LIGHT shade depending on what colour dakota furniture you have chosen.
Secondly, if your furniture has suffered much bigger issues, such as fading or bleaching, then have no fear! Our Fiddes Supreme Wax is designed to reinvent your furniture units and secure them with a luxurious flourish, this is also availble in either a DARK or LIGHT colour.
In either a light wood or dark wood finish, this wax is vital to securing your furniture.
To apply the wax there are 3 simple steps:
Lightly clean the unit with a fresh cloth or duster. Avoid using harsh chemicals.
With a clean cloth, load some of the wax on top, and in circular motions apply it onto the unit. Be careful to only apply a thin layer for a more even drying finish.
Leave to dry for at least an hour, but preferably overnight. Continue these steps until you have reached the desired effect.
How do I properly clean my Dakota Furniture?
As mentioned slightly above, cleaning your furniture is quick and easy. To keep your furniture thriving, it is recommended to go back to basics. A simple dry or slightly damp cloth can be used to wipe away the top layer of dust.
If not, then this layer can eventually harden the wood and break down its internal structure. We also advise not to use harsh chemicals or polishes due to them potentially drying out the wood.
On another note, all of our furniture can get wet due to leaks or spillages, but needs to be dried up as soon as possible as to not affect the external gloss.
What items are included in Dakota Furniture?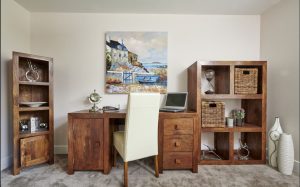 At Trade Furniture, we provide many fantastic units for you to enjoy within your home. From Solid Wood Dining Table options to any of our sleek tv units – there is something for everyone here.
Furthermore, our exclusively chic units are available in either a light or dark wood finish so that you can create your dream aesthetic.
Regardless of budget, style or desire, Mango Wood provides a multitude of qualities perfect for Dakota Furniture.
Living Room Furniture
As the centrepiece of any home, the living room is a popular place for entertainment, relaxing and household activities. Because of this, dakota furniture is the ideal addition for storage and style.
Solid Wood Coffee Tables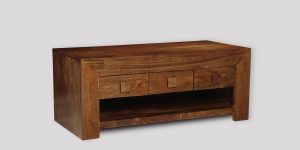 With our amazing collection of coffee tables, there are sure to be some to fit your needs and desires. With drawers or shelfs, each coffee table has storage space and can be placed in the centre of the room to add a pinnacle point of interest into your living room. Also, within this sub category are nested tables and lamp tables, to further accentuate your sofa and room aesthetic.
Solid Wood TV Units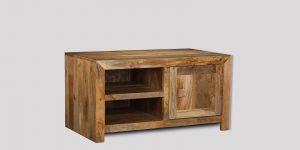 TV Units are used to support and present tvs and screens for entertainment or information. To achieve this, our tv units are designed to maintain their strong frame. Depending on the size of the surface area on top, these units are available to compliment small, medium or large sized sets You can also see units with drawers, shelves and circular cut outs for an organised wire operation.
Solid Wood Sideboards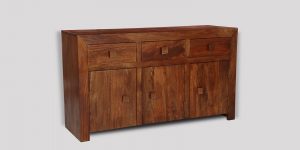 As with any family, we all have the ned for storage and organisation for a relaxing home life. Because of this, our small, medium and even large sideboards can be incorporated into many living rooms. With drawers, shelves and that glossy exterior, we are sure you will find the use for these units. Furthermore, Dakota furniture sideboards can be complimented with a ride range of decorations.
Dining Room Furniture
Dakota Furniture can be the perfect addition into any dining room design no matter the size, location or shape. That's why we offer the below products, for an exclusively luxurious dining interior.
Solid Wood Dining Tables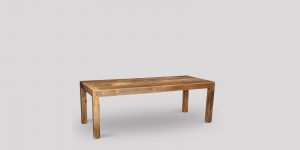 For that perfect Dining Room edge, we are thrilled to offer a exquisite variety of premium Dakota Furniture tables. Available in both a light and dark wood finish, these styles include traditional rectangular frames alongside cube and small square options. With such a deluxe collection, you can adapt ad provide incredible service to your family with anywhere from 2 seaters to 8 seaters for an intimate family experience.
We thoroughly inspect our tables so that they can withstand a suitable amount of weight throughout meal times and other activities. Such reliable dining room furniture is guaranteed to continue thriving for a long time.
Wooden Dining Chairs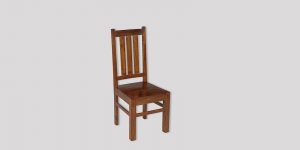 To support and compliment our premium dining tables, we also offer 1 style of wooden chair in our Dakota collection. This features a high slatted high back and supportive frame for extended comfort.
If you want to switch things up, we also leather, fabric and bench style dining seats – for a personal twist.
Extra Furniture
A lot of our Dakota Furniture can be incorporated into a wide variety of rooms thanks to their versatile nature. This is why we offer items such as Solid Wood Sideboards or extra tables for an amazing abundance of divine storage. Or even through the incorporation of items such as wine racks for dining parties and display.
Study Furniture
Working from home is a must for some, so why not decorate your office with a deluxe range of Dakota Furniture.
Solid Desks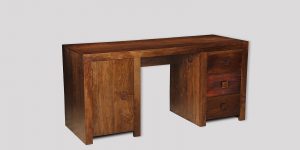 With a choice of 3 desks, you can choose from a medium or large size to support pcs, monitors and work accessories. These desks are guaranteed to provide comfort yet stability to your working, relaxing and entertainment life. These units also feature either a large PC cabinet, or spacious drawers.
Chairs
As mentioned before, we offer a single dakota furniture design which will perfectly compliment your supportive desk. Alongside this, we also offer a range of other chairs such as from our Jali Furniture which can accentuate your dream study aesthetic.
Solid Wood Bedroom Furniture
A vital part of any home life is the bedroom, whether that's to sleep or read a book. So of course, it needs to be as seamlessly sophisticated as possible.
Bed Frames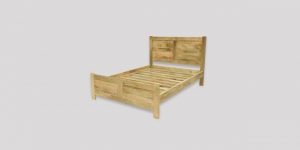 Whether you have your own bedroom or share with someone else, we offer dakota bed frames with a range of sizes. From single to king sizes, you can choose your dream bed which is timeless and supportive.
Mattress
At Trade Furniture, we also sell 3 styles of mattress in sizes from Single to king. These styles are Victoria, Tencel and Royal Crown so that you can rely on a great nights sleep.
Nightstands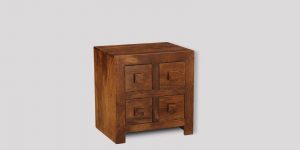 To compliment either your dark or light wood bed frame, you can opt for either of our fantastic styles. With drawers and surface areas, these units are best used to support lamps, landlines or books.
Chest of Drawers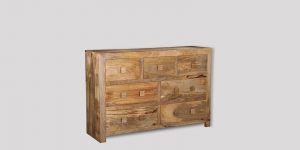 With an abundance of clothes and accessories, you need somewhere to organise and store them all. That's why Dakota Furniture incorporates a selection of different sized drawers. These can be used either in the bedroom or in a spare room, but will thrive within any interior.
We hope you enjoyed this buyer guide and have learnt a little more about the wondrous products which make up Dakota Furniture!