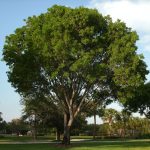 Hello everybody and welcome to another wonderful Trade Furniture Company™ blog. November already this year has gone so fast, next thing you know it will be Christmas then the New Year starts again. I don't like this time of year, I think it is too cold. Leaving for work on a morning and getting home on a night when it is dark just leaves you with no time to do anything on a night; summer is just much better for me.
Well anyway that's not the topic on today's blog; it is actually about Sheesham wood. This is a question we get asked about a lot and today we're going to answer this in a blog for you.
Indian Sheesham Wood Furniture is crafted from Sheesham wood or as some people like to call it Indian rosewood. This is the second hardest wood on the planet (only second to the Brazilian cherry), therefore over time it requires little to no maintenance which is perfect for any Sheesham coffee tables and Sheesham sideboards. This versatile wood can be used either for a subtle Sheesham nest in the corner or it can be a focal point in any room being Sheesham dining tables and chairs.
Many of our famous collections are crafted with the highest quality Sheesham wood such as Jali Furniture, Cube and Cuba Furniture, Reclaimed Indian Furniture and Sheesham Furniture. All of these ranges hugely vary in both style and colour; you are guaranteed to see something you like.
Well everyone that is the end of today's Trade Furniture Company™ blog. I hope that you have gained some knowledge about the beautiful wood that is Sheesham or Indian Rosewood.
If you have any other questions on this please don't hesitate to ask either ring our number at 0330 808 4447 or email us at sales@tradefurniture.co.uk . Have a great day, goodbye!