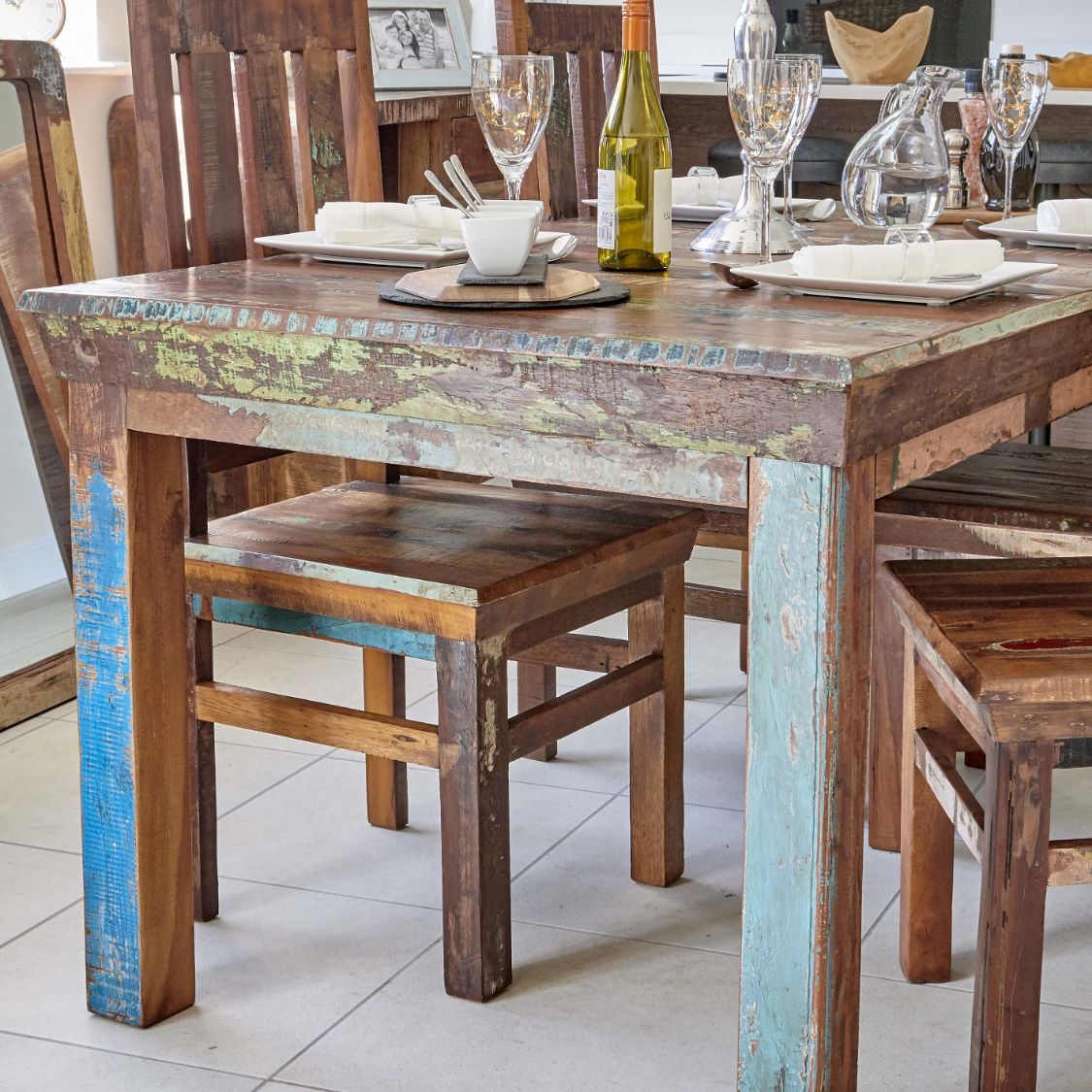 Welcome to our amazing range of Solid Wood Dining Table units, complete with charismatic charm and a durable solid wooden frame.
To enhance your dining room experience, we are proud to offer this fantastic range of tables featuring several collections, such as our Dakota Furniture range.
Combining traditional charm with a modern twist, each of these generous frames is strong enough to support gaming, studying and most importantly dining for the whole household.
Perfectly complimented with seating options such as our Rattan Chair options, all of these tables have been crafted using only the finest naturally sourced wood, making them both ethically sustainable and sophisticated because here at Trade Furniture, we strive to lead a healthy lifestyle.
Showcasing materials such as Sheesham Wood, we offer a vast range of products so that nobody is left disappointed, and you can achieve your dream home aesthetic with a click of a button.
Browse these Indian Dining Tables below, and treat your home to a luxuriously exquisite interior design.