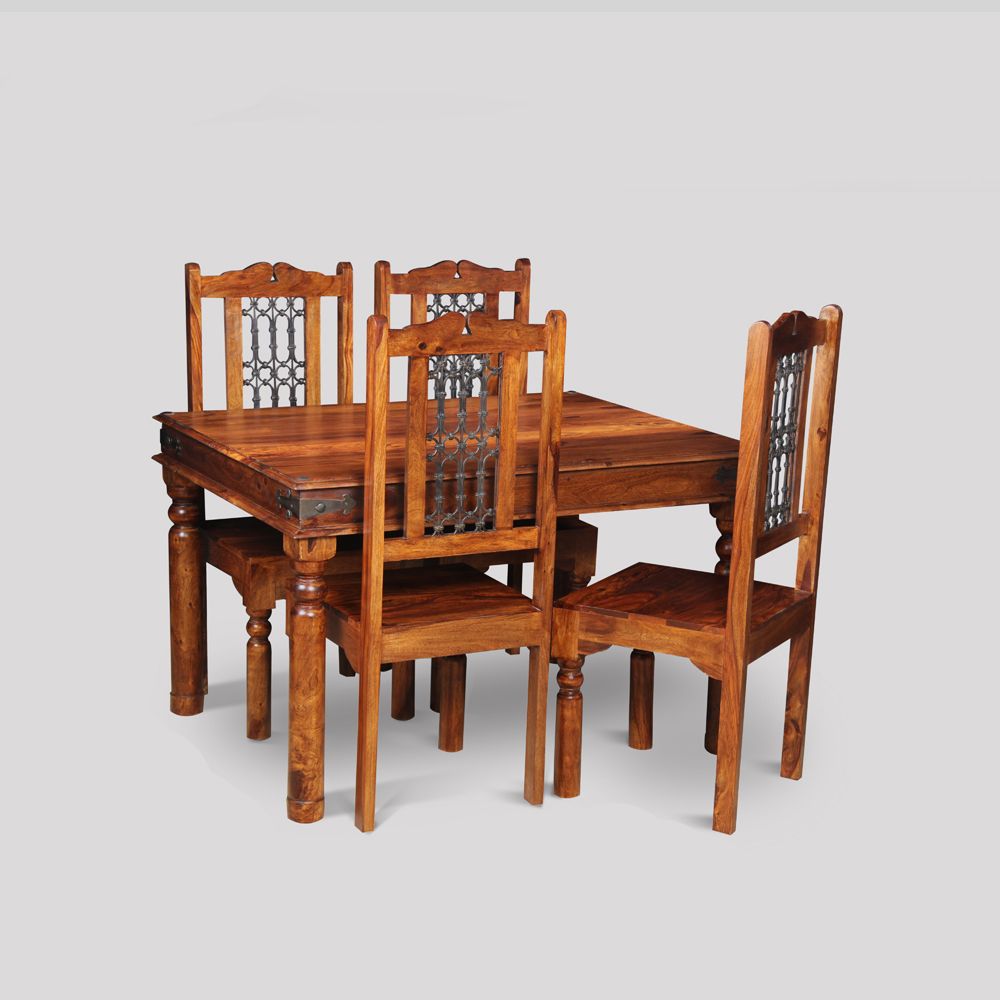 These Jali Furniture bundles are the ideal way to fully heighten your family dining, gaming and studying experiences.
Designed with on-trend fashion and an Indian flair, these fantastic bundles feature a highlighted Solid Wood Dining Table alongside thriving seating options. Seen throughout this vast range is a deep thrilling honey wood finish, which is guaranteed to thrive within your home aesthetic for years to come.
Sheesham Wood is known worldwide for encompassing durable, long-lasting attributes throughout its sleek sophisticated exterior. We bolster this by only naturally sourcing and lovingly crafting our Sheesham Wood Furniture.
Also seen within these sets are a fantastic variety of exquisite seating options such as our brand new Fabric Dining Chairs, for a supported yet comfortable experience.