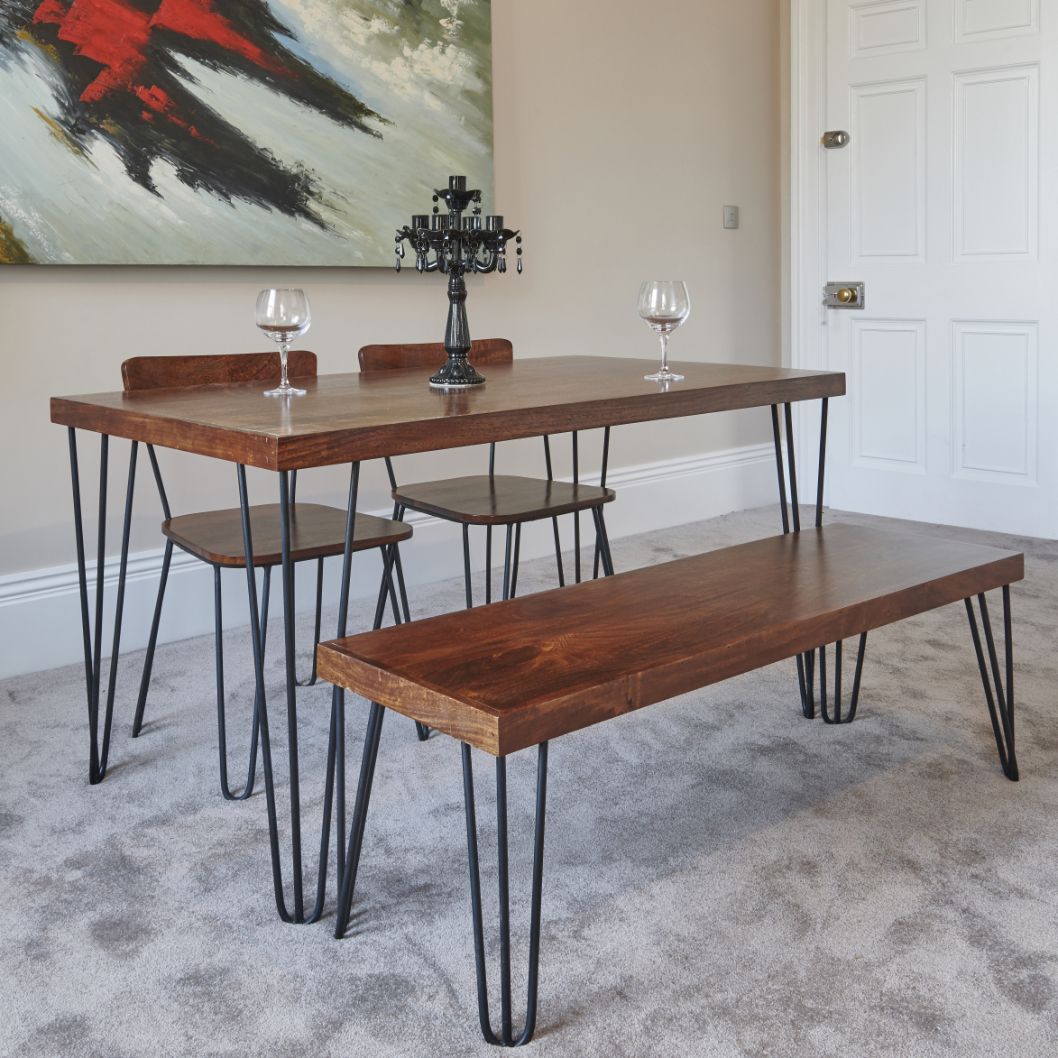 Welcome to our Vintage Dining Room Collection. Here you will find many fantatic items for your dining room from dining chairs to complete ready to go dining sets and other great items.  Everything in this collection is made from Indian Mango Wood and each item is fitted with Iron legs that are isnpried by 1950's furniture design.
Including items such as our Solid Wood Dining Tables, this category incorporates a fantastic range of premium units designed to heighten your dining room experiences. With a honey wood finish and iron cast detasiling, these Solid Wood Furniture pieces are guaranteed to retain their charismatic flair throughout the years.
By introducing these exquisite Vintage Furniture pieces in to your home, you can add a personalised twist into your dream aesthetic which furniture which is also as ethically sustainable as possible.
Furthermore, we have paired some of these products with units such as the luxurious Leather Dining Chairs, and ensured only premium excellence is restored into your home.