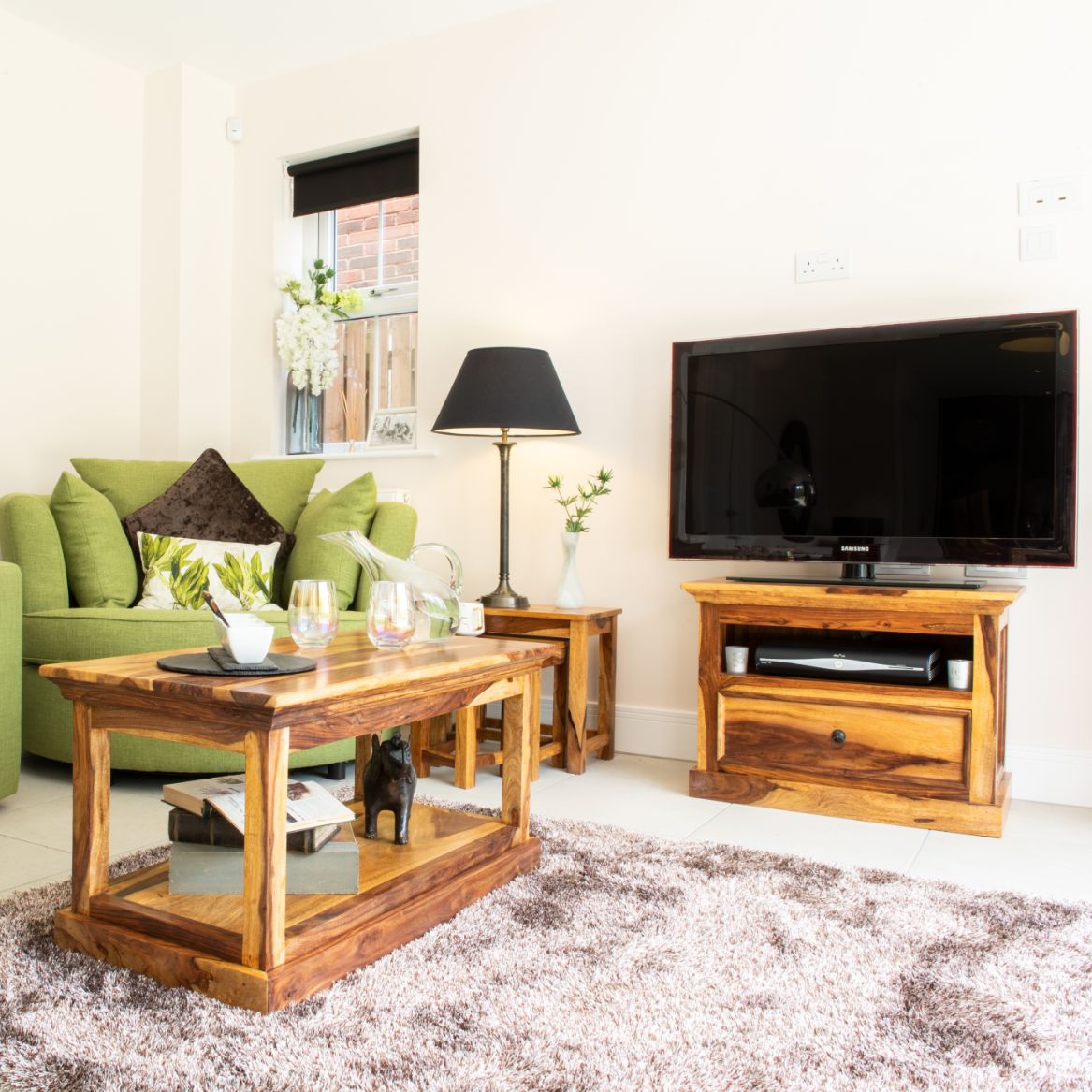 Welcome to our fantastic range of deluxe Sheesham Furniture, which in this case is completed with a thrilling light wood finish to add a charismatic flair.
We have handpicked these units to perfectly thrive within your Solid Wood Living Room Furniture aesthetic, and provide style, service and storage throughout hundreds of unique experiences.
Sheesham Wood is renowned worldwide for its durably chic nature, as well as its ethically sustainable source - which is why we only incorporate 100% naturally sourced wood into our units. 
This is why we are proud to offer fashionably on-trend units, such as our Sheesham TV Unit, which can be used in any size room for bolstered living and relaxing. 
All of our Sheesham Wood Furniture is thoroughly inspected to ensure you can enjoy a sleek, seamless living room aesthetic.