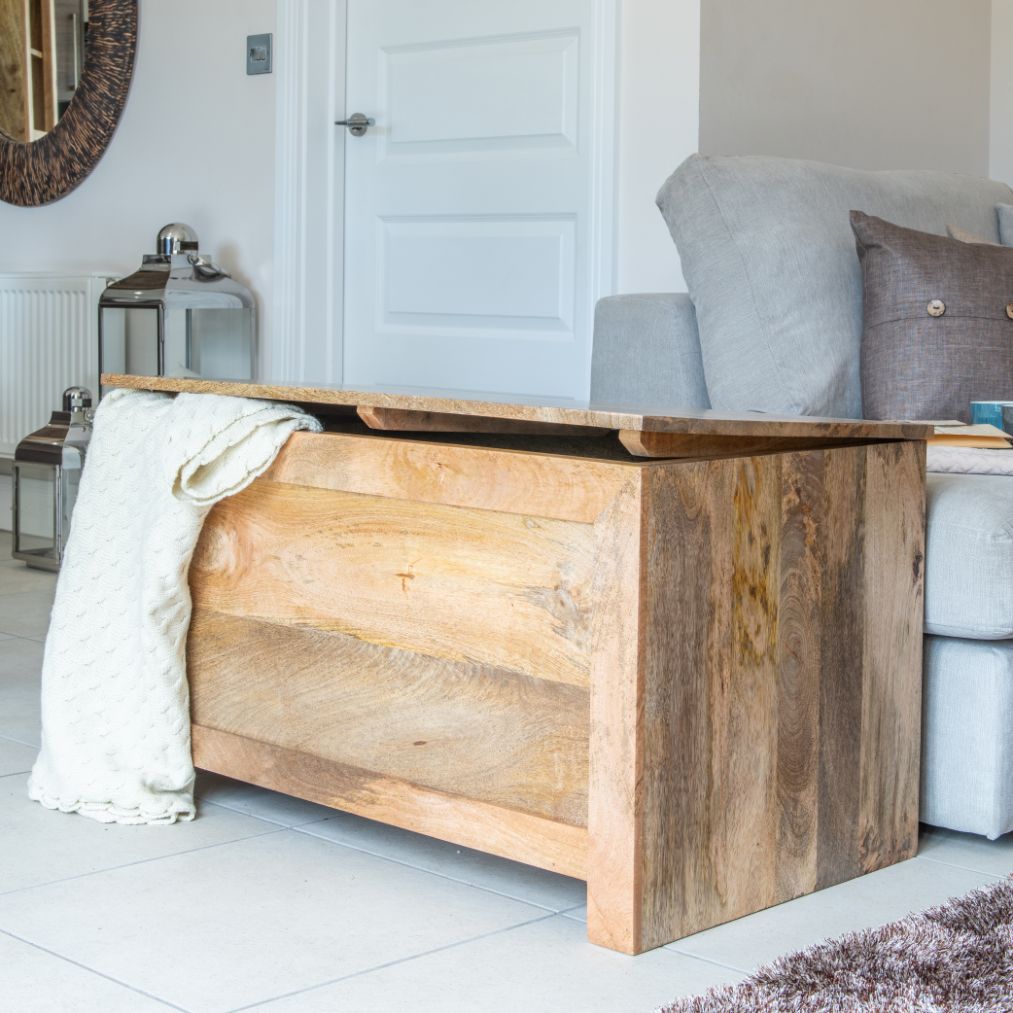 Storage is more than a mundane necessity, it can bring sleek style, warmth and functionality to your home at an affordable price. Here at The Trade Furniture Company, you'll find premium quality Storage Units – ideal for organising your home accessories, clothing or every day essentials.
Within our collection, you'll discover pieces from all of our most popular ranges, including our timeless Dakota Furniture range. Our Dakota living room storage units encompass solid wood frames that have been elegantly crafted with naturally sourced mango wood, and beautifully finished with a durable yet stylish sleek exterior.
If you're looking for something a little different, we are proud to bring you our gorgeous Sheesham Wood Furniture collection. Not only do these units pack a punch in terms of style and sophistication, they have been specifically designed to offer maximum storage functionality to thrive in the modern day, busy household.
Why Choose Solid Wood Furniture For Storage?
Solid Wood Furniture is a popular furniture material that thrives in thousands of homes across the UK, largely thanks to its durability and timeless style. Each piece is unique, featuring its own pattern and personality, but put together with pieces from the same or coordinating ranges, your home offers a sense of warmth and cosiness not achieved with other furniture types.
Where To Place Your Storage Units
Our storage units look stunning in any home and décor and have been created to offer flexibility in terms of placement, so fit perfectly into your living room, dining room, office or even bedroom.
Browse fantastic storage furniture below.