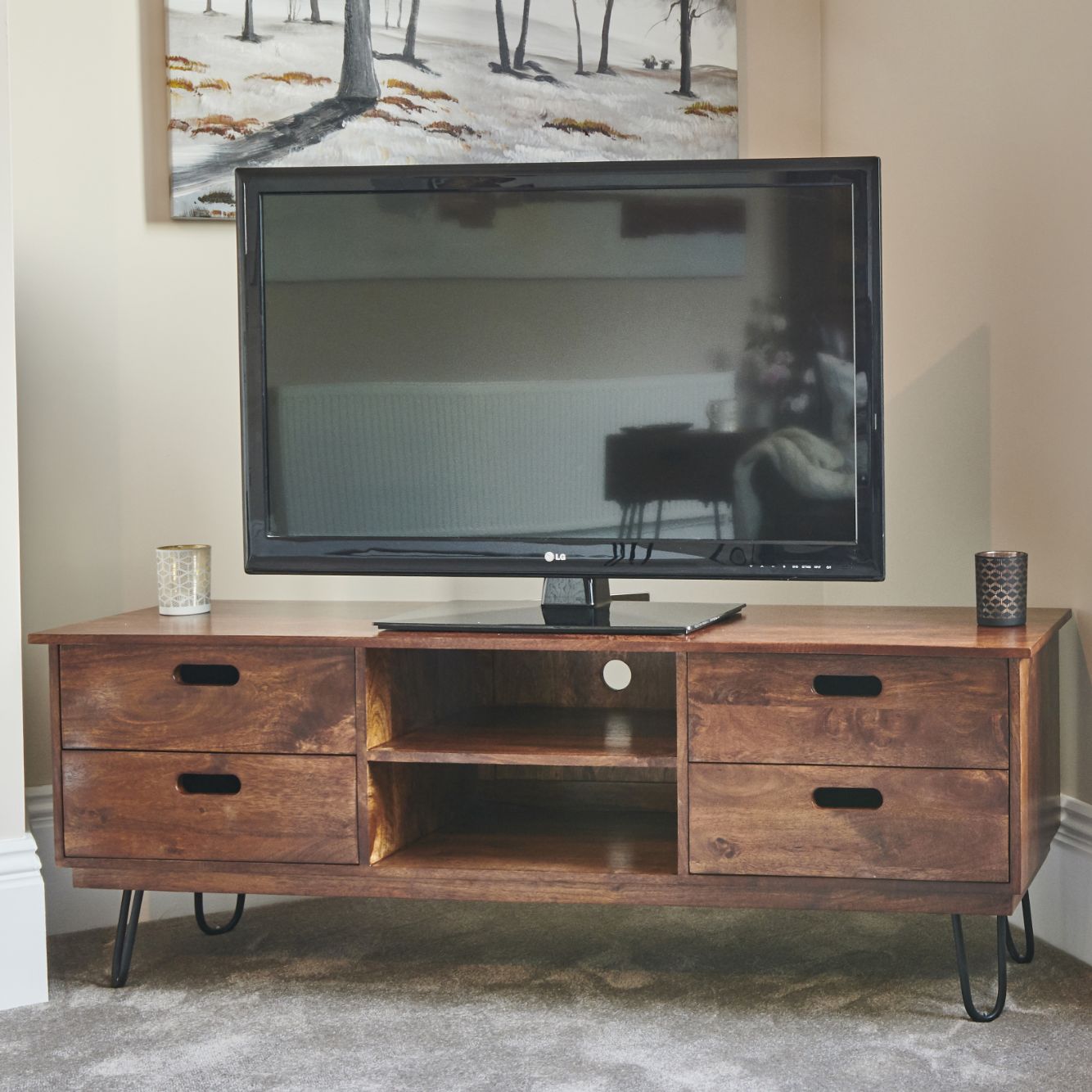 Our Vintage Furniture collection encompasses that fantastic 50s flair. A combination of dark mango wood and intricate iron legs, these products are guaranteed to bolster your living room experience.
With a dark wood finish, each of the luxurious units below is designed to thrive within your living room aesthetic with the use of functional units such as our Wooden TV Stand options. 
To guarantee a premium furniture addition that retains its charm, we only incorporate naturally sourced Mango Wood into each frame, ensuring an ethically sustainable furniture alternative. 
We are also proud to offer a diverse range of individual units which incorporate solid metal legs with a chic wooden frame. This is why we can provide great products with storage as well as practicality, which can be seen in items such as our Vintage Bookcase.
All of our Mango Wood Furniture is crafted with a loving hand and thoroughly inspected to be of premium excellence which lasts throughout the years.