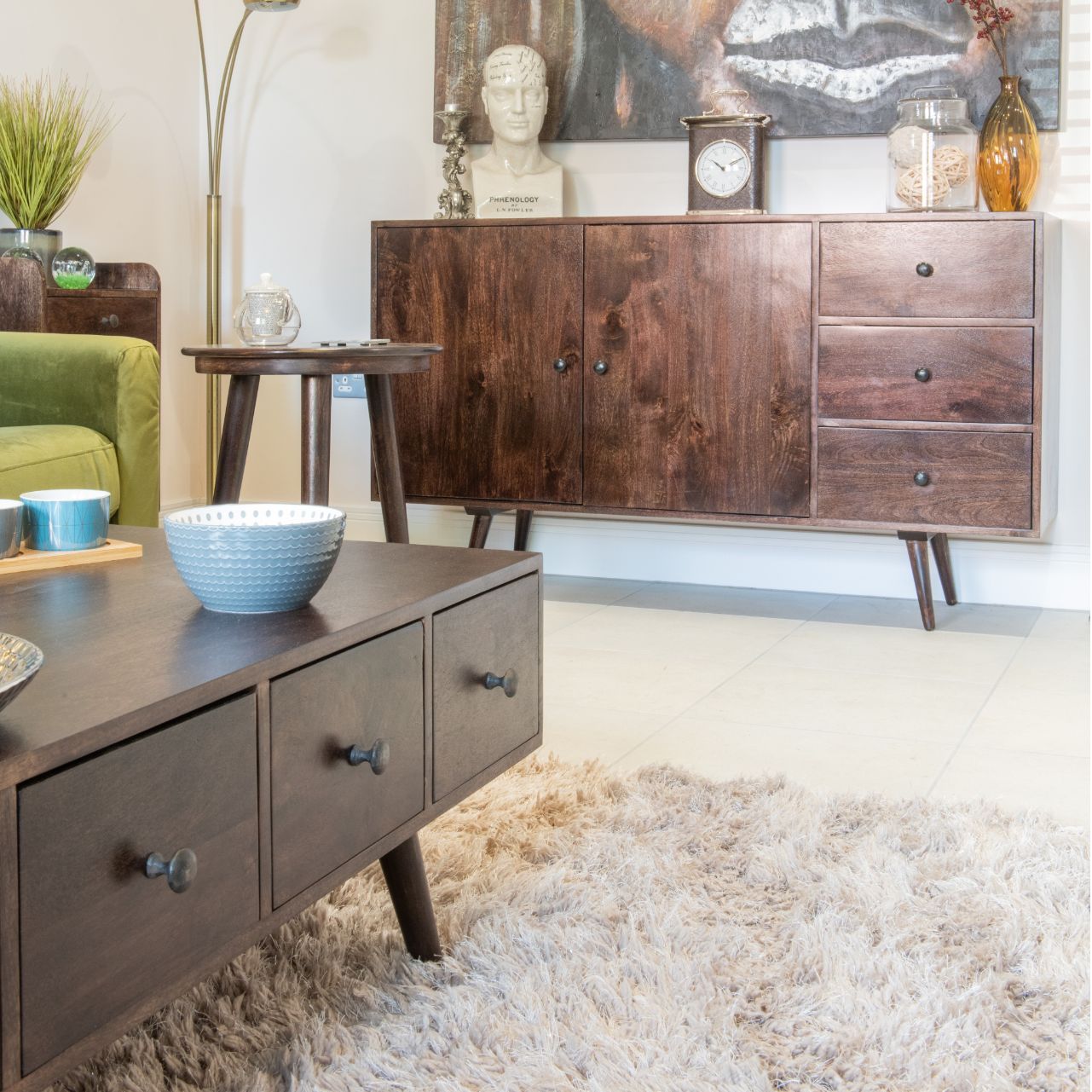 Welcome to our fantastic Retro Chic collection, which includes a wide range of amazing units to be incorporated into your home aesthetic. With that Retro Furniture style, these 60s inspired furniture alternatives are crafted out of the finest Mango Wood material and designed to provide your household with an abundance of style, service and storage.
Our Mango Wood is carefully crafted into these luxurious frames and are guaranteed to provide an abundance of long lasting service throughout. Furthermore, the frames seen below all incorporate renowned charm to radiate a sophisticated warmth throughout your home.
This period twist incorporates items such as Retro Coffee Tables or any of our Solid Wood Sideboards which can all be used in a variety of different ways. Each versatile furniture addition seen her is ethically sustainable and rounded off with round wooden handles for a functional edge.