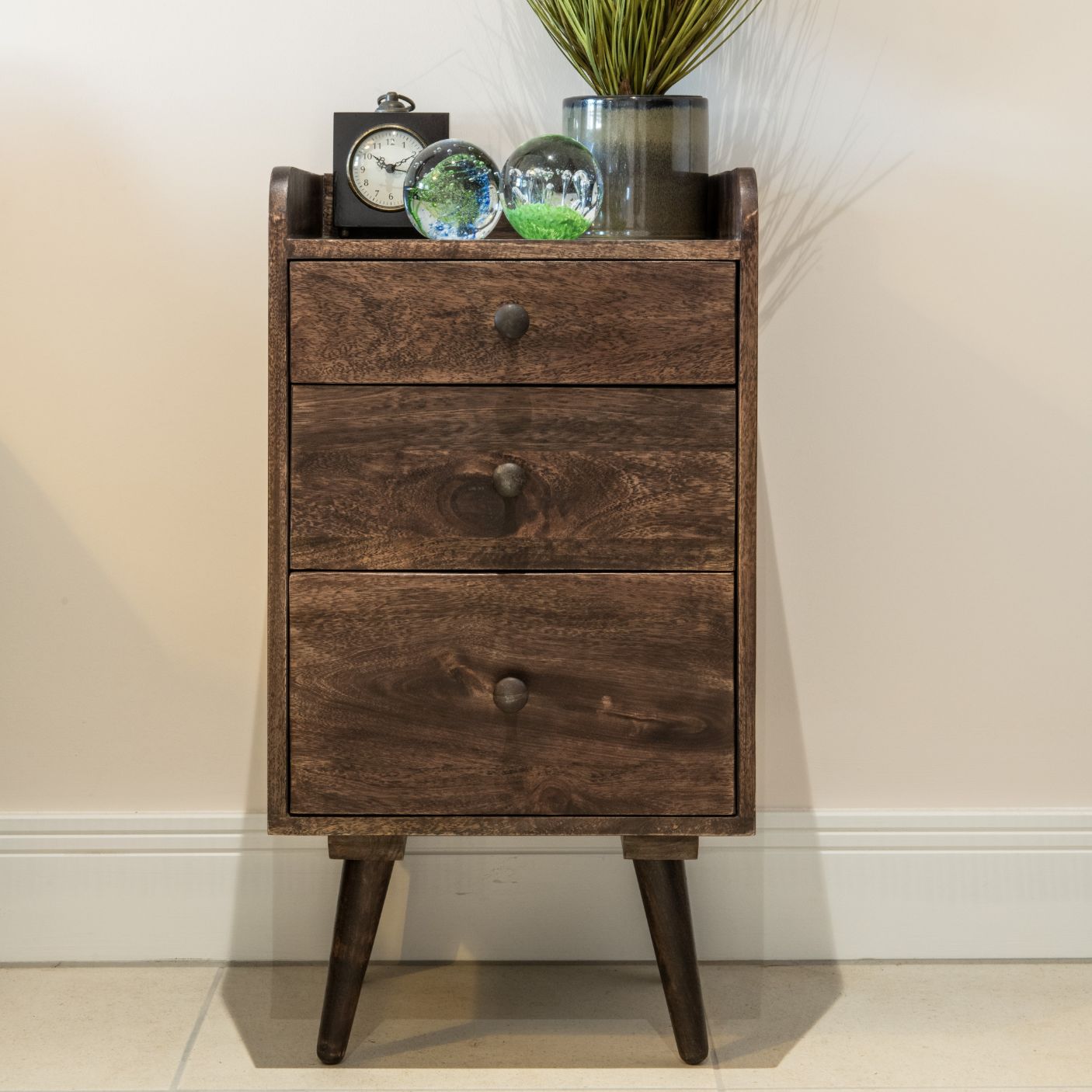 Welcome to our premium collection of Retro Chic furniture, which encompasses a classic 60s flair and that renowned Retro Furniture twist. 
On this page, you will find an abundance of luxurious Solid Wood Furniture units designed to accencuate your stury or home work area with ease. With a thrilling dark wood finish and long lasting guarantee, these units will continue to provide outstanding service throughout hundreds of unique experiences.
We are proud to offer a diverse range of products seen below, such as Wooden Bookcases or any of our storage options - so you can furnish your home the way you want to.
Furthermore, by crafting these units with only the finest naturally sourced Mango Wood, each of these dark furniture alternatives are destined to retaion their charisma and radiate a sophisticated warmth.
So why not browse our units below, and fully transform your study area with items such as our Retro Sideboard.