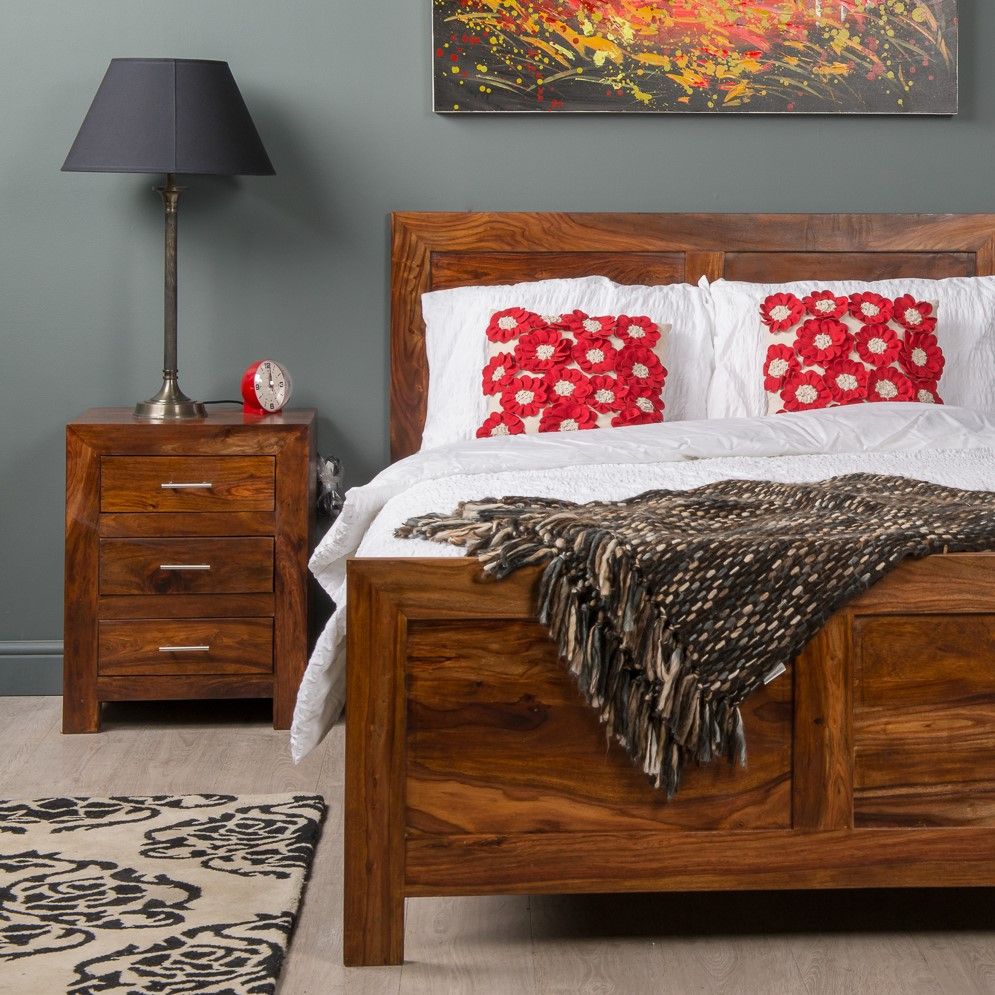 On this page, you will see our fantastically sleek range of premium Cube Furniture pieces, featuring a rich honey wood finish designed to bolster your Solid Wood Bedroom Furniture aesthetic. 
With sleek solid metal handles and a luxuriously sophisticated edge, each of these Sheesham Wood Furniture products have been thoroughly checked to ensure only charismatic furniture additions make their way into your home.
Featuring naturally sourced Sheesham Wood, these exquisite bedroom additions are as ethically sustainable as possible, and as such is destined to thrive within your home forevermore. 
These uniquely versatile units can also fit into any of our other categories such as Bedside Cabinets and can be used in a multitude of different ways whilst providing style, service and storage throughout the charming exterior. 
Browse these Rosewood Furniture pieces below and create your dream bedroom aesthetic for the whole family to enjoy.