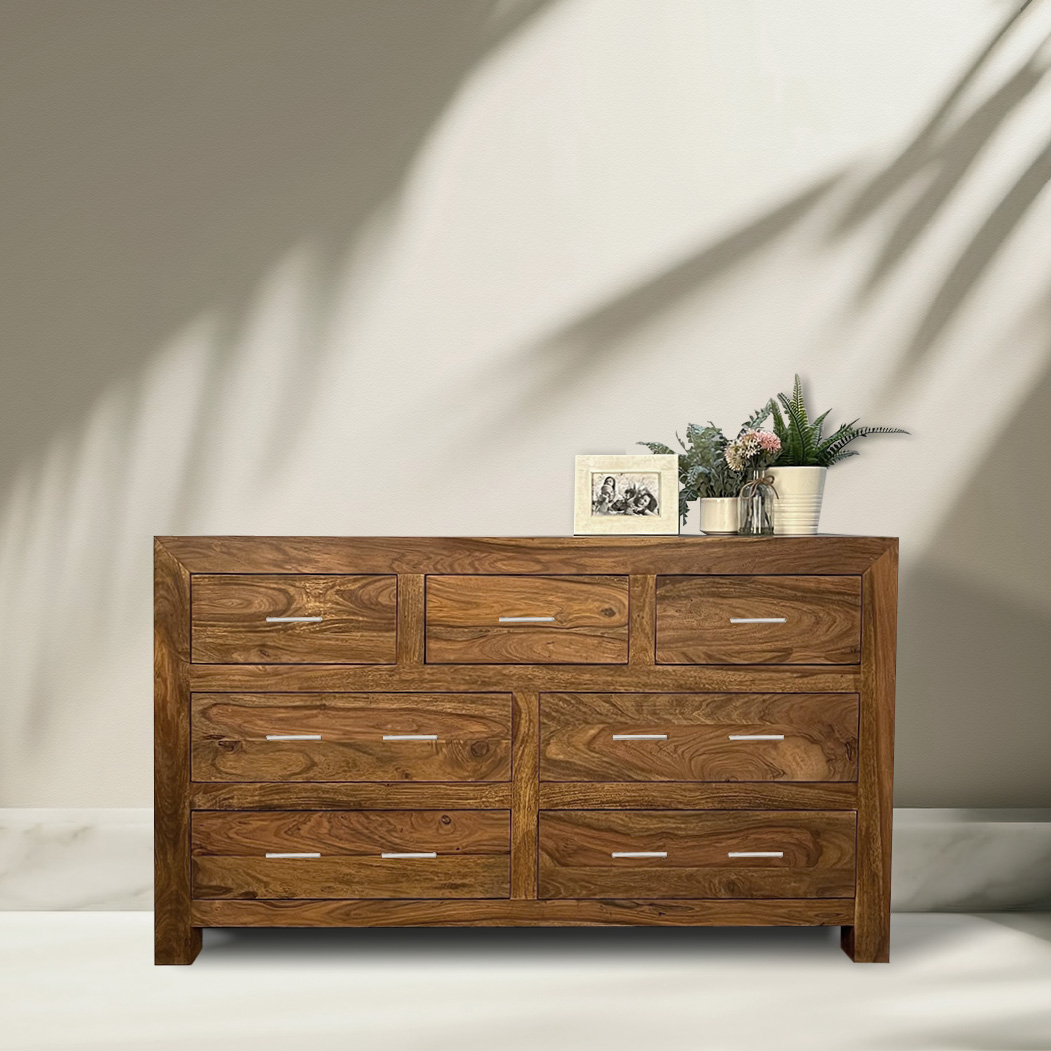 Bring the beauty of the outdoors in, with our stunning Cube Natural collection. Crafted from Indian Rosewood, each piece celebrates the beauty of this wonderful natural material whilst providing premium quality that can only be achieved through solid wood furniture.
Each piece of our luxurious Cube Natural collection works in total harmony with one another to truly transform your space, from stylish yet functional storage units and bookcases to dining tables and striking bed frames that are sure to make a statement.
At Trade Furniture ethical sourcing and craftsmanship is at the heart of all our collection. Our Cube Natural collection is no different, built from Indian Rosewood all products are of extraordinary quality and a superior alternative to cheap veneer furniture. Each piece will last a lifetime and will look beautiful in your home for years to come.
Browse our Cube Natural collection today to find the perfect pieces for your home.