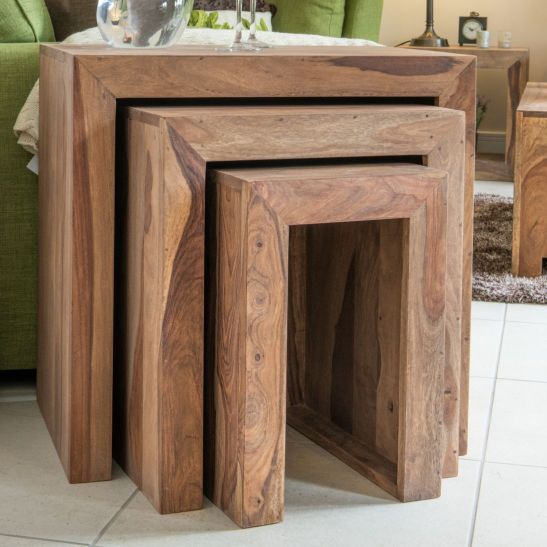 Welcome to our timeless Cube Natural range, a luxurious collection with every product packed full of style and charm. 
As per all of our Solid Wood Furniture, these sleek furniture options are complimented with a traditionally subtly natural wood finish, as well as highlighting stylish metal handles for a functional product.
Within this collection are fantastically versatile units, such as our Wooden Bookcases, which can be used in a multitude of different rooms to keep your home aesthetic fresh for years to come.
Furthermore, the Indian Rosewood used within these products is as naturally sourced as possible to ensure an ethically beautiful furniture alternative. 
On this page you will see a variety of room choices to be created throughout these pieces, meaning we offer not only living room and dining room additions, but also Solid Wood Bedroom Furniture - so you can complete your sheesham wood furniture dream.