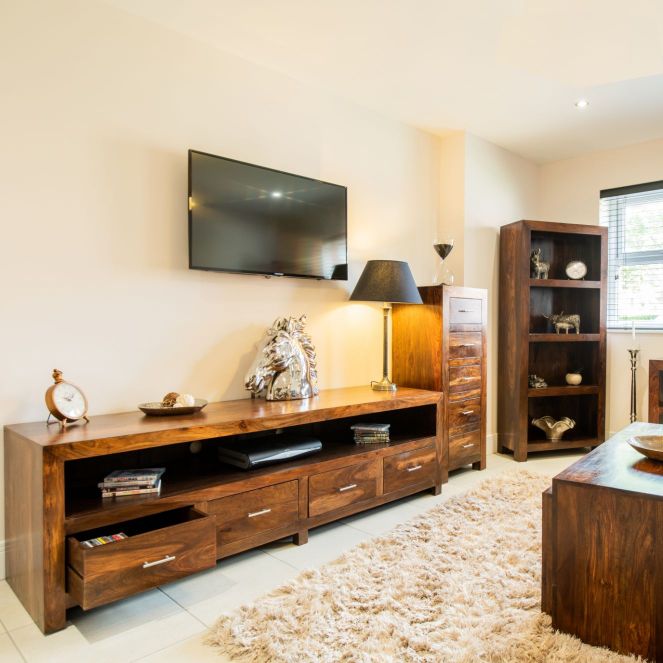 Welcome to our fantastically chic Cube Honey Range. A luxuriously premium branch of our Rosewood Furniture, these products offer a charming style and sleek exterior for a practical furniture alternative.
The sophisticated designs showcased throughout this range encompass an abundance of unleashed potential within their style, service and storage.
Furthermore, our Sheesham Wood Furniture is crafted with only naturally sourced mateirla to ensure a great looking product which will thrive in your Solid Wood Furniture aesthetic throughout the years. 
This modern collection embodies a wide variety of different products for your home, from Solid Wood Dining Tables to any of our generous storage oppertunities - there are units here for every design or requirement. 
Browse these sleek timeless units to fulfil your dream aesthetic, and allowing these beautiful units to thrive within your household to supprot you throughout hundreds of experiences.