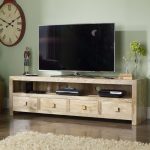 Hello everybody and welcome to another wonderful Trade Furniture Company™ blog, It has been a while. Well anyway how have you been? Hopefully well! As summer has now finished and winter is just around the corner you will most likely be spending more and more time in your home wrapped up watching TV. Luckily I will try to help you with this; I will suggest some great TV and Media units which will liven up your living room just in time for winter.
Firstly when you are deciding on your solid wood living room furniture you need to choose on which type of wood is best for you and your home. Here at Trade Furniture we offer a wide range of wood types such as; Sheesham wood, which includes the ranges Jali, Cube and Cuba.  Solid Mango Wood which is the ranges Dakota and mango furniture or you even could have a mix of the two with our Reclaimed furniture ranges.
Any wonderful Sheesham Corner TV Unit would be a great addition to your home. Being rich in both quality and colour these luxurious units provide you with the dependability that you desire.
However you could want a beautiful Mango Wood TV Unit where the units once again strive for excellence being the main piece in any living room, dining room or home study. You can have either a warm, cosy dark finish or a bright and energetic light finish there will be a unit to suit your needs.
Finally a contemporary Reclaimed Wooden TV Unit could be the one for you. Having a mix between sheesham and mango wood these units will be a standout piece in any room grabbing all of the attention.
Unfortunately that will be the end of today's blog, I hope that you have enjoyed reading this and my ideas have helped you decide on your dream TV unit.