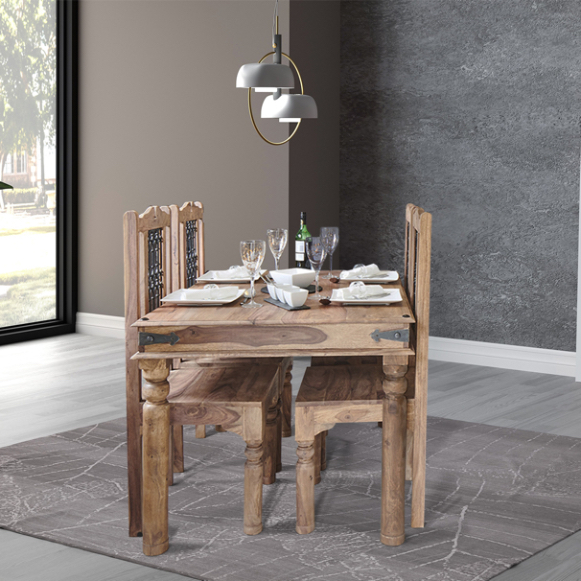 Welcome to our amazing range of 4 Chair Dining Sets, all of which have been made to thrive and bolster your dining room experience. Crafted with sustainability in mind, each set embodies the natural beauty and durability of responsibly sourced wood.
Ideal for intimate family dinners or gatherings with friends, these
Solid Wood Dining Table
and chair sets are designed to support and comfort you throughout eating, studying and even gaming thanks to their durable frame. This page features a wide range of designs and styles, featuring 100% Solid Mango Wood in either a light, honey or dark wood finish along with a variety of chairs including
Rattan Dining Chairs
and
Leather Dining Chairs
.
Our
Mango Dining Sets
boasts a unique and one-of-a-kind grain pattern that makes it a statement piece in any room. Our best-selling
Dakota Light 160cm Dining Table & 4 Dakota Chairs
are perfect examples of why natural wood furniture is the way to go for the ultimate home dining experience. Explore our diverse collection and find the ideal
Wooden Dining Set
to complement your home.