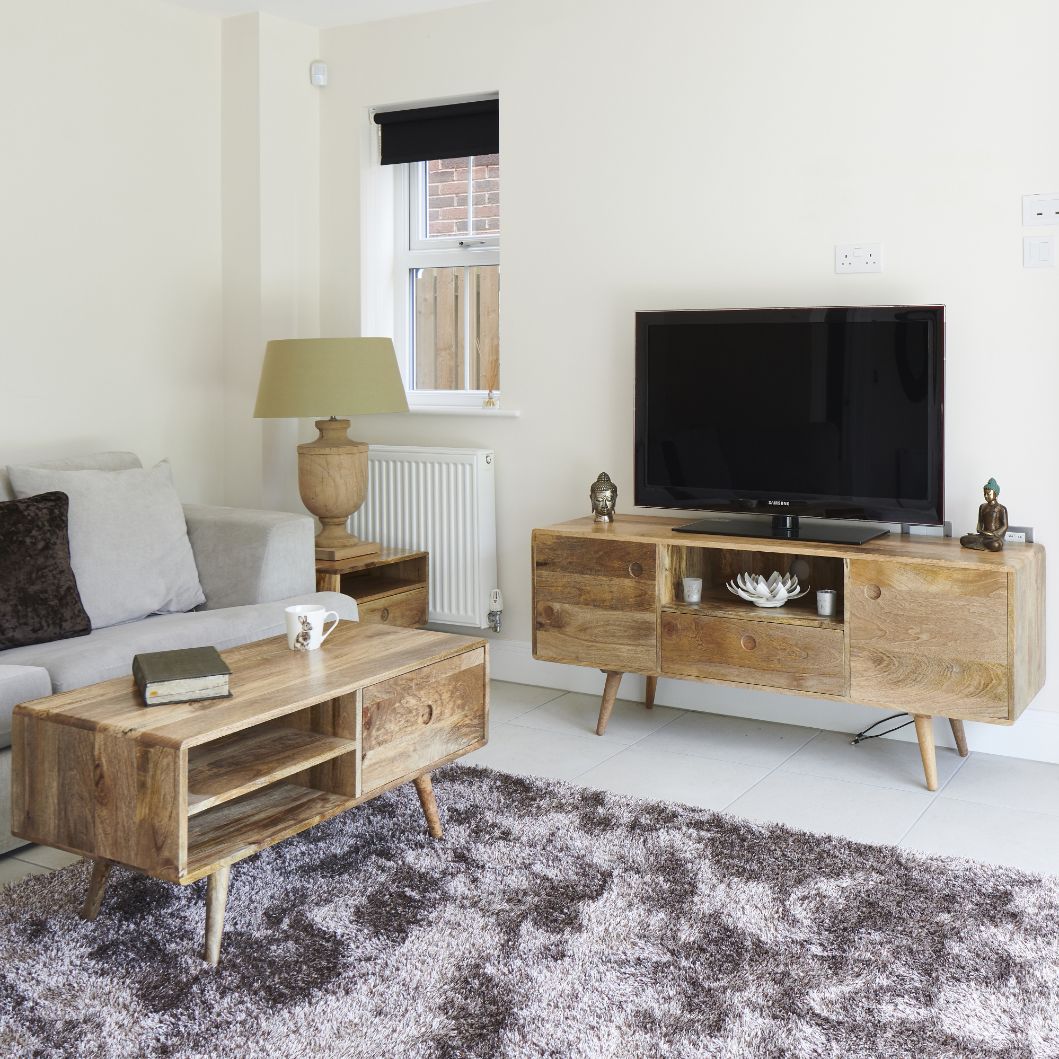 On this page, you will see our deluxe Light Vintage Mango Furniture, which showcases sophisticated styles inspired by the 1960s.
From Solid Wood Bookcase units to our fantastic collection of vintage Mango sideboards, there are units here for everyone to create their dream living room aesthetic. With a durable and supportive wooden frame, each of these Mango Wood Furniture units are built to last and feature a vibrant light wood finish for a breath of fresh air.
Mango Wood is known worldwide for retaining its natural charm and charisma, meaning these furniture products will continue providing an abundance of style, service and storage throughout the years.
By introducing that Vintage Furniture style into your living room, you can combine traditional flairs with a sleek modern finish. Furthermore, each of these units can be used in a variety of different ways, and offer an abundance of storage such as in our Solid Wood Sideboards.