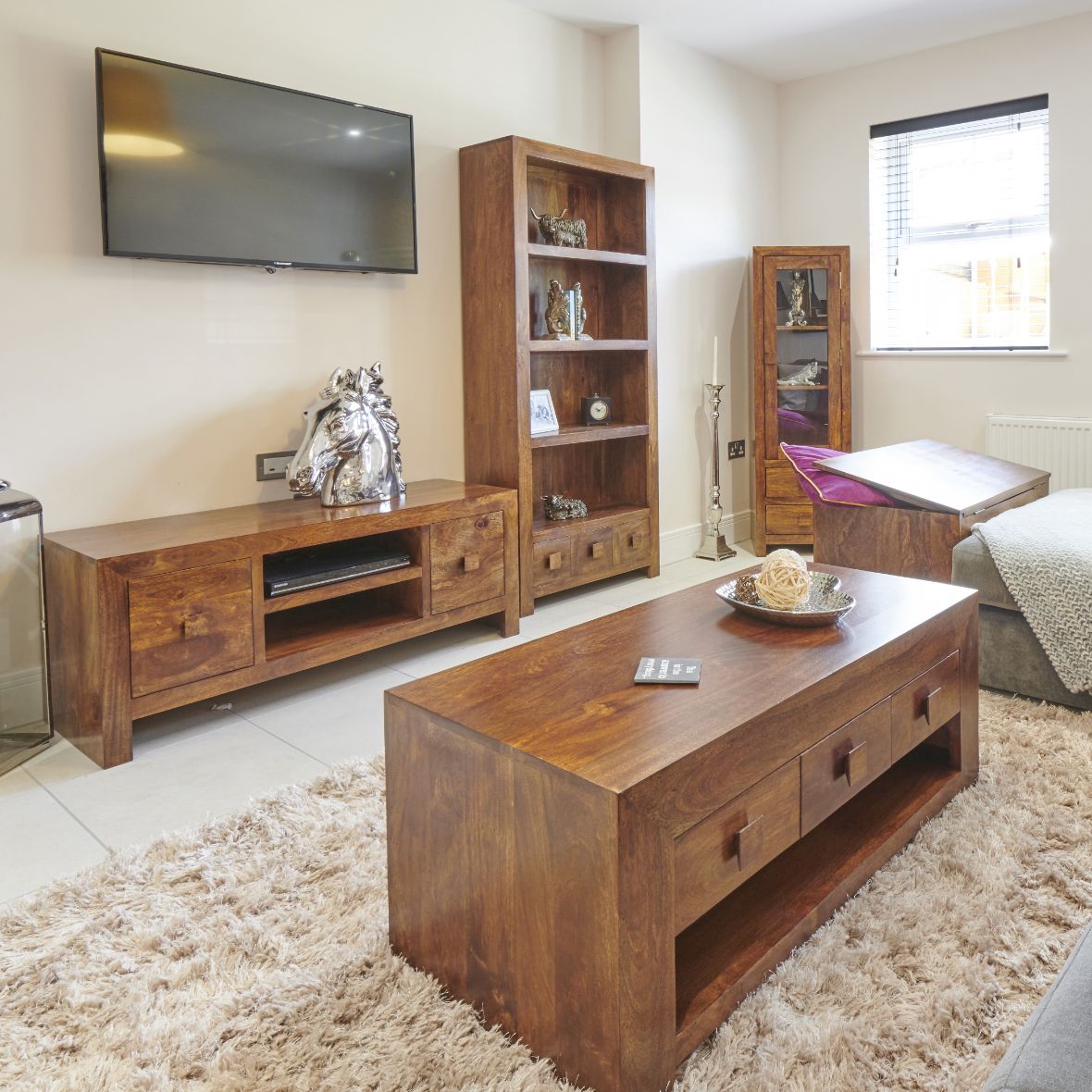 Welcome to our Mango Living Room Furniture Collection, combining on-trend styles with the premium quality of durably functional furniture products. 
We have handpicked this range to preposition the most sophisticated living room you can dream of, offering options for any size room or home aesthetic. From bolstered storage units such as our Mango Sideboard to our more lavish centrepieces, each one of these products encapsulates a divine level of Indian charm to last for years.
Solid Wood Furniture is a well-known range featuring in thousands of homes across the UK, meaning we can guarantee an on-trend design throughout all of our units such as our popular Mango TV Unit; we heighten this by only fashioning naturally sourced Solid Mango Wood into our units for a sustainable furniture alternative. 
Mango Wood Furniture reflects a chic and luxurious exterior to radiate a warming glow throughout your home and support hundreds of relaxation experiences. 
Browse this immersive range below.