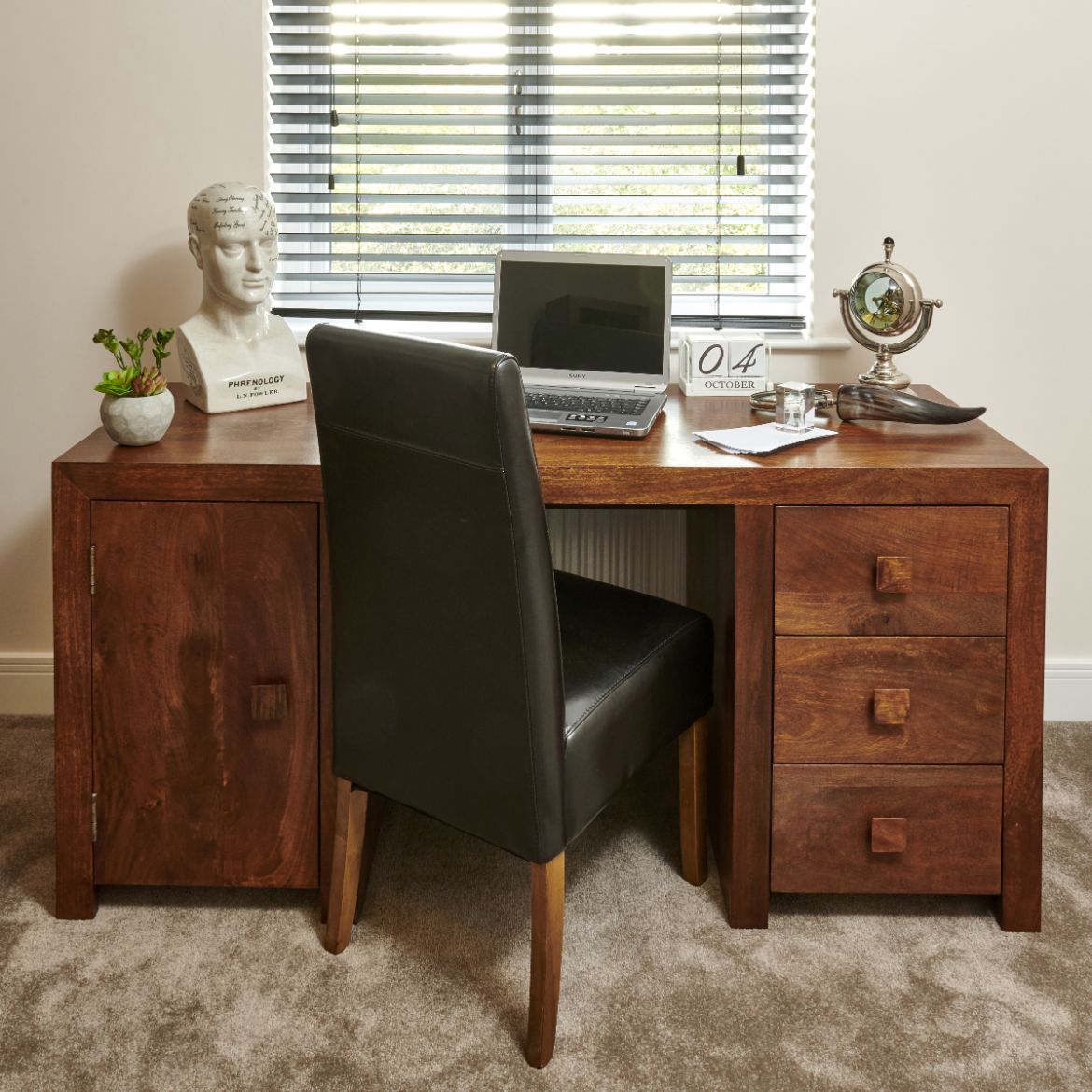 Welcome to our sophisticated range of premium Mango Study Furniture. On this page you will find a variety of amazingly immersive products suitable for any size office space, and encompass an abundance of different styles, designs and functionality. 
Mango Wood Furniture is known worldwide for brimming with potential and sustaining a fresh burst of elegance for many years - allowing you to rely on your office furniture.
Here at Trade Furniture, we have handpicked each product to represent this category, from Solid Wood Desks to amazingly chic Wooden Bookcases, we have fantastic products to bolster your work environment and leave a radiation of premium aesthetic throughout your house.
Complimenting any Mango Living Room Furniture design, these units are crafted with the highest quality Mango Wood, a durably versatile material allowing for a vast range of different styles and designs.
We have designed all of these products with current modern styles in mind, allowing for a fresh burst of Indian flair within your very home.