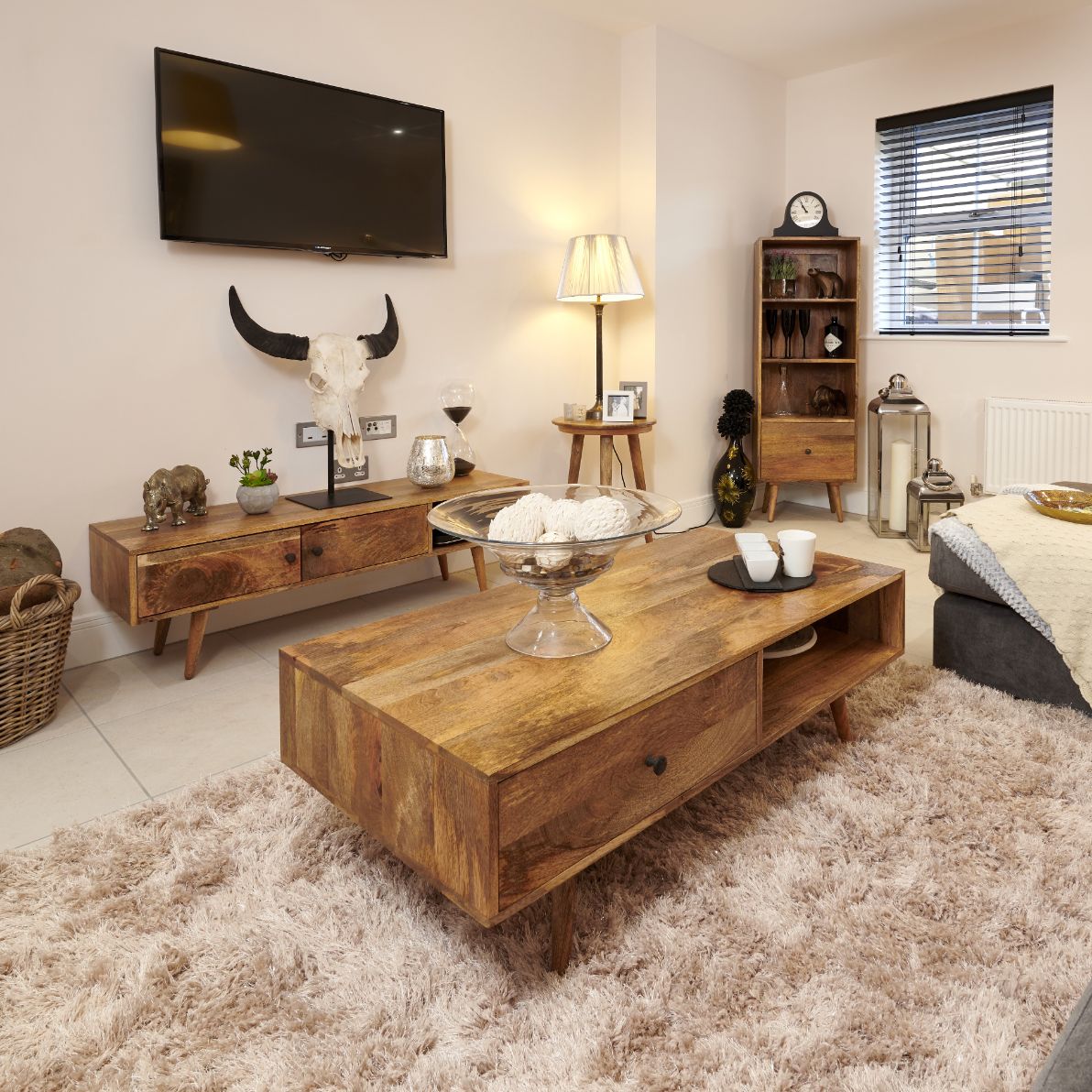 Welcome to our amazing variety of Light Retro Chic Furniture. From sideboards to Solid Wood Coffee Tables, we have it all here and are sure you will find your perfect furniture match.
Combining a modern flair with that traditional Retro Furniture edge, these light wood units are crafted with a loving hand and feature rounded handles for an easily functional alternative.
Furthermore, after being crafted solely from Mango Wood, these fantastic units are rounded off with a light wood finish and guaranteed to promote ethically sustainable furniture products. They also thrive with sophistication and provide style, service and storage to the whole family.
We are also proud to offer units which can fit into any room with ease, making them versatile yet uniquely personal. This includes items such as the Retro Bookcase, or any of our side tables - meaning you can choose what suits you!
At Trade Fuurniture, all of our Solid Wood Furniture is thoroughly inspected to ensure only premium products go through our doors. We are proud to offer sustainable and fantastic looking furniture that is sure to pack a punch - so why not browse our extensive range below.