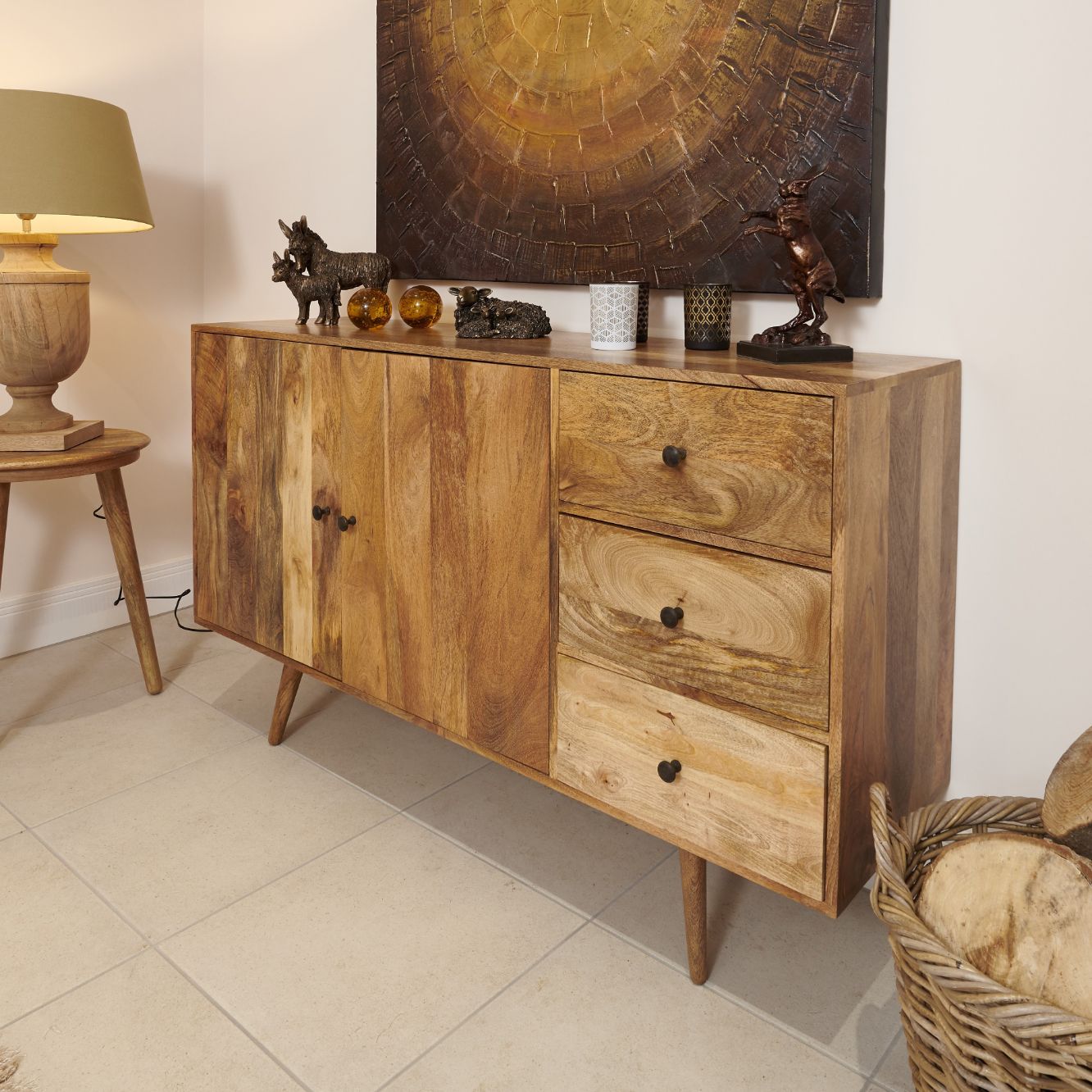 As part of our Mango Wood Furniture ranges is our fantastic Light Retro Chic collection complete with a vibrant light wood finish and 60's inspired designs.
With that Retro Furniture flair, these units are designed to accentuate your home study and provide your household with an abundance of style, service and storage.
Furthermore, we are also proud to offer a wide variety of units in this section, from Solid Wood Sideboards to any of our divine decorative pieces - so you can pick and choose the items you dream of.
To promote a healthy lifestyle, we ensure that all of the Mango Wood we use is as naturally sourced and ethically sustainable as possible. Each of the units is designed to continue thriving throughout lots of different experiences and can be used for storage or decoration giving them their own personal twist. 
Browse these fantastic Solid Wood Furniture options below and create your dream study aesthetic with ease.