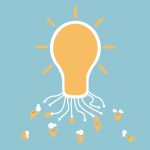 Good Afternoon everyone! I hope you are enjoying this relaxing Tuesday afternoon, and maybe you're even admiring your wooden living room furniture. If not, then don't panic! This blog will be all about my 5 top tips to liven up your living room, so you can heighten that quality family entertainment experience as well as adding to your sleek home aesthetic.
Solid Wood Furniture is the on-trend furniture alternative, but there are certain elements you can incorporate to radiate with charm throughout your home. Firstly, Mango Wood Coffee Tables are the sophisticated units to place your steaming cup of coffee or daily gossip magazine upon! Its Indian Wood fashion makes it durable for even the most active of families, so no need to worry about any crash landings.
Or if you like your open space, why not give our Dakota Nest of Tables a try, for a complex and versatile product to revamp any home décor. Fitting in nicely with most furniture pieces, our luxurious range is sure to impress!
Sit back and relax with our Mango TV Stand, luxuriously designed and crafted out of the finest Indian Mango Wood – a material renowned for its fashionably sleek charm. There are several different options to choose from to suit your own needs; whether this is extra storage, iron cast handles or a simply traditional design, the choice is up to yours.
Furthermore, our Sheesham Sideboard encapsulates that extra dash of Indian flair to really piece together not only your living room furniture but also your entire home. These elegant units are must-haves thanks to their bundles of unleashed potential and chic designs – suitable for not only photographs and decorations, but also vases or jugs.
No matter your style, likes or home aesthetic, there is something for everyone in our ranges, whether it be our Dark Mango Wood Furniture or some of our lighter finishes– so now you can enjoy a peaceful Tuesday afternoon surrounded by high quality, sustainable furniture.