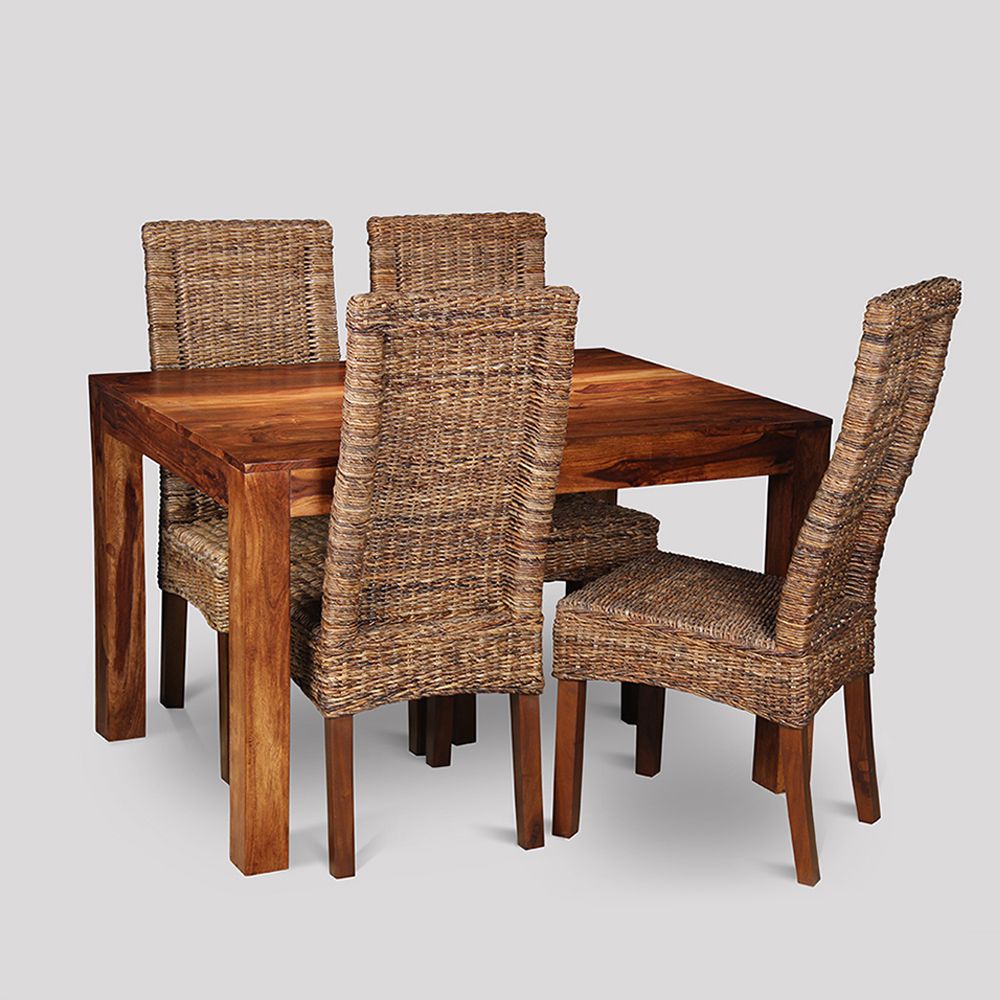 On this page, you will see our Cube Honey Dining Room options, featuring the traditionally charming Sheesham Wood Furniture for a sustained furniture alternative.
These fantastic units can be used to bolster your relaxing, studying and most importantly eating experience. Offering a wide range of dining options, these Solid Wood Dining Table options offer a honey wood finish to compliment any seating options such as our Fabric Dining Chairs. 
Indian Rosewood Furniture is known for carrying and retaining premium excellence, as well as the ability to thrive within any aesthetic to keep your home feeling fresh and revamped. These beautiful pieces provide you with both the high quality you desire as well as a striking honey colouring.
Browse these Solid Wood Dining Set options below to cater to your household with a luxuriously sleek fashion.