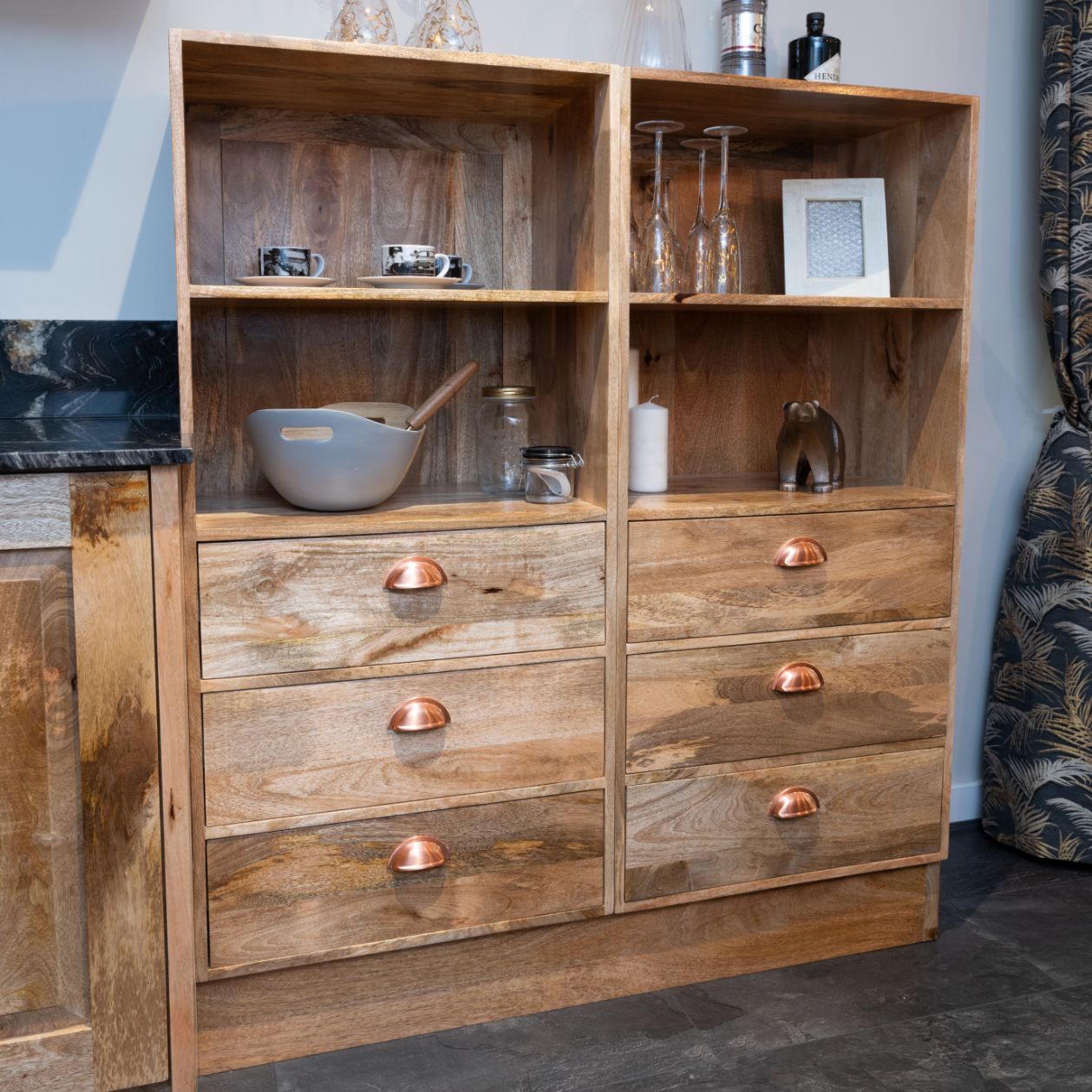 On this page, you will see our chic variety of freestanding units, all of which are ideal to bolster your home storage and decoration potential.
Crafted from the finest solid wood from the Mango tree, these Indian Furniture options are showcasing a vibrant light wood finish to add a modern twist to your kitchen aesthetic.
Bolstering items such as your Solid Wood Kitchen Cabinets, these outstanding furniture alternatives are bursting with charismatic charm and an abundance of storage opportunities for you and your family to enjoy.
Because of this, our Solid Wood Kitchens are designed and ensured to represent the most premium quality throughout the years for a durable guarantee.
The Mango Wood featured within this frame is naturally sourced for an ethically sustainable alternative, and as such retain their luxuriously sophisticated Mango Furniture qualities.
Browse these free-standing units below to completely round off your dream kitchen design with durability and fashion.