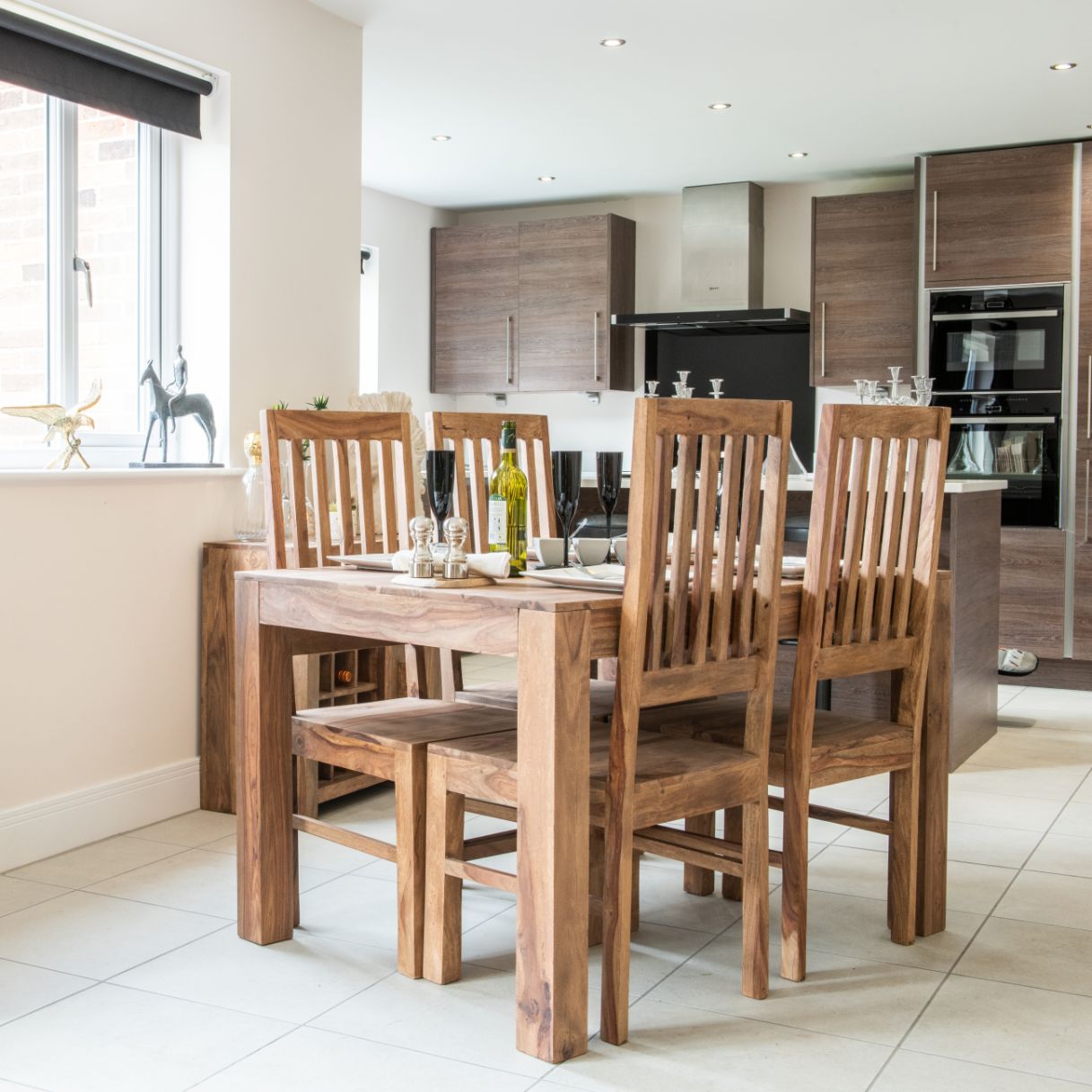 Welcome to our Cube Natural Dining Room Furniture, a prime example of how Sheesham Wood Furniture can bolster hundreds of your dining, gaming and even studying experiences.
The natural wood colour running throughout these Solid Wood Dining Sets encompasses a charismatic flair and provides your dining room aesthetic with a luxuriously sophisticated edge.
Furthermore, by incorporating these Solid Wood Dining Tables into your home, you can rely on premium quality to support you and your household thanks to its Sheesham Wood frame and undeniable durability. 
All of our bundles incorporate fantastic seating options, such as Leather Dining Chairs, and as such is guaranteed to transform your home into a stylish, practical atmosphere. 
Each of these premium units is as ethically sustainable as possible, for that excellent furniture alternative.
Browse these fantastic Indian Sheesham Wood furniture units below, and begin your dream Cube Furniture interior design.