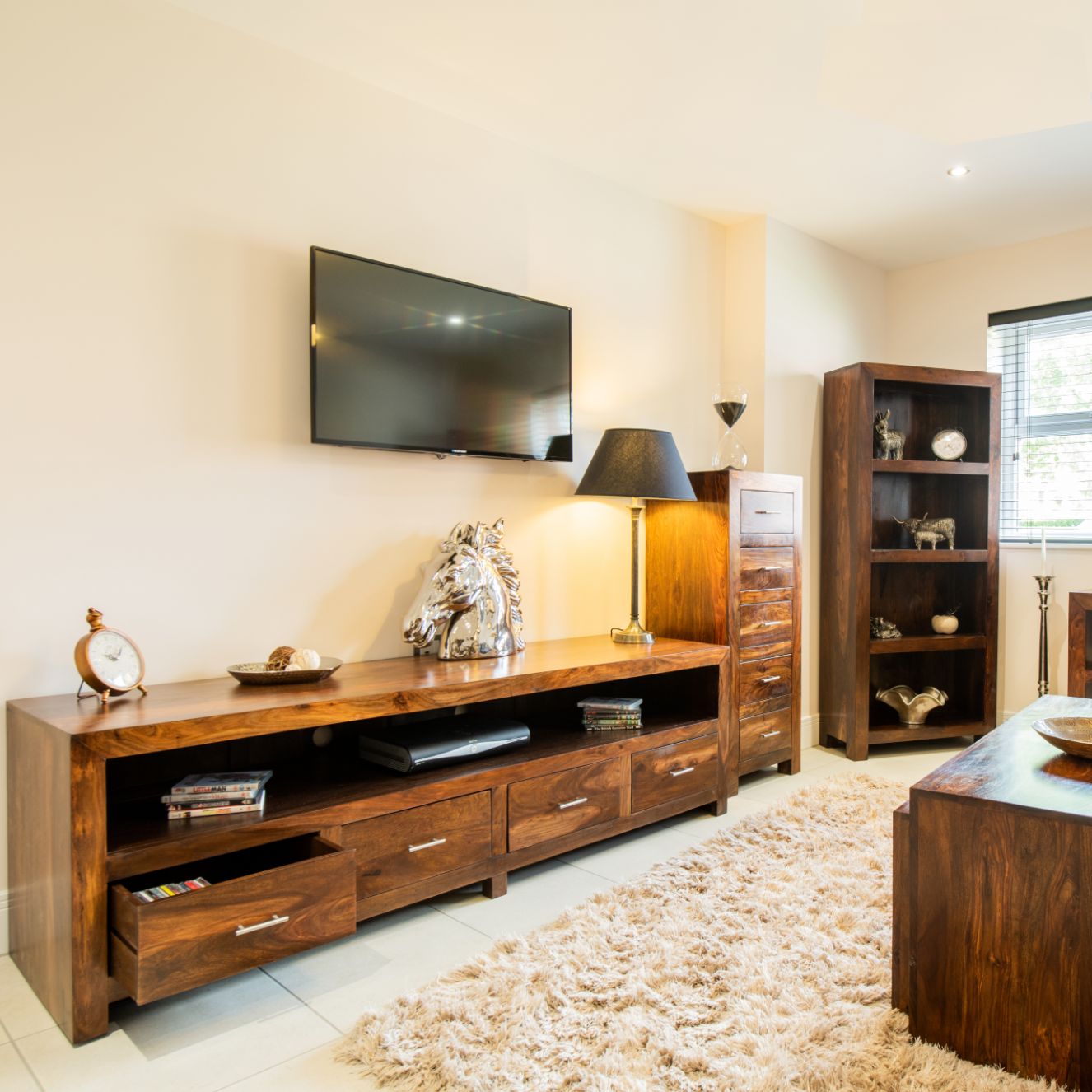 On this page, you will see our deluxe collection of Cube Furniture, which has been complete with a honey wood finish and solid metal handles. 
We are proud to offer a wide variety of premium products that can be used in a variety of different ways. From Wooden TV Stands to any of our table options, there are products here for everyone.
At Trade Furniture Company, we strive to lead by example which is why we only incorporate naturally sourced Sheesham Wood into each and every one of these solid wooden frames. 
Furthermore, by introducing these charismatically fashionable units into your home, you can rely on durably supportive furniture alternatives which consistently provide style, service and storage throughout.
Within this page are magnificent units, including our Cube Bookcase, which has been crafted with love and ensured to provide only exquisite support throughout the years.
Rosewood Furniture is known for combining premium excellence with a durable, long-lasting frame - so why not browse this range below and create your dream living room aesthetic.