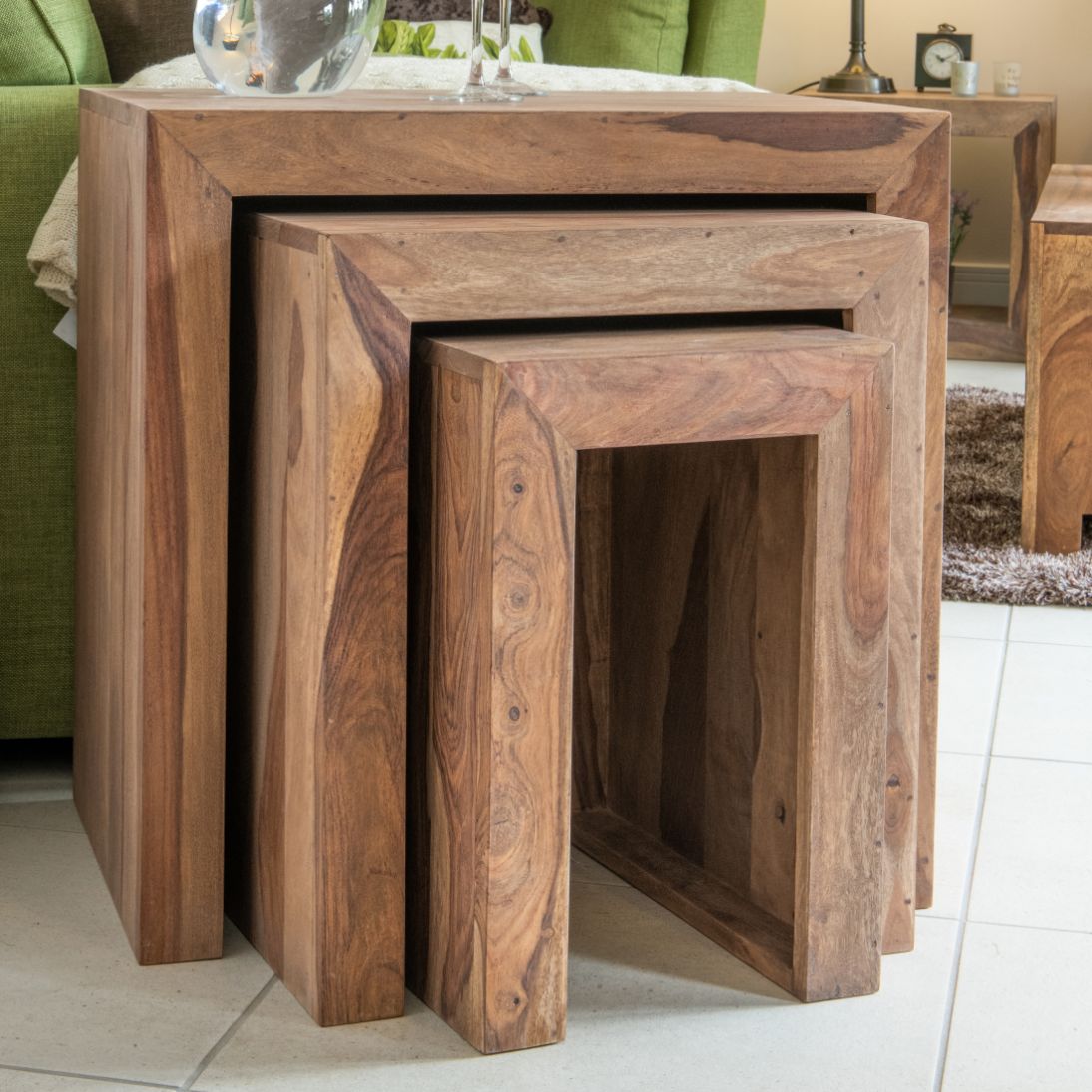 Welcome to our amazing collection of Cube Natural Living Room Furniture. These fantastic units combine traditional charm with a hint of Indian flair.
With a durable Solid Wood Furniture frame and modern metal handles, these deluxe units are designed to thrive and bolster your living room aesthetic with ease. The Indian Sheesham Wood which has been used to craft these pieces is as naturally sourced as possible and inspected to be of premium excellence.
Because of this, all of our Indian Sideboard units and other living room additions are crafted with a loving hand, and as such can provide support through hundreds of uniquely exquisite home experiences. 
Rosewood Furniture is a popular range worldwide thanks to its modern twist alongside durable qualities, meaning you can keep enjoying the retained charisma of these units for years to come. 
So why not browse these Solid Wood Living Room Furniture pieces below and design your dream aesthetic for unlimited style, service and storage.