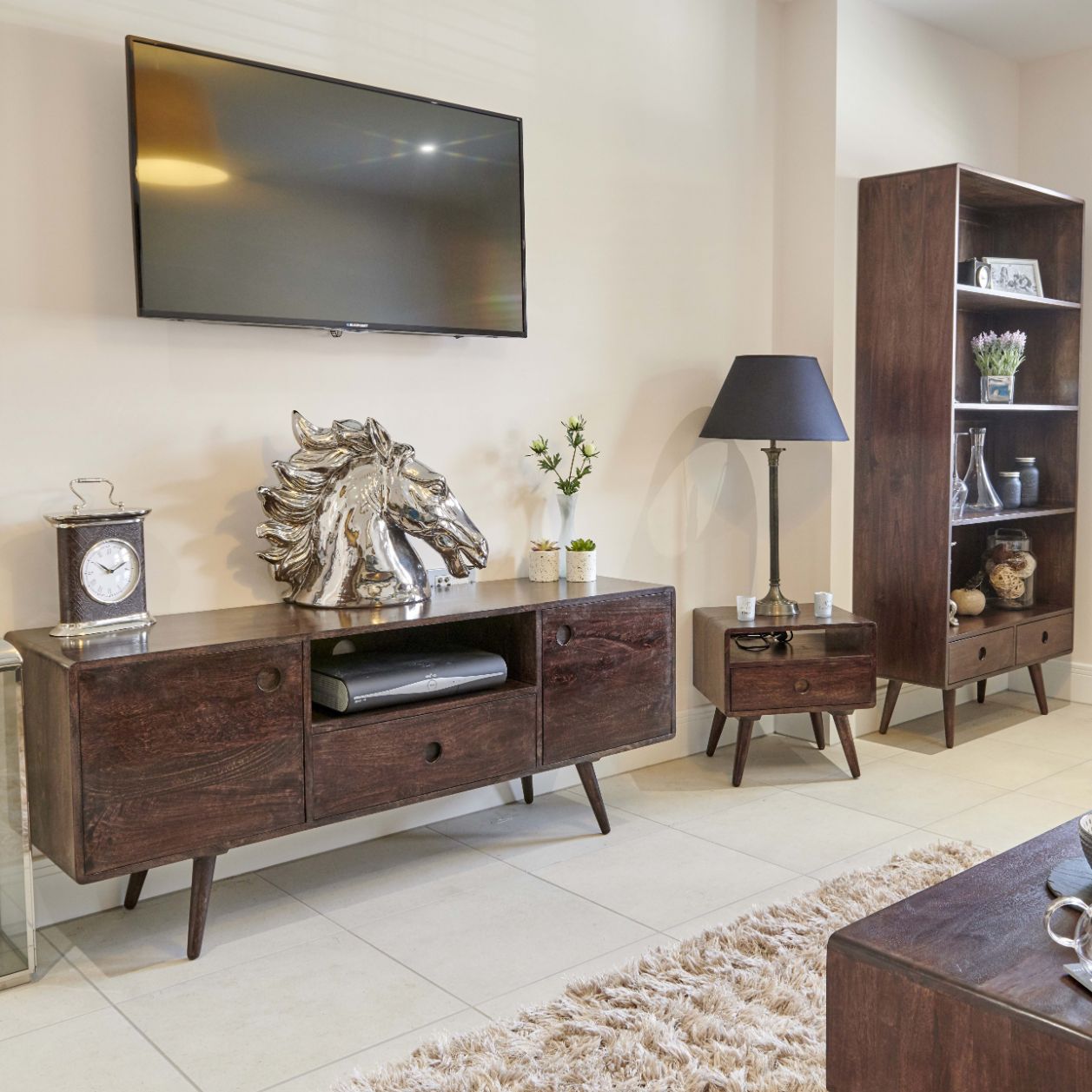 These Vintage Mango Living Room pieces are the luxurious way to bolster your living relaxing and entertainment experiences with ease.
Encompassing that Vintage Mango Furniture flair, these dark wooden furniture alternatives are guaranteed to provide style, service and storage throughout the years whilst retaining their exquisite charm.
The Mango Wood incorporated into each piece is as naturally sourced as possible and thoroughly inspected to encompass a durable, supportive edge - meaning you can rely on units like our Solid Wood Sideboard options.
All of our Solid Wood Furniture combines practical functionality with stunning designs so that you can create your dream aesthetic with a personalised twist.
From our Solid Wood Coffee Tables to any of our smaller complementary products, these 60's inspired furniture alternatives are of premium excellence and thrive with a sophisticated warmth.