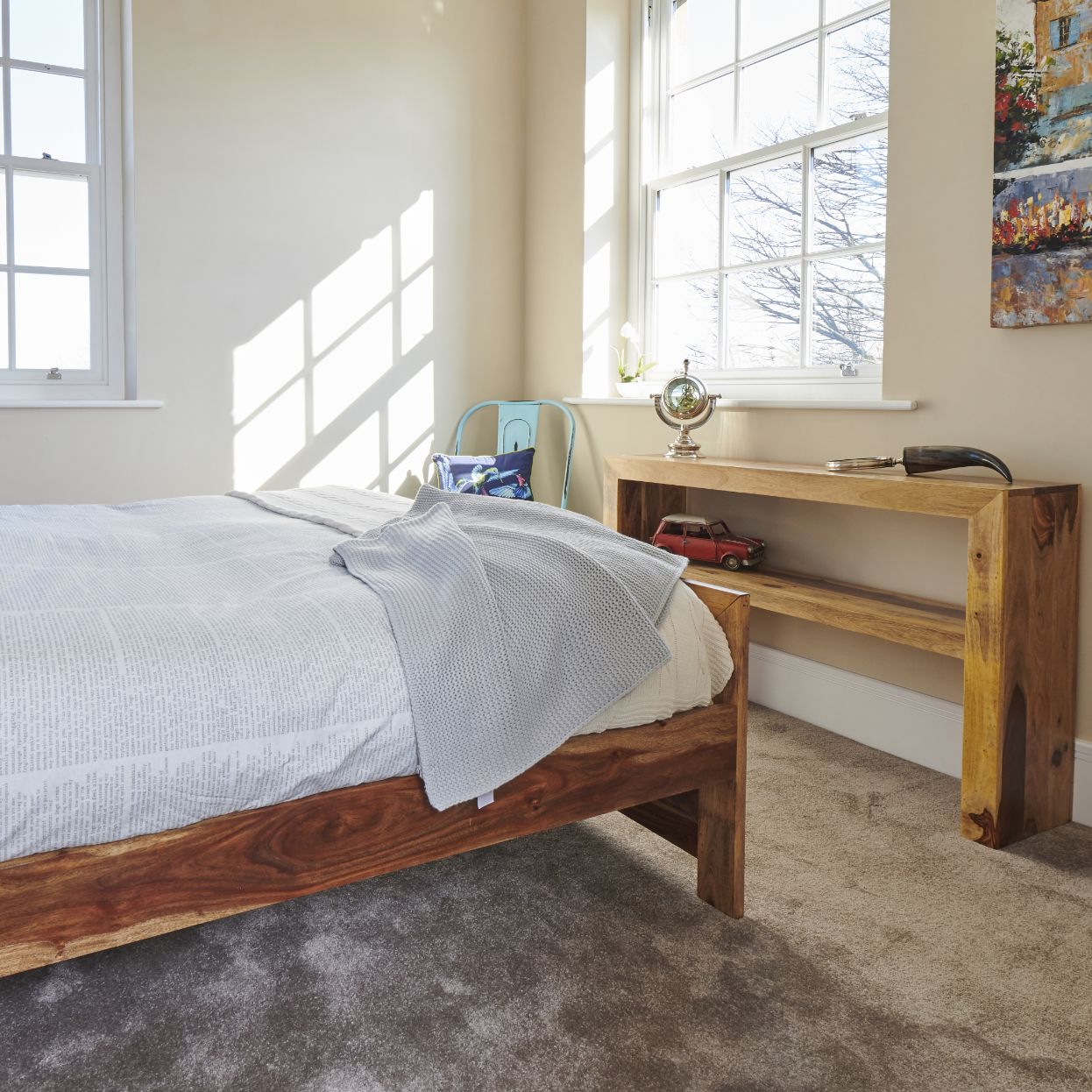 Our Cuba Furniture range is a wide variety of premium Rosewood Furniture pieces, all of which feature a thriving charismatic flair to revamp your bedroom aesthetic.
Highlighting solid wooden handles and a vibrant light wood finish, each of these Solid Wood Bedroom Furniture pieces are durable and supportive in nature, and are designed to provide style and service throughout the years. Thanks to their Indian Rosewood design, each of these deluxe furniture additions are luxuruiously sophisticated and destined to retain their charisma.
We are proud to offer different styles and colours, including items such as our Solid Wood Wardrobe units, so that you can design your home the way you like it, and add your own personalised touch.
These solid wooden frames are designed to last throughout the eyars and retain their luxuriously charming exterior for the whole household to enjoy.
Sheesham Wood is known worldwide for encompassing premium excellence alongside a supportive durability, so why not browse these products below and furnish your dream interior.