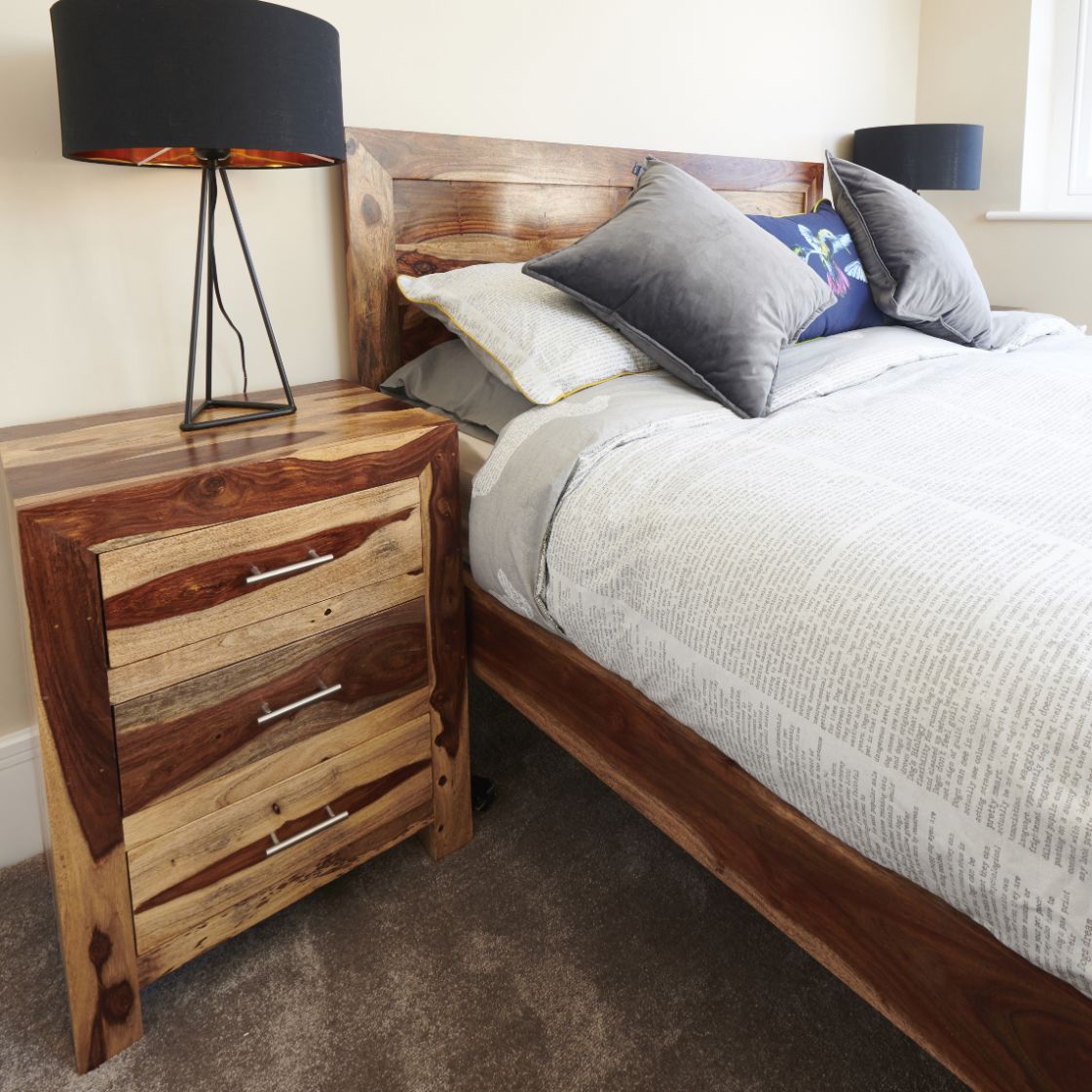 Our Cube Light furniture is crafted with a loving touch to ensure that these light wood furniture options thrive within your bedroom aesthetic.
Cube Furniture is a fantastic branch of our Sheesham Wood Furniture, combining traditional charm with an exquisite modern twist, providing style, service and storage throughout their magnificent solid wooden frames. 
Solid Wood Bedroom Furniture is known worldwide for supporting a multitude of relaxing living experiences whilst upholding its durable wooden frames. 
The on-trend, fashionable furniture options seen here all feature a thrilling light wood finish, and are crafted using only the finest naturally sourced Sheesham Wood so that you can rely on a fully sustainable furniture alternative.
Here at Trade Furniture, we are proud to offer a diverse range of products that can be used in a variety of ways, including items similar to our Solid Wood Wardrobes. 
Browse these luxurious Rosewood Furniture pieces to begin your dream bedroom interior design.