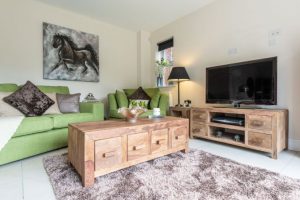 On this page you will have the ability to find and read all the information you need on our fantastic Cube and Cuba products. One of our most popular furniture collections, this classic duo is designed to spice up your home aesthetic with style and charisma.
What is Cube Furniture?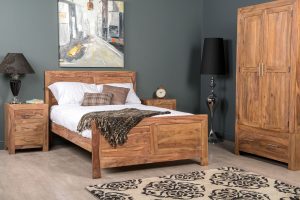 Our Cube Furniture is a traditional yet durable furniture collection with supportive solid wooden frames and sleek metal handles. Their on-trend designs are a classic branch of our Sheesham Wood Furniture and as such are known for being sustainable and a staple home addition.
What is the difference between Cube and Cuba Furniture?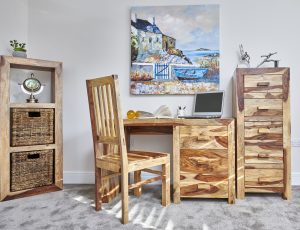 Some of these furniture units have easy to use, long lasting handles to improve your furniture practicality. The difference between the two range is that Cube features sleek metal handles, whereas Cuba furniture has the popular solid wooden handles.
What is Cube Furniture made of?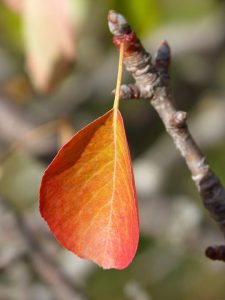 Cube Furniture is made from the wood of a tree called Indian Rosewood.
Indian Rosewood is a type of richly hued timber, of which can be crafted and used in furniture, doors, or extra home essentials. The tree is scientifically known as These trees can grow very tall, reaching heights of up to 25 metres. However, the trees often grow curved in width.
Because of their supportive and durable wood, these trees can be carved and crafted into exquisite furniture designs. Also used for flooring and door ways, this high-quality material is popular across the world and is well known for its charming qualities.
What items are in Cube Furniture?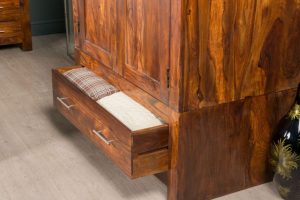 Bookcases
TV Units
Coffee Tables
Bed frames
Bedside Cabinets
Drawers
Sideboards
Dining Tables
Wooden Chairs
Mirrors
Side Tables
Where is Indian Rosewood grown?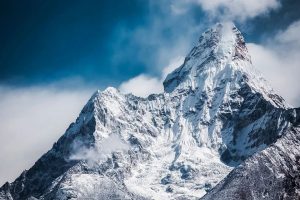 Indian Rosewood is native to the foothills of the Himalayas, growing best in hot climates. Over the years, Indian Rosewood has also branched out to locations such as North India and Indonesia.
What is the natural colour of Indian Rosewood?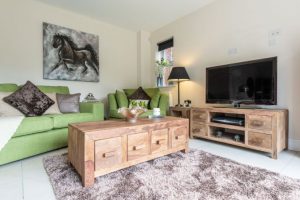 Naturally, Indian Rosewood can depend on size of the tree, location of growth or age. Overall, the trunks generally range from a golden brown to a dark red tinted brown and they all have streaks of varying colours throughout the grain.
Is Indian Rosewood Sustainable?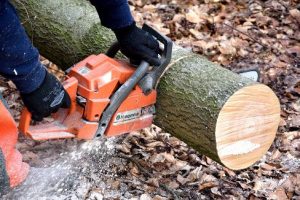 Indian Rosewood can be grown in a short amount of time compared to trees such as Oak, meaning the cycle is much shorter and can be completed quicker. On top of this, we plant trees for all the ones we cut down, meaning we can grow the trees as quickly as we cut them down.
Furthermore, since the trees can thrive in poor conditions including extreme weather, the Dalbergia Sissoo population can be grown relatively cheaply.
How to care for Cube Furniture.
There are many ways to help your Cube and Cuba Furniture thrive. These are listed below.
How to dust furniture.
1.Grab a clean, dry cloth
Remove all objects from the furniture
Working against the grain, lightly rub the surface of your furniture not using too much pressure.
You can use furniture sprays to clean them but it is advised not to use them heavily as it can damage the surface.
By dusting this removes a singular layer of bacteria, which untreated can cause a hard shell around your furniture – making it even harder to remove.
How to wax Wooden furniture: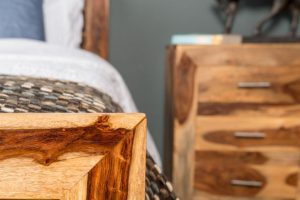 Grab a fine steel wool (we recommend grade 0000)
Using the light or dark wood Fiddes wax we offer, apply a thin coat of wax following the direction of the grain.
After applying the wax in small circles, leave for at least an hour, or preferably overnight
Buff the surface area with a clean cotton cloth
Repeat these steps to achieve the desired colour.
Solid Wood Living Room Furniture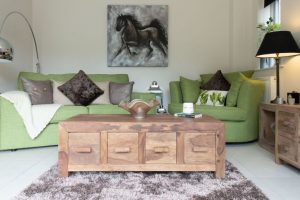 The living room is where the magic of the home occurs – so of course you need to incorporate great looking Cube and Cuba furniture pieces to accentuate that stylish exterior.
Solid Wood Coffee Tables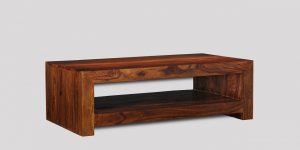 From either of these fantastic furniture collections, we are proud to offer a diverse range of coffee tables to act as a centrepiece in your living room. With accessible drawers and an abundance of charisma, these tables are long lasting and work well in all 3 colours: honey, light or natural.
Solid Wood Sideboards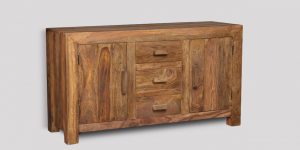 For that extra storage our collection of sideboards are known for providing style, service and storage throughout. These units can be placed alongside a wall and are available in a range of sizes.
Cube TV Unit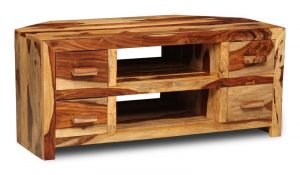 For bundles of laughter, entertainment and games, a Wooden TV unit is a must in almost any home. The selection of our Cube and Cuba products mean you can accessorise your small, medium or large tv set with an added amount of storage and charisma.
Dining Room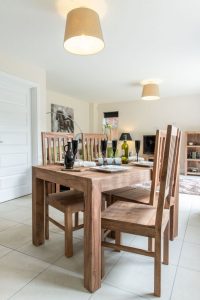 A place to congregate, eat and share experiences is the dining room. As an extension to the kitchen or its own singular room, Cube and Cuba Furniture is the ideal way to compliment your existing home aesthetic.
Solid Wood Dining Tables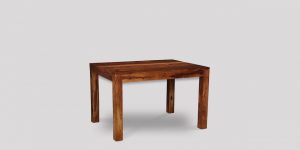 With the choice of several sizes and colours, you are guaranteed to find a suitable dining table which comfortably supports you and your family. These tables are made with a caring hand and as such are sure to thrive throughout many experiences.
Fabric Chairs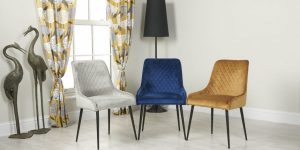 Not from our Cube/Cuba range but still a great home addition is our collection of fabric chairs. From the Milan chair all the way to our leather Barcelona Chairs, we are sure you can find high quality, lavish chair options to finish off your dream aesthetic.
Solid Wood Bedroom Furniture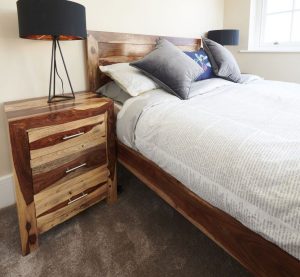 Sleeping and relaxing is what comes to mind when we think of bedrooms. We take meticulous care into providing stable and supportive solid wooden frames so that you can rely on a thriving interior design.
Bed frames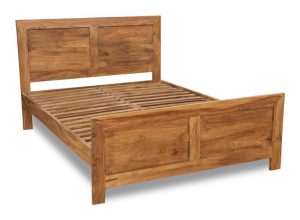 From the single all the way to the super king, we have you covered here at Trade Furniture. With wide slats to support any type of mattresses, these frames are the ideal centrepiece in any size bedroom.
Chest of Drawers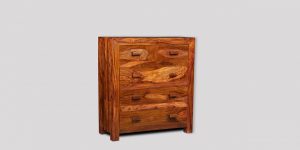 With practical handles for a functional edge, our variety of drawers have durable frames for a long-lasting life and can be used to store clothes, blankets or spare bedding.
Nightstands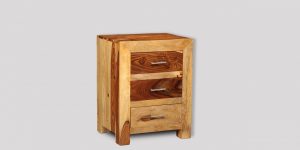 Cube Furniture has the perfect colour scheme and thick strong frame to provide compact nightstands. Accentuating your bed frame, these nightstands can be used to store small garments, books and even display lamps.
Office Furniture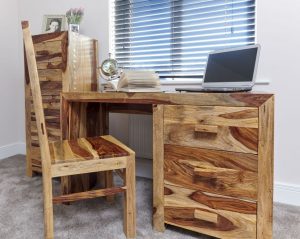 For that ideal quiet, peaceful place, everyone has area where they can work, relax or use technology.
Wooden Desks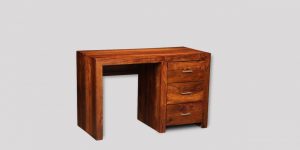 With the choice of either a metal or a solid wooden handle, the desks we offer and strong and durable, and can support Pc's, monitors and extra office equipment. They also provide drawers and circular service cut-outs for an organised work space.
Console Tables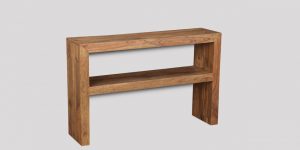 For an extra compliment into your work space, we are proud to offer a range of nests, side tables and surface areas for extra use. Whether that's for drinks or purely decorational, these compact units and both stylish and space saving.
We hope that you have learnt a lot about the fantastic Cube and Cube furniture products we offer from our Sheesham Furniture range.