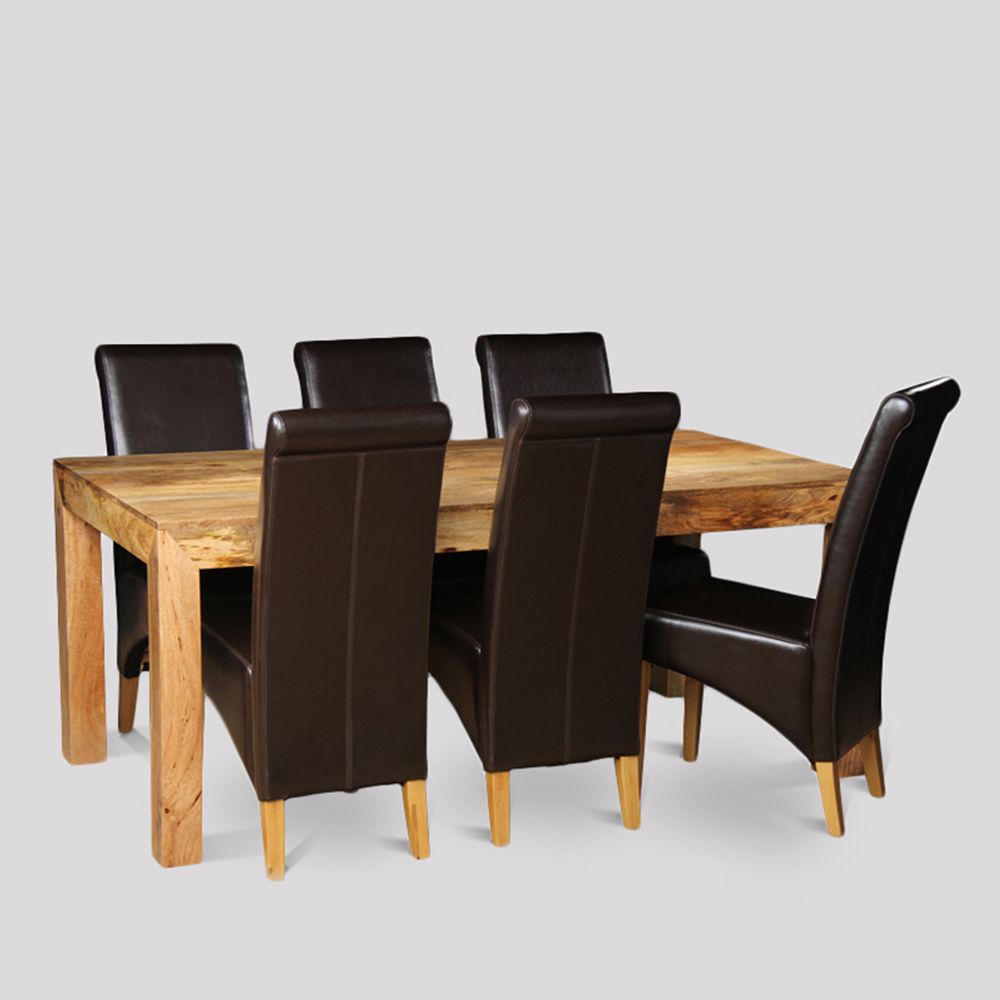 Welcome to our deluxe range of premium Mango Light Dining Room Furniture.
Within this page, you will find an exclusive amount of bundles courtesy of our Solid Wood Dining Set collection to bolster your dining, studying and gaming experience for years to come. Solid Wood Furniture offers an abundance of excellent exterior styles and designs to suit any home aesthetic, size or style. 
For large families or small families, by incorporating Solid Wood Dining Tables into your home you can forever improve your home atmosphere, as well as be fully supported by chic seating such as our renowned Fabric Chairs.
Here at Trade Furniture, we ensure the heightened excellence of all of our products by only incorporating naturally sourced, handpicked Mango Wood - which is then rounded off with a dark wood finish for a thrilling dining room look.