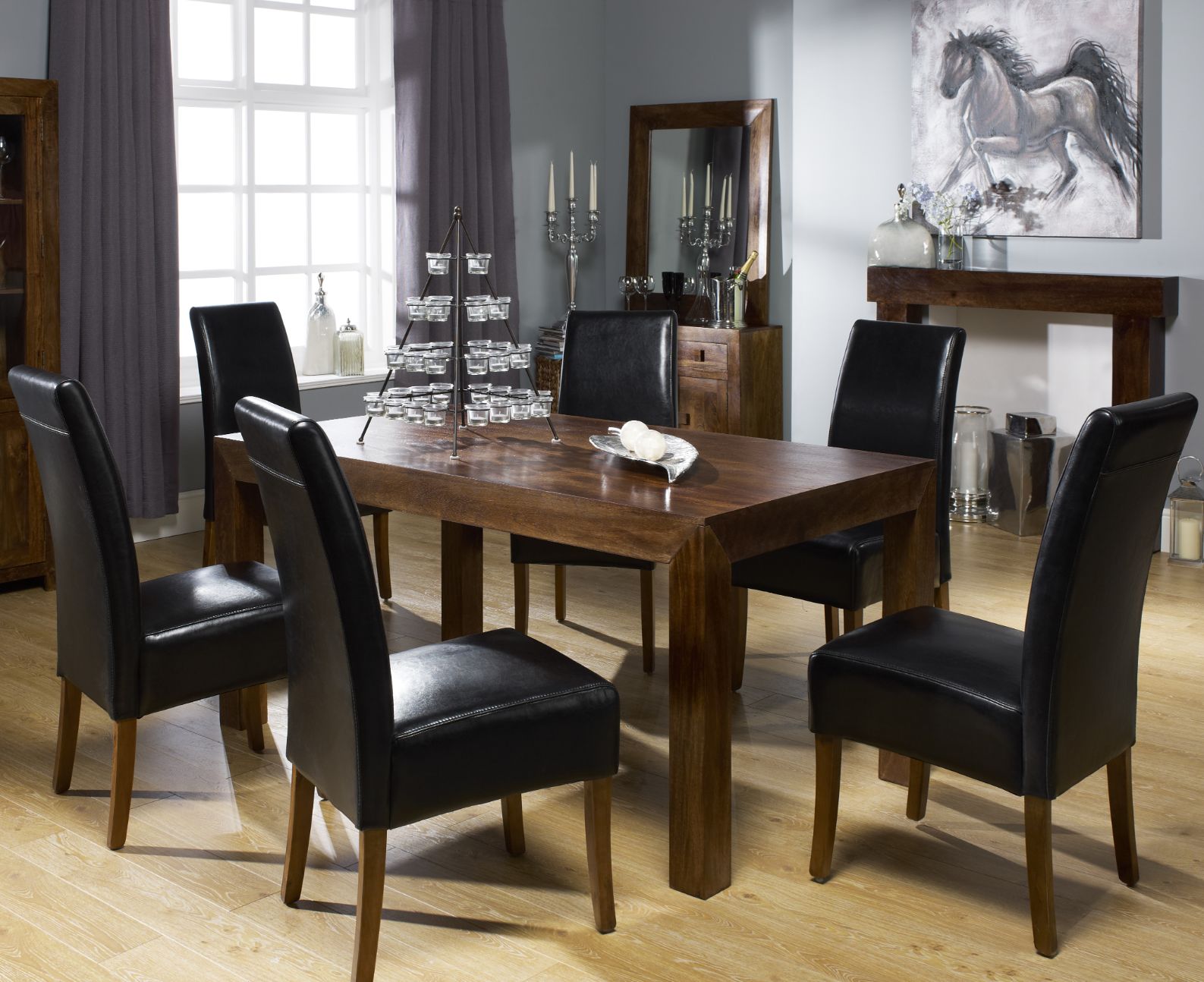 On this page, you will see our premium 6 chair dining sets, designed for those larger families who want to bolster hundreds of unique dining experiences.
Suited for gaming, studying and most importantly dining, each of these Solid Wood Dining Set bundles has been ensured to incorporate only the finest on-trend styles and a durable solid wooden frame. So that you can create your dream aesthetic, we are proud to offer an extensive variety of chairs, including our traditionally charming Wooden Dining Chairs collection. 
To guarantee an ethically sustainable furniture alternative, all of the products seen here feature only naturally sourced solid wood, with the choice of either Sheesham or Mango Wood. Each Solid Wood Dining Table is thoroughly checked to ensure premium durability and support so that you can enjoy luxurious sophistication throughout the years alongside exquisitely divine chairs.
This page features a wide variety of sizes, styles and designs, from our Mango Wood Dining Table units to any of our banana leaf fibre chairs - so why not browse these chic on-trend furniture alternatives and build your ideal interior design.