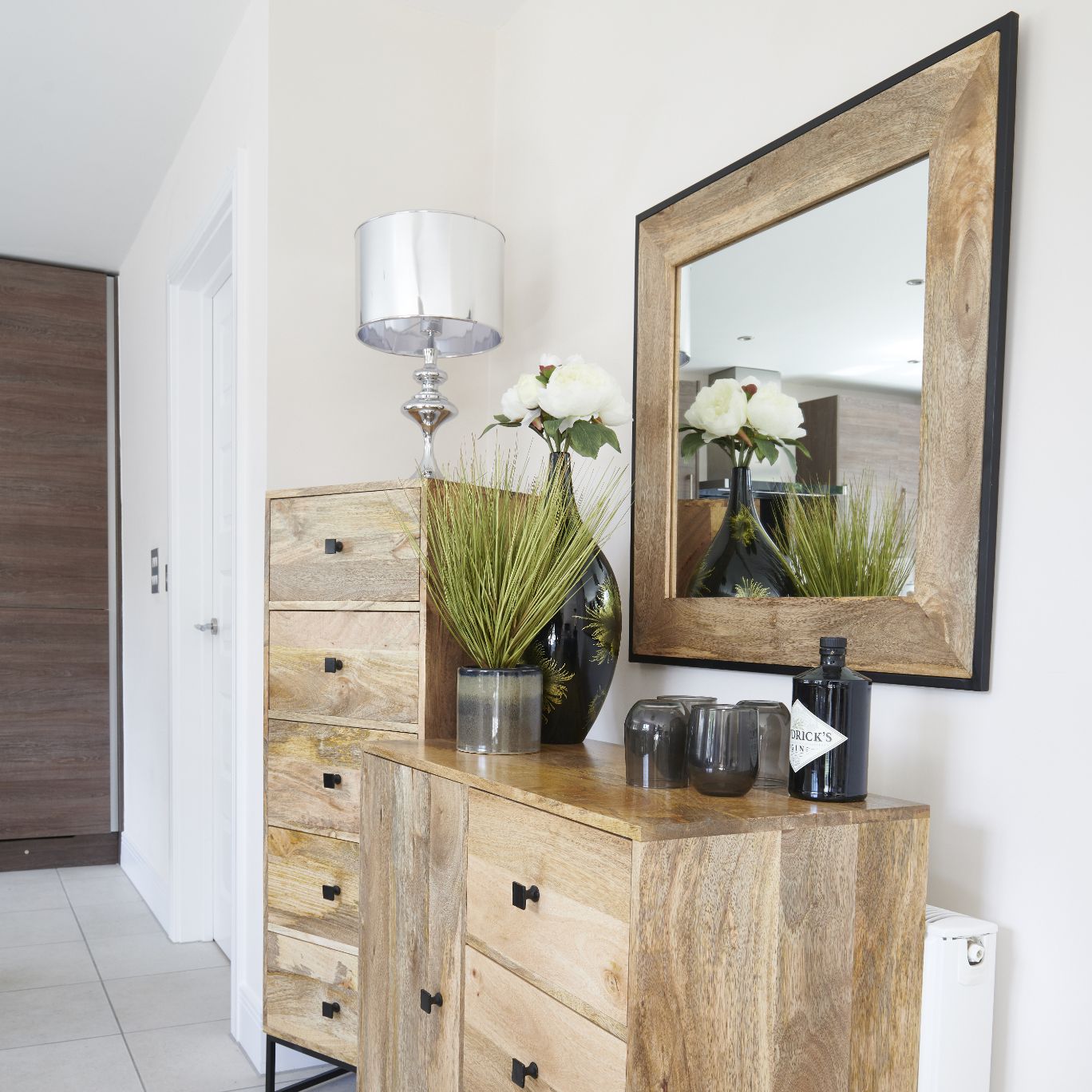 Welcome to our luxurious collection of Mirrors in this range, as you will see a wide variety of units handpicked to blossom and thrive within your living room setting.
Surrounded by a solid wood border, these charmingly sleek units are crafted with a skilful hand and ensured to stand out in any Solid Wood Living Room Furniture design.
This page showcases multitudes of different styles and materials, such as our Jali Mirror, meaning you can adhere to your stylish personality or home aesthetic.
Solid Wood Furniture is a popular trend that is sweeping across the UK and luxuriously radiating warmth in thousands of households. Because of this, we guarantee a premium finish by only incorporating the finest Indian Solid Wood- whether it is Mango or Sheesham Wood, and furnishing it with a careful hand.
Here at Trade Furniture, we also love to encompass modern styles which will retain that fresh feeling for years to come and act as the finishing addition to your living room.
These deluxe mirrors are multi-seasonal and add a dash of Indian flair into any home aesthetic. Each versatile product can also be used elsewhere in the house and allow for a seamlessly completed room - having the ability to be laid vertically or horizontally to suit your needs.