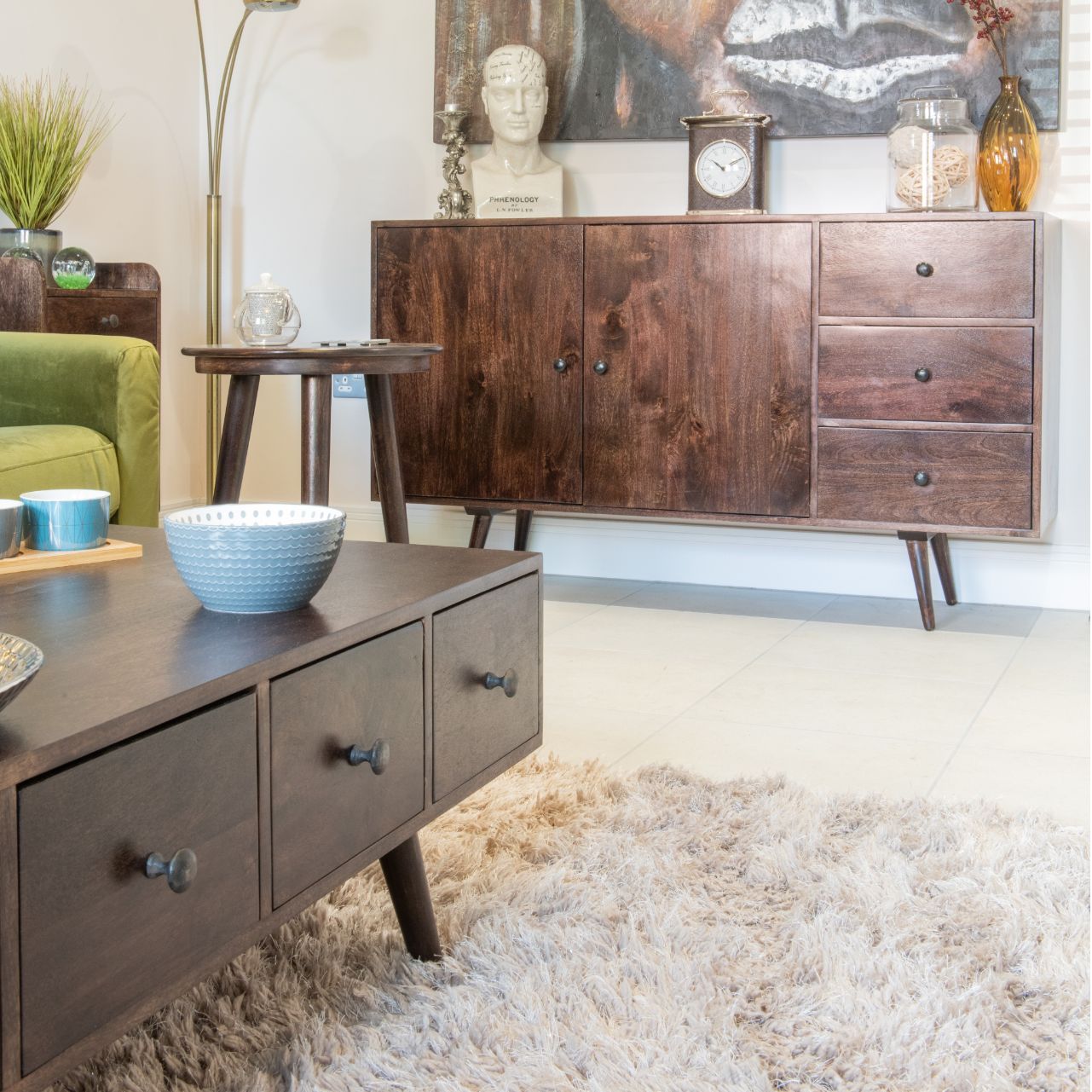 Our Retro Chic Furniture is packed full of service, storage and style for the entire household to enjoy. Its 60's inspired design gives this Retro Furniture a unique twist, and features a thrilling dark wood finish alongside functional rounded handles.
This page showcases the extensive range of these fantastic products, from Solid Wood Sideboards to any of our amazing table options. All of the units here have been lovingly crafted out of Mango Wood, a material known for providing high quality and durable furniture products.
Each of these ethically sustainable products, including the versatile Retro TV Stand, can be incoroprated into a wide range of floor plans, and allow you to furnish your aesthetic the way you dreamt.
Thats why at Trade Furniture, we thoroughly inspect that all of our Solid Wood Furniture is of a premium excellence, and will continue to thrive throughout hundreds of experiences.
So if you want to incorporate that blast from the past into your home, why not browse these fantastic options below.