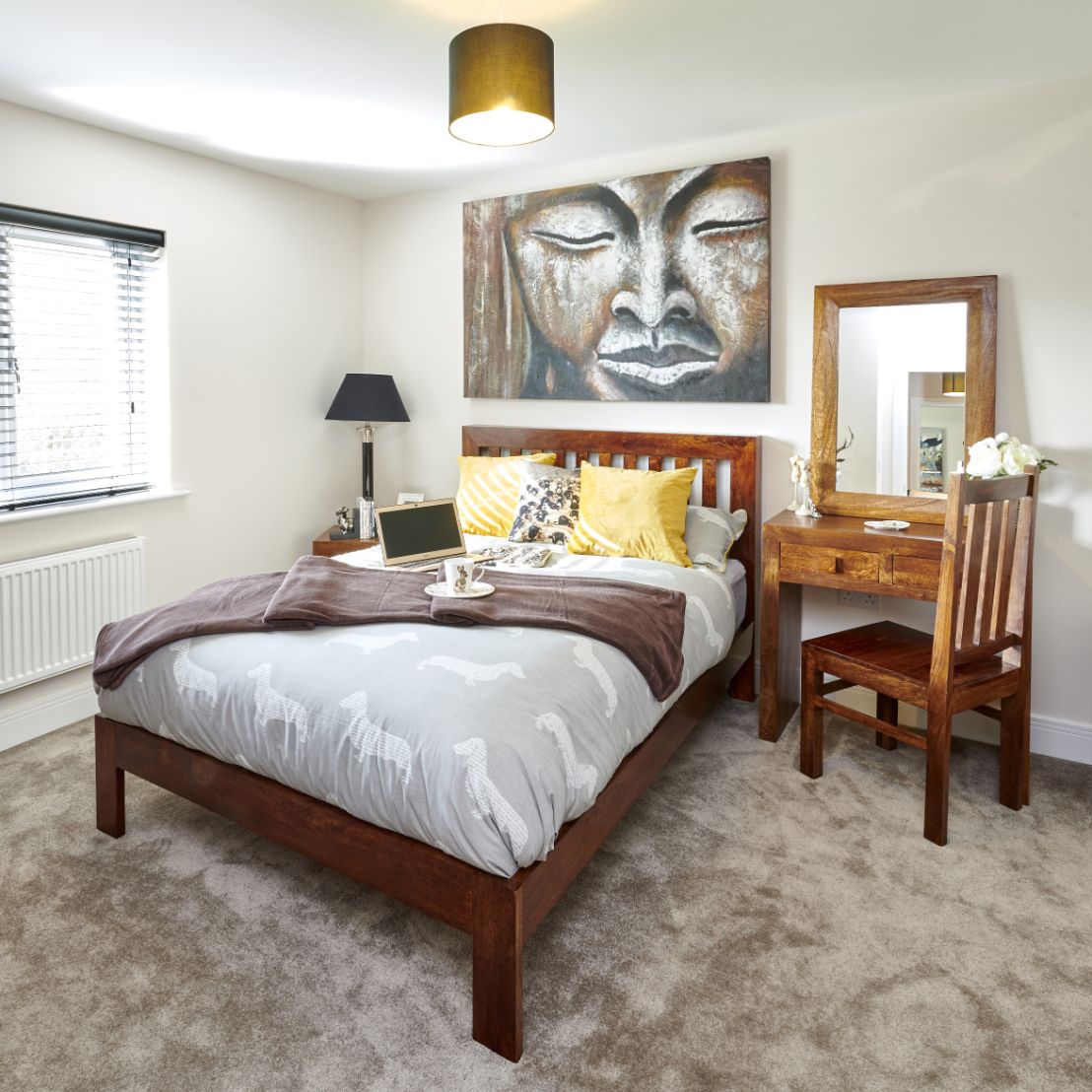 On this page, you will find our immersive collection of premium Dakota Mango Wood Furniture perfectly suited for the bedroom and complete with chic on-trend styles and traditional solid wooden frames. 
When you just want to curl up on a night, there is nothing better than a warm Dakota Wood Bedroom aesthetic, to help keep you relaxed and luxurious. We have hand-selected and designed these amazing products to bolster and thrive within any size bedroom, home or interior illusion.
Our Solid Wood Furniture offers a lavish variety of premium units to last for years to come and add a dash of Indian Mango Wood flair to your household. 
All of our Bedroom furniture is crafted with a stylish flair, and guaranteed to retain its modern exterior throughout many experiences. 
Have a look at our fantastic units below, a collection that includes units from our Solid Wood Wardrobes range and much more - all of which a thrilling dark wood finish is showcased.