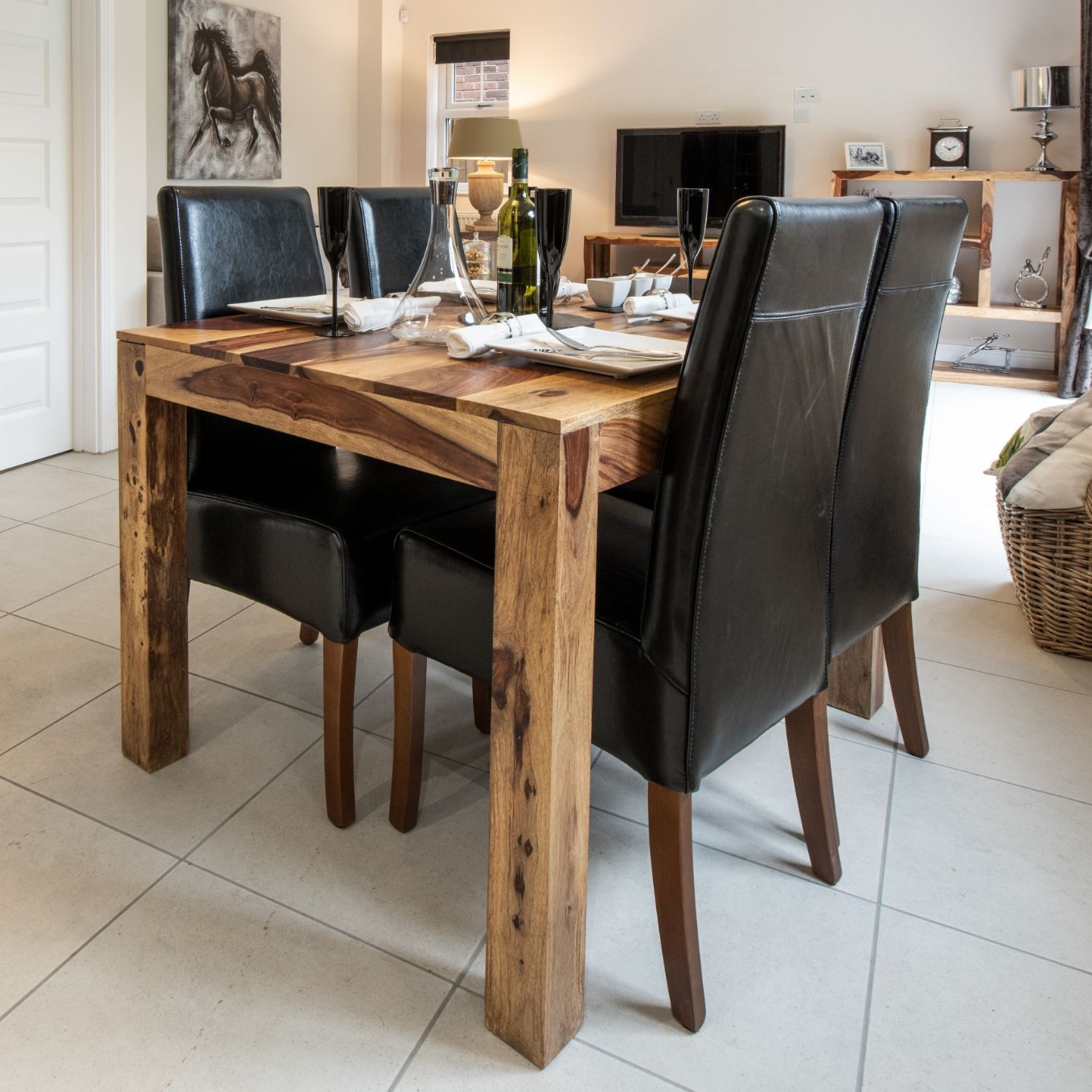 Welcome to our exclusively charismatic Cube Light Dining Room Furniture, a luxuriously chic range of premium Sheesham Wood furniture products. 
Complimented with a light wood finish, all of these bundles incorporate a feature-length Solid Wood Dining Table for a multitude of dining possibilities, as well as exquisitely seamless dining chairs brimming with unleashed potential.
By incorporating these dining room essentials into your home, you can rely on bolstered dining, gaming and even studying experiences, as well as an aesthetically pleasing Sheesham Wood Furniture style. 
Our Cube Furniture highlights a fantastic exterior and a timeless style which will continue to provide impeccable service throughout the years.
In this collection, we also want to provide a supportive yet divinely comfortable seating alternative, which is why we pair these tables with products such as our Rattan Dining Chairs, which encapsulates a long-lasting design. 
Browse these Indian Sheesham Furniture options below and create your dream personalised home atmosphere.