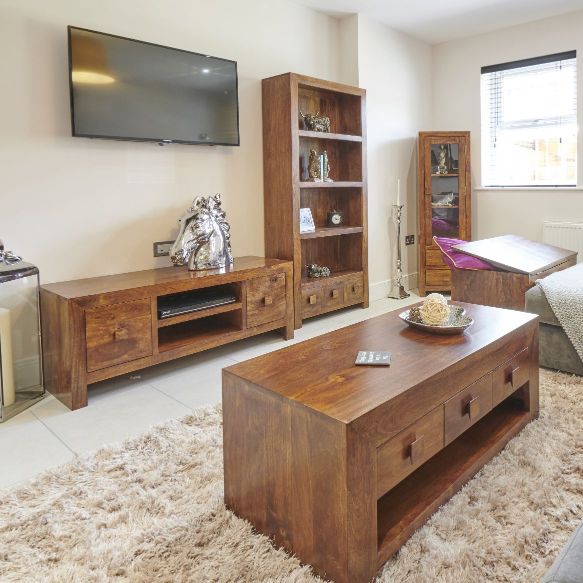 Welcome to the luxuriously charming Dakota Furniture range which we have picked and selected to thrive within your dining room.
Acting as a centrepiece to your home dining area, these products are designed with on-trend styles and supportive solid wooden frames to provide hundreds of individual yet exciting living, dining and relaxation experiences.
From Solid Wood Dining Table units to full Dining Sets, this expansive variety of premium units are bound to last throughout the years and remain freshly chic whilst providing a comfortable yet functional dining area. 
To guarantee sophisticated excellence, we only incorporate the finest Indian Mango Wood into our Dakota Wood Furniture Range - and in this instance, it radiates with a thrilling dark wood finish.
We are also proud to offer a sleek variety of chairs including our Wooden Dining Chairs for that heightened traditional charm. 
Browse our Solid Wood Dining Sets and more below.